November 24, 2016, marks the day Cole Thomas was last seen, at least by his loved ones. The events that unfolded that Thanksgiving Day are only known to those who were present at the time, and even they claim to not fully understand what happened. Though the stories from the people involved have changed again and again, the fact remains that Cole Thomas is still missing, and his family is still praying for answers.
Cole, 22,  grew up in Live Oak, Florida, with a large, tight-knit family. He graduated Salutatorian from Suwanee High School in 2012, and earned an A.A. from North Florida Community College. Cole received a Florida Merit Scholarship, and used it to attend the University of Florida. He has a younger brother who feels his absence, and his parents have not stopped looking for him since hearing the devastating news of his disappearance.
My friend Cole Thomas is still missing. He went missing in #Benson #NorthCarolina please send prayers 4 his family pic.twitter.com/ornjMSsSuH

— Randall Bennett (@RandallBennett_) December 27, 2016
Multiple stories of what happened the night Cole went missing have circulated, but there are a few parts that have remained the same in each.
Cole was working as an electrician's apprentice in Minnesota since October 2016. He left Florida for Minnesota for a man named Steven, who comes into play later on in the story.
Cole drove two of his older co-workers, Julian Valles and Jeremy Carpenter, to North Carolina on Thanksgiving Day. Cole only knew these men for about three weeks when they left Minnesota.
Cole's aunt, Darla Gatewood, had invited him to spend Thanksgiving with her while she was visiting her daughter in Kansas. He told her that he wouldn't be able to make it because he had to work the next day.
Cole spoke to both his aunt and his parents on Thanksgiving Day, but for whatever reason, he never once mentioned the North Carolina trip.
The Initial Story
Julian and Jeremy originally told police that they were headed to North Carolina for Thanksgiving. They needed two drivers since it was a 17-hour trip, and one of them didn't have a driver's license. Cole agreed to help drive them.
Cole left Minnesota with Julian and Jeremy for North Carolina on November 24 in Julian's blue Blazer. At some point during the trip, they stopped at a gas station in Mt. Olive, North Carolina, where they were seen on surveillance video at 11:37 p.m.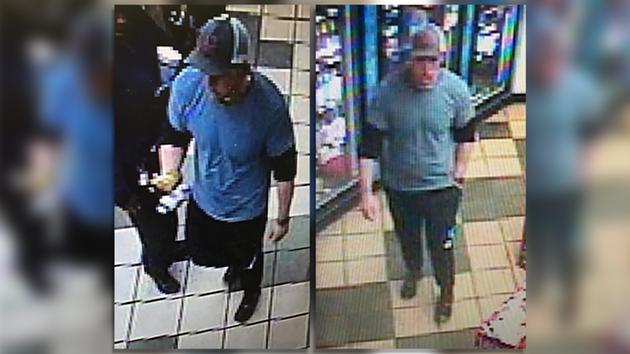 Shortly after, as the men headed down Interstate 40 on their way to Durham, they took an exit off of the interstate and made their way to Benson, North Carolina.
According to the police report, Julian was asleep in the passenger seat when Cole parked the truck at the intersection of North Elm Street and East Morgan Street. He reportedly took the keys out of the ignition, jumped out of the truck, and ran towards North Johnson Street.
Julian told police that he searched the area for Cole, but couldn't find him anywhere. He reported Cole missing to an officer nearby at 3:13 a.m.
The officer followed standard protocol, and searched the area where Jeremy and Julian said they last saw Cole. They found no trace of the 22-year-old.
Julian said that Cole had a panic attack, and that he heard rumors, albeit unfounded, of the 22-year-old having a mental illness.
On Sunday, authorities contacted Cole's parents and informed them their son was missing.
The Family's Story
Gatewood told Crime Online that the family had no idea that Cole was in North Carolina until her daughter received a phone call from Cole's ex-girlfriend. The ex said that he was somewhere in the state, and was dead.
Cole's father, Chris Thomas, immediately went onto Facebook to find Steven, the man he knew Cole worked for. Steven told Chris that Julian and Jeremy called him when Cole disappeared, and relayed their own version of what took place that night.
Steven said that the men talked Cole into driving them to Benson to "pick up drugs" from a dealer that Julian knew. All three men were apparently strip searched as soon as they arrived to the dealer's house. Steven said this spooked Cole.  Later, when the three arrived at the intersection of North Elm Street and East Morgan Street, Cole reportedly had a panic attack and took off, leaving his keys and cell phone behind.
Steven said that he knew "something bad happened to [Cole]."
Chris immediately left for North Carolina, where he spent two months searching for his child. He went door to door seeking any information he could find. He put up missing signs around the town of Benson with Cole's picture and description.
Crime Online spoke with Matt Zap, Benson Town Manager. He made it clear that Cole's case is a priority, and that town officials have been doing everything they can to aid the police. Zapp said that the Benson Police Department issued multiple press releases over the past few months updating information on the details of the investigation.
Multiple agencies have contributed to search efforts, including Police, Fire, EMS and other agencies, as well as local and state agencies, which have utilized specialized personnel, K-9 units, aircraft, and advanced investigative techniques.
Cpt. Greg Percy spoke with Crime Online about the search efforts that the CUE (Community United Effort in Support of Missing Persons) has undertaken. The Benson Police department has encouraged the organization, as well as the public, to come in and search the area.
"We appreciate any attention that can be brought to this case, because it only takes one person to see your story, and feel compelled to pass on that one piece of information that might would help us locate him.
"As far as any involvement from the CUE organization, I will say, for the record, that neither CUE, nor the public, have been prohibited from conducting any searches.  We can not, and will not involve any non-sworn third parties in the criminal investigation, but we also have not told anyone that they couldn't search."
Family member, Rhonda Smith, Cole's aunt, stated she had concerns over Percy's statement after she was allegedly told that CUE would wasn't allowed to conduct searches.
"The Benson Police Chief told me, personally, 'I cannot and I will not let any search organization in to search'."
Crime Online is currently waiting on a response from CUE.
Jeremy's Story
Chris Thomas said that at one point, he talked to Jeremy about his side of the story. In Jeremy's version, everything remained the same up until the trio arrived at the dealer's house.
According to Jeremy, instead of immediately leaving with the drugs, the three men stayed for a while to hang out at the house since Julian knew the dealers. Jeremy kept urging Julian to leave, saying that they needed to get back to Minnesota for work the next day, but every time he asked, Julian told him to calm down.
Jeremy said he was concerned about the dealers because they all had guns. Though he tried to get Julian to leave multiple times, the men ended up staying for a while, eventually watching the Dallas Cowboys game.
They were originally there for only one ounce of methamphetamine, but ended up getting three ounces. Jeremy said this wasn't part of the original plan, but reportedly, the extra bags of meth is why Julian stuck around the house for so long.
The men finally left the house with all three ounces, but as Cole was driving around Benson, he noticed a car following the truck. The car would pull off the road, then pull back on, and this made him nervous.
Cole and Jeremy were sitting in the front of the truck, and Julian in the back with the three bags of drugs. Cole grew paranoid, thinking that the car was a cop, and his hand began to shake on the steering wheel. He told Julian to consolidate the drugs into one bag and throw it out of the window. Julian pinged the location on his phone so they would be able to come back later on to retrieve the bag.
Jeremy tried to calm Cole down, but he was still visibly upset. Cole pulled the truck over at the intersection, and he and Jeremy get out of the car. Julian, obviously angry, said something to Cole and Jeremy, but they couldn't make it out, so the two walked off.
***MISSING PLEASE SHARE*** Christopher " Cole " Thomas, Age 22#helpfindcolethomas #christopercolethomas #colethomasmissing #faithfullyfound pic.twitter.com/urJUoWKEpF

— Faithfully Found (@FFF4Missing) January 10, 2017
While walking they came upon a church, and decided that they needed to use the bathroom. They tried to break into the church, and when they couldn't, Cole walked around to the back to use the bathroom instead. Jeremy said that he got down on his knees and prayed for about ten minutes, because he knew the dealers were dangerous, and he feared for their safety.
He heard a car door shut right before he got up but he didn't think anything of it.
After praying, Jeremy started looking for Cole. When he couldn't find him, he started walking back towards the truck. About five minutes into the walk, he heard two gunshots. Jeremy said that he immediately thought Cole got shot.
As Jeremy continued to walk, he came across a McDonald's. He went inside to get water, then continued to the truck. When he arrived to the truck,  Julian was sitting inside.
"Hey motherf****er, where the f**** have y'all been?" Julian shouted.
Jeremy replied that he and Cole walked around, trying to calm down. Julian told Jeremy that if "his boys" had seen them walking around the neighborhood, it wouldn't have ended well, and Julian wouldn't have been able to do anything about it. Jeremy immediately thought that it was the dealers who did something with Cole.
A few minutes later, the dealers pulled up in a car and parked beside the truck. Julian said that they were there to pick him up since Cole had taken his keys when he left the truck.
At that point, Julian and Jeremy spotted two police officers near their locations, and they reported Cole missing. The officers searched the area in their patrol cars but didn't see anything either.
After the officers left, the dealer forced Jeremy and Julian into his car, asking them what they did with the drugs. Jeremy said they threw the bag out of the window because they were scared of being arrested. The dealer told them that he was bringing them back to the house, and when daylight broke, they were to find the drugs.
The next morning, Jeremy and Julian went back to the truck. Jeremy said they found the truck keys on the ground, lying next to the vehicle.
After Jeremy finished telling his version of events to Chris, it was revealed the Cole was seen on a video from a surveillance camera walking South through a parking lot with another individual, between East Church Street and East Main Street at 1:10 a.m.( although it's unclear if this was before or after he and Jeremy left the truck).
Cole Thomas Is Still Missing
Cole's mother said that he was the type of person who would do anything for his friends, and because of this he could easily have gotten wrapped up in something he wanted no part of.
"I don't think he intentionally was going to do something bad, I think that maybe he got talked into a bad situation…He would have been easily talked into doing something he wouldn't want to do for somebody who he thought was his friend…he believed the good in everybody."
Cpt. Percy stressed the urgency of searching for Cole.
"We continue to follow leads, conduct interviews, and use every investigative method at our disposal, to locate Cole Thomas, and to provide justice for him, if applicable.  We remain committed to finding him, and will continue our efforts, in the hope of returning him to his family and friends."
The North Carolina Governor has issued a reward of $5,000.00 for any information that will lead to an arrest and conviction of the person and/or persons responsible for the disappearance of Mr. Cole Thomas.
Cole's family is also offering a reward of $10,000 for the direct location of Cole, and said that another search is planned for March 4. His aunt, Darla, told Crime Online that she misses her nephew, and prays for his safety daily.
"Cole is an intelligent young man.  He is very loving and very family oriented I  miss Cole every day. I miss his laugh, his smile and his beautiful spirit. It's like a piece of my heart is missing."
Anyone with information on Cole's disappearance is urged to contact the Benson Police Department at 919-894-2091, or the North Carolina State Bureau of Investigation, Raleigh office at 919-779-8188.
[Feature Photo: Thomas Family]