On Friday, defense lawyer for the four suspects of accused of torturing a mentally disabled teen in Chicago while streaming the video live, said that all four defendants are getting death threats. The defense attorneys are blaming the threats on "sensationalized, pervasive media coverage."
New York Daily News reports that Cook County Public Defender, Amy Campanelli, made a public statement regarding the death threats, indicating that the defendants wouldn't get a fair trial due to the national exposure of the footage that shows four people punching, taunting, and abusing an 18-year-old teen with diagnosed schizophrenia and attention deficit hyperactivity disorder.
"It is sad and unfortunate that many have commented on these young men and women without knowing all the facts….Sensationalized, pervasive media coverage threatens to poison the jury pool for my clients."
Cellphone footage from New Year's Ever showed the four defendants reportedly shouting racists slurs at a white teen, who they kidnapped and bound up in one of the suspect's homes. The victim had duct tape over his mouth and at different points throughout the footage, he was physically abused and repeatedly taunted.
The suspects allegedly put a knife to his throat, forced his head into a toilet, made him drink toilet water, and beat him for around 30 minutes. Laughing is heard in the background, and although a female said that her sister said "it wasn't funny," the abuse didn't stop.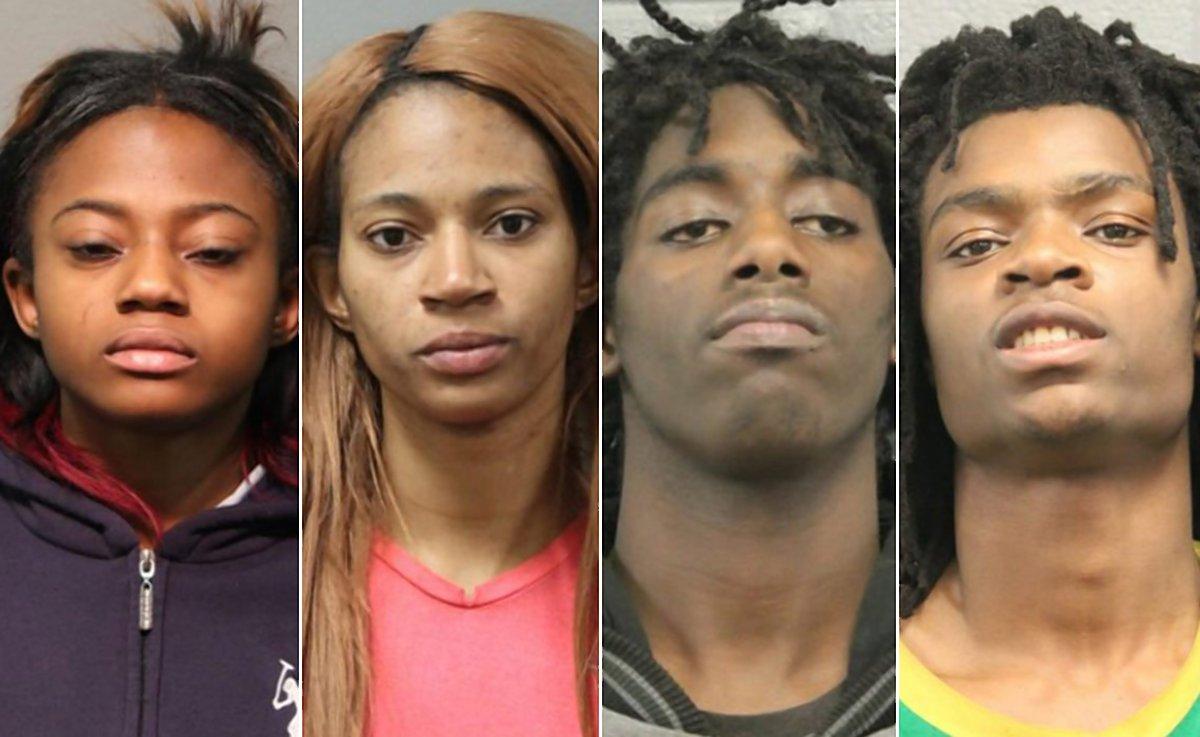 They eventually let the victim go. Police found him bloodied and disillusioned, walking down the the street.
One of the suspects is heard telling a female holding the cellphone that he didn't want his face on the footage. She told him to "take it easy" and kept filming.
Jordan Hill of Carpentersville, Brittany Covington of Chicago, and Tesfaye Cooper of Chicag0, all 18, were arrested for the attack. Tanishia Covington, 24, of Chicago, was also arrested. All four were indicted and held without bond. Their arraignment is scheduled for February 10.
WARNING: Graphic Video
[Feature Photo: YouTube]