Police say that on Friday, a Jackson Township, Pennsylvania, man stabbed his pregnant wife with a Scimitar style sword, fatally wounding her and the unborn baby. He's now facing murder charges.
YDR reports that John D. Ziegler III, 31, called a dispatcher at the York County Control on Friday afternoon and admitted that he just killed his wife, who was six months pregnant. When policed arrived at Zeigler's home, off of Ledge Drive, the suspect was taken into custody. Police found a 2-year-old child inside the home, unharmed.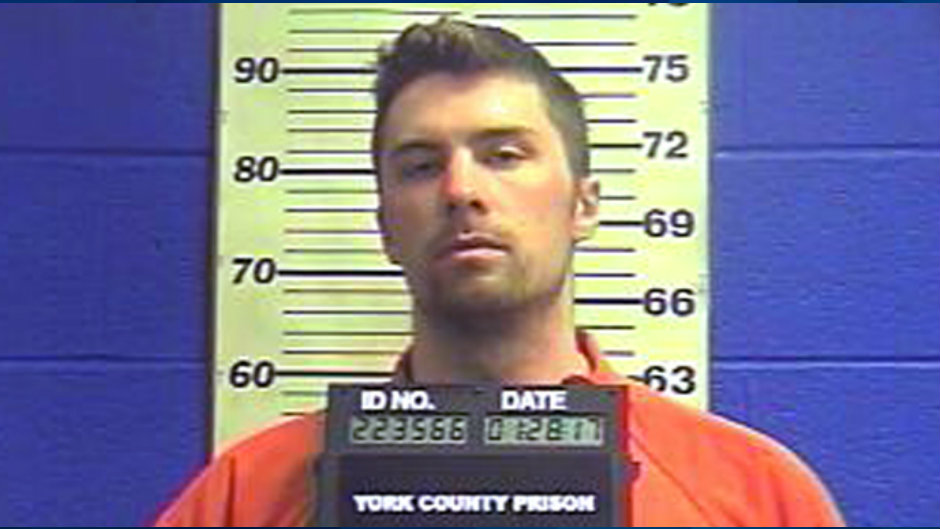 According to Detective Mark E. Baker, the suspect's wife, Diana Ziegler, 25, was found lifeless, lying on the back deck of the suburban home. The complaint read that a "black sword, approximately 4 inches wide which was covered with blood," was found next to her.  The complaint also read that police found skull fragments on the deck, likely belonging to Diana Zeigler.
"[She]  appeared to have suffered multiple blows to her head and neck, resulting in 'certain' death."
On Friday evening, the suspect admitted that he stabbed his wife with a sword at least three times. So far, he's not given a motive.
"What led to it and what occurred during it, that's still under investigation," Lt. David Lash
The York County Coroner's Office confirmed on Saturday that the unborn baby did not survive the attack.
READ This: Police: Florida mom stabs daughter and kills son while grandchildren watch
Residents in the typically-quiet Jackson Township neighborhood were shocked by the news. Nash said that not only was the attack abnormal for the neighborhood, but the area as a whole.
"Things like this don't happen very often at all in our jurisdiction, so this was not only abnormal for this neighborhood, but it's also abnormal for this entire area."
The case is still under investigation. Anyone with information is urged to call the Northern York County Regional Police at 717-292-3647.
John Zeigler is behind bars in York County, waiting for his arraignment. Suspects facing murder charges in York County generally will not have bond. He's charged with one felony count of criminal homicide and one felony count of criminal homicide of an unborn child.
[Feature Photo: Facebook]