The trial of a California man accused in the murder of teen cheerleader Sierra LaMar is underway.  Her family was clearly distraught as the frantic and disturbing 911 call from Sierra's mom was played in open court before judge and jury. We also learned in court that the suspect was in fact the the owner of a red Volkswagon Jetta caught on video near Sierra's home the day she disappeared while walking to the bus stop.
Teen cheerleader, Sierra LaMar, was last seen by her mother on March 16, 2012, and today, her mother relieves the pain of that morning.  Her daughter's suspected killer goes on trial.
That morning was like so many others.  Her daughter, Sierra, got ready for school and headed to the bus stop, in Morgan Hill, California. Sierra left for school, but never boarded the bus nor even made it to the bus stop.  This bolsters the police belief Sierra was kidnapped walking to the bus stop that morning.
She was absent from school all day. Her cellphone, purse, and some clothing were discovered near the family home. Sierra had never run away before and had nothing happen in her life to indicate she ever would.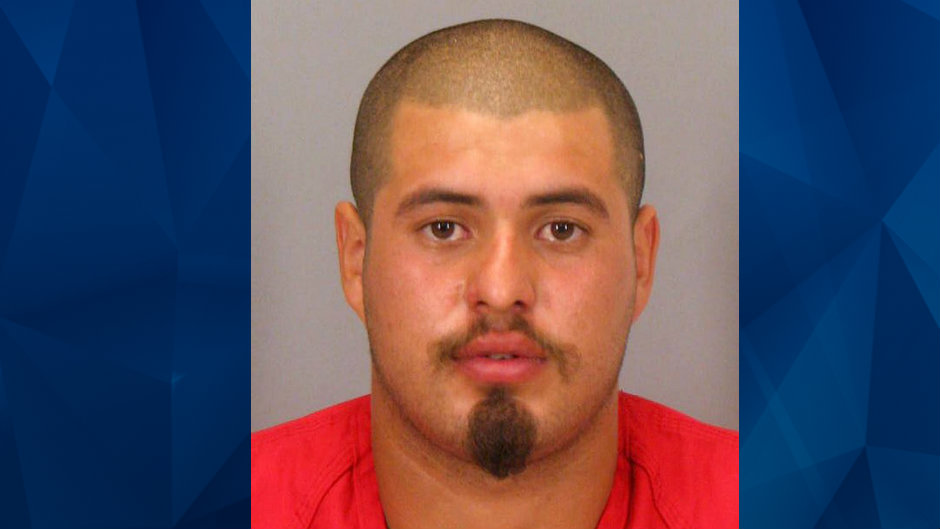 But Sierra's body was never found. Attorneys for suspect, 25-year-old Antolin Garcia-Torres, said he he never even met Sierra, that she simply ran away from home and could still be alive.
Although her body was never found, police discovered her DNA in Garcia-Torres' car trunk on a rope.  DNA consistent to his was found on Sierra's pants, prosecutors said.
But the suspect's lawyers insist their client masturbated onto tissues he threw from his car window.
Other convincing circumstantial evidence came out in court as well: Sierra's cellphone was discovered near the side of the road just one day after she went missing. Her pink and black Juicy backpack, with her folded clothes inside, was hidden in a shed in the same vicinity.  The cell, backpack and clothes were all found in an area near where the suspect's red Jetta was spotted.
We learned in court that it is Sierra's clothes in the backpack that may reveal a possible DNA link to the suspect.  It was also revealed in court that Sierra's jeans from the backpack were stained with dirt, and bore reflective particles from the roadway.  This minute forensic evidence, according to prosecutors, proves the teen cheerleader was dragged along the street before being forced into the suspect's VW Jetta.
Prosecutors say it's now or never and Sierra's parents agree the case should go forward although there is no body, autopsy or murder weapon. If Garcia Torres walks free, he can never be retried on this offense due to the legal theory of "double-jeopardy."
[Feature Photo: Family Handout]