Louis Tomlinson of boy band One Direction was arrested on a battery charge on Friday night is Los Angeles, after he reportedly attacked a paparazzo at the Los Angeles International Airport (LAX).
Entertainment Tonight (ET) reports that Tomlinson, 25, was making his way to the baggage claim area of LAX with his girlfriend, Eleanor Caldor, when a paparazzo started following the couple relentlessly. Witnesses said that Tomlinson asked the man to stop following him numerous times. Apparently fed up, Tomlinson allegedly knocked the paparazzo to the floor and hit him in the head.
Louis Tomlinson arrested for battery so yes of course One Direction fans are calling for justice https://t.co/BQGgzLPZRV pic.twitter.com/EyTzBSsjuf

— John Rampton (@johnrampton) March 4, 2017
Tomlinson's attorney, Martin Singer, said that the paparazzo caused the incident by provoking the couple.
"The paparazzi provoked and caused the altercation that occurred with Louis. It's not the first time that a paparazzi has created an altercation with a celebrity. While the altercation was going on with the paparazzi, three other individuals were attacking his girlfriend during this incident and he came to her defense."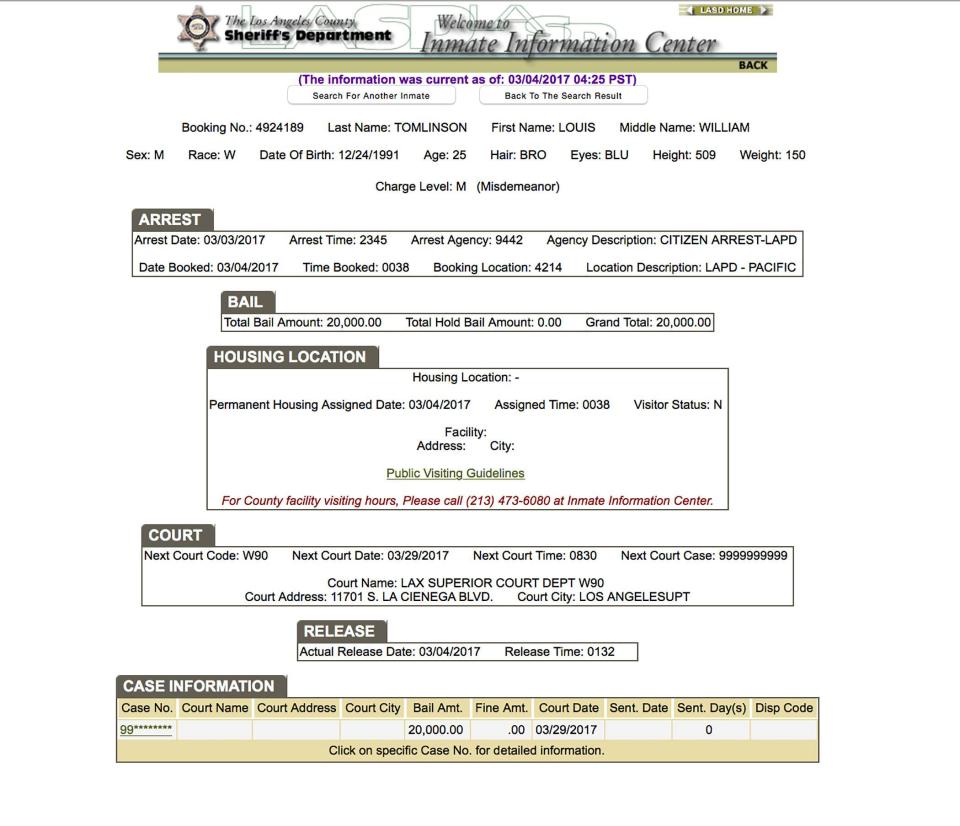 According to another witness, Tomlinson was visibly upset, which seemed to make the paparazzo push the limits even further.
"Louis was really upset. After being filmed he told the snapper to stop, but he didn't take kindly to the request. The row turned into a scuffle causing airport security to pull them apart."
Tomlinson was back in LA after a trip to Las Vegas when the ordeal started. While the paparazzo snapped pics of Louis, three people started a scuffle with Caldor, prompting Tomlinson to lose his temper.
Tomlinson was released on his own recognizance. The singer hasn't commented publicly on the incident.
[Feature Photo: Charles Sykes/Invision for Hasbro]