**UPDATE**
The Tennessee Bureau of Investigation (TBI) determined that the duo sited in Nebraska was not Tad Cummins and Elizabeth Thomas.
UPDATE: Images shared by a police agency in Nebraska have been determined to not be Tad Cummins & Elizabeth Thomas. Our search continues. pic.twitter.com/BJJrFD7YA4

— TBI (@TBInvestigation) April 3, 2017
Original Story
The missing teen and the suspect behind a three-week old Amber Alert may have been spotted in Kearney, Nebraska on Sunday.
The Kearney Police Department posted an image to its Facebook page of a couple matching the description of Elizabeth Thomas, 15, and Tad Cummins, 50. The image was reportedly taken from a McDonald's surveillance camera with a time stamp of just after 6 p.m. on the evening of April 2.
"It is possible we had a spotting of the victim and suspect of a Columbia, TN Amber Alert in Kearney this evening," the KPD wrote in the Facebook post. The post also included photos of a dark-colored pickup truck the KPD said the pair may have been driving.
The KPD's post said people should still be on the lookout for the 2015 Silver Nissan Rogue the pair is believed to have been driving when they left Columbia, Tennessee, on March 13. Cummings was a teacher and Thomas a student at Culleoka Unit High School in Columbia, and the pair is believed to have carried on a romantic relationship known to both teachers and students.
READ also: Elizabeth Thomas told friend she and Tad Cummins plan to head out West
Sunday's McDonald's sighting has not been yet confirmed by the Tennessee Bureau of Investigation, which did confirm a recently discovered March 15 sighting at a Wal-Mart in Oklahoma City. Kearney is due north of Oklahoma City, and less than a seven-hour drive.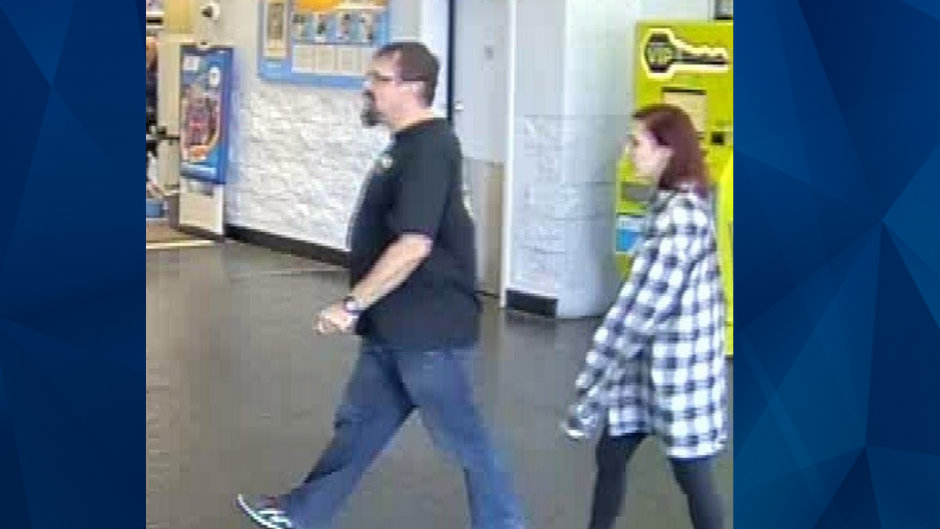 READ also: Did school faculty blame kidnap-girl Elizabeth Thomas for her own abduction? 
Cummins is on the FBI's Most Wanted list, and may be armed. Anyone who sees someone who resembles him or Elizabeth should call 911 or the Maury County, Tennessee Sheriff's Office at (931) 375-8654, or TBI at 1-800-TBI-FIND.