She's been called "the voice of our children" and "the outspoken victims' rights advocate," and from the moment she walked into the Indianapolis JW Marriott for Crimecon on Friday, Crime Online's very own Nancy Grace was greeted with open arms by hoards of fans who, at some point in their lives, were touched by her tireless advocacy.
Grace attended the three-day event from June 9 to 11, with her husband, David, and their 9-year-old twins, John David and Lucy, but the warmth she received made her feel like she was at a reunion with extended family.
"It felt like I was coming to a family reunion. The people who are here are like me — dedicated to crime and crime sleuthing. It's very reinvigorating to be around people who share the same interest and the natural curiosity that I have."
The twins and I at #CrimeCon @CrimeCon2017 @crimeonlinenews #crimeonline #bombshell pic.twitter.com/SVHstXaa5T

— Nancy Grace (@NancyGrace) June 9, 2017
In addition to taking "selfies" with friends and fans at Crime Online's "mugshot station," Nancy delivered a heartfelt speech about how she went from victim to crime fighter after her fiancee, Keith, was murdered for $35 in his wallet while they both attended college at Mercer University. It was after Keith's death that Grace decided that she couldn't sit by and let others experience the pain she went through when she couldn't do anything to help save him. She changed her major from English to law and the rest is history.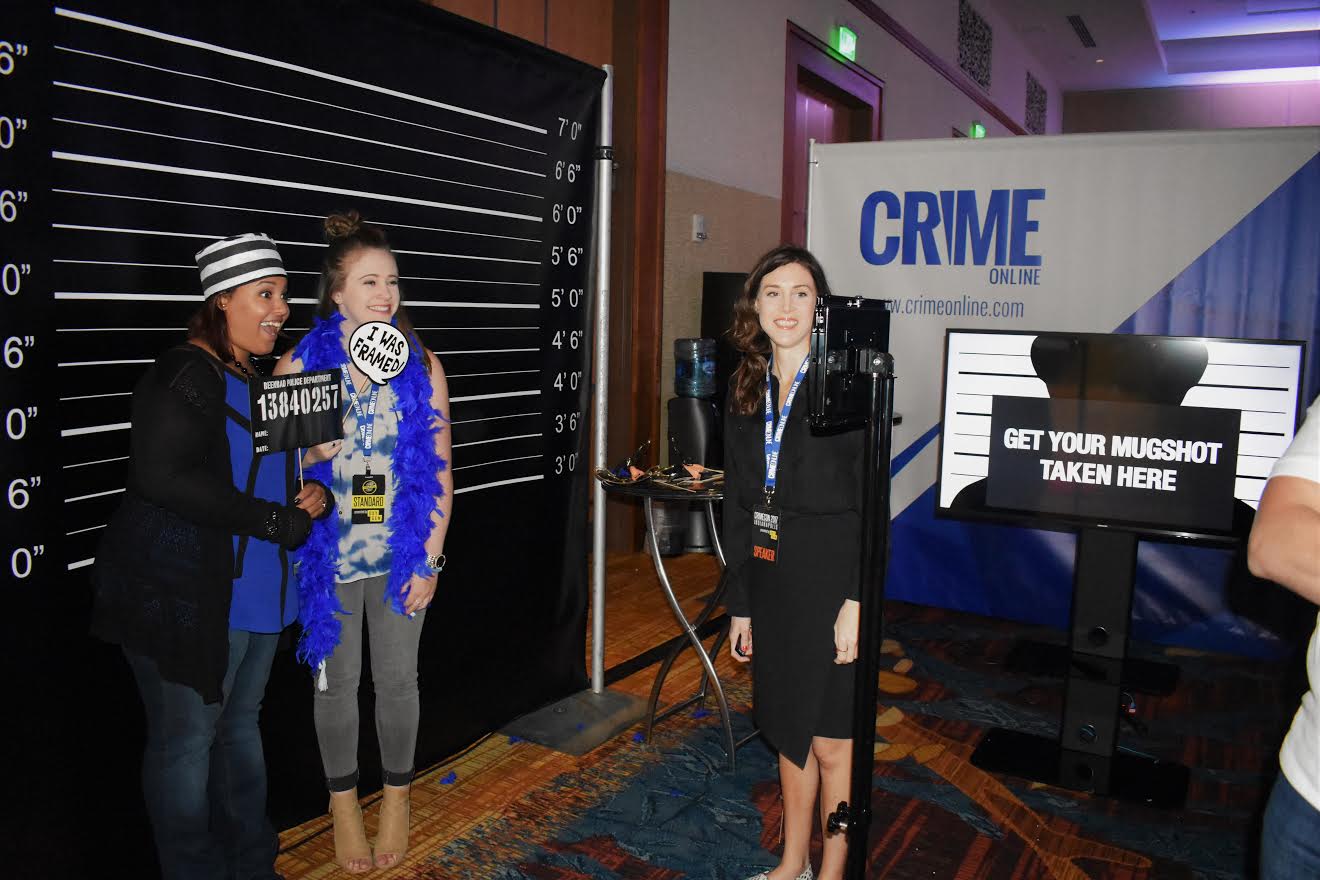 Another notable highlight was Grace's "Crime Stories" podcast with co-host, investigative reporter, Alan Duke. The duo presented their podcast story "live" in front of a packed room, where they discussed the Steven Avery murder case, with special guests, Thomas Fassbender and Ken Kratz, along with "Up and Vanished" podcast host, Payne Lindsey.
Steven Avery, the centerpiece of  Making a Murderer, has remained a heated and passionate topic for many, and in light of the recent 1,500 page motion for a new trial, filed by Avery's attorney, Grace spoke with the Kratz, the case prosecutor, and Fassbender, the co-lead investigator in the case, and took questions from the audience about the infamous murder.
Crimecon, which officials say had an estimated 1,500 attendees, is scheduled to return again in May. This time, however, the event is scheduled to take place in "Music City U.S.A.," Nashville, Tennessee. It's something that Grace holds dear to heart and feels is an important venue, especially in the US.
"I believe that opening the crime venue to people to look and to explore and to study is very important, especially here in America."
[Feature Photo: Leigh Egan]