Elizabeth Thomas, the teen allegedly kidnapped by her high school teacher, Tad Cummins, opened up publicly for the first time since authorities found her hiding in a remote California cabin six months ago.
Elizabeth, 16, walked into a fast food restaurant in Columbia, Tennessee, and sat down with a writer from The Daily Herald to "clear up rumors."
"I have a lot on my mind. There's been a lot of rumors about me I'd like to clear up," Elizabeth said.
The teen refused to talk about Cummins' personally or his upcoming federal trial, per the request of her lawyer. The former health sciences teacher is facing charges of "obstruction of justice and transporting a minor across state lines for the purpose of engaging in criminal sexual conduct," according to acting U.S. Attorney Jack Smith.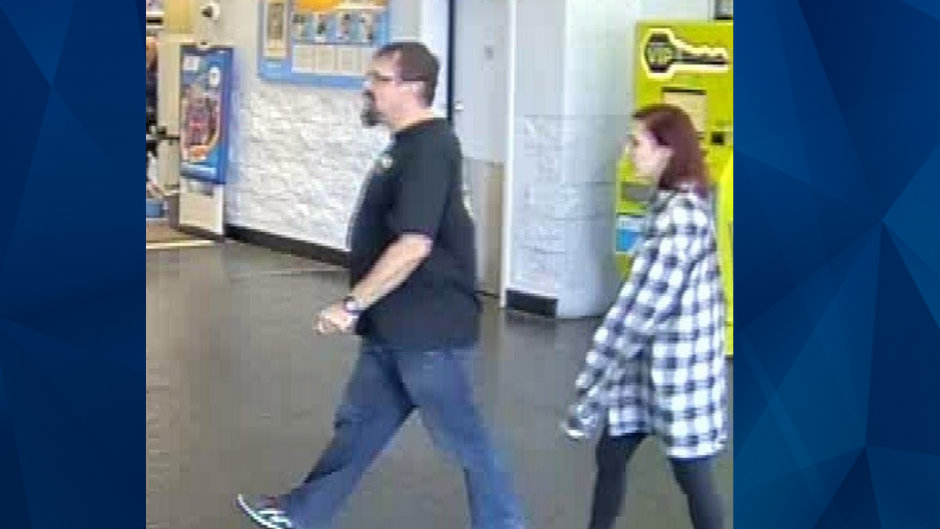 Elizabeth said she didn't return to Culleoka Unit School, the school she attended when Cummins, a then-teacher at the school, abducted her. After spending two and a half months at an in-house therapy facility, the 16-year-old returned home to Columbia.
She's currently living with her brother and takes homeschool courses. She said she visits her father and other family members, but she feels more comfortable living with her brother for now and staying "out of the middle of everything."
When asked about her high-profile case and an issuance of an AMBER Alert after her disappearance, Elizabeth indicated that she was happy to see that people were so accepting of her once she returned home.
She also addressed rumors of a possible appearance on the Dr. Phil show.
"There have been some rumors. Lots of stuff going around. It might happen. It might not happen. We're all just joking about it right now."
The most important thing Elizabeth wanted to talk about had to do with the public's perception of her. The teen is keenly aware of the hurtful things people said about her, and she's also aware that people wrote and spoke about her as if they knew her personally, something that made her uncomfortable.
Further, she said people in her own hometown who never wanted anything to do with her, now want to befriend her.
"It's only been recently that I wanted to talk — to anyone. There's been some much speculation about me. There are people saying, 'She's not talking for this reason. She's not talking for that reason.' It's not that. It's just the publicity is affecting people. Everyone just needs to calm down. I am a human being. I can answer things fairly. But people are asking things that are too personal. People are talking to me like they know me. They didn't talk to me before. They didn't try to know me before. They have only liked me since I came back."
Elizabeth admitted that it probably wasn't the wisest choice to leave home with her teacher. Yet, she remains seemingly level-headed about it, stating that it's something she'll have to deal with the rest of her life.
"I don't regret it, nor do I say it was the right thing to do. It was an experience I'll have to live with the rest of my life. It's good and bad. It's there. No matter what we do, we'll have to deal with it."
What You Need to Know
Cummins, 50, was the centerpiece of a nationwide manhunt after allegedly abducting a then-15-year-old Elizabeth on March 13, from her Columbia home. The pair traveled to California, where they lived in a tiny cabin with bare necessities and no electricity or furniture. Cummins is accused of "grooming" the teen months before they left, as sexual predators often do before attacking their victims.
NEWS ALERT: Tad Cummins is under arrest and Elizabeth Thomas has been safely recovered in Northern California. More details soon! pic.twitter.com/QezSERDzHV

— TBI (@TBInvestigation) April 20, 2017
Cummins managed to evade capture for a little over a month. California authorities apprehended him in Siskiyou County, California, on April 21. Detectives noted that Elizabeth, who was with Cummins at the time of his arrest, had lost a significant amount of weight and reportedly ate wildflowers and berries to survive.
When Cummins later called his wife collect from jail, he allegedly admitted that he had sex with the teen on multiple occasions. His wife has since filed for divorce and put their family home up for sale.
Cummins' trial is scheduled to start in January 2018, in Nashville.
Additional Reading:
DA: Perv teacher Tad Cummins and kidnap-girl could "very easily" be posing as missionaries in Mexico
Tad Cummins: Pervy teacher had his eyes set on another student before abducting Elizabeth Thomas
Bombshell! Perv HS teacher Tad Cummins hatches "secret" romantic email drop to communicate with kidnap-girl Elizabeth Thomas
Missing Tennessee teen once hid from teacher who abducted her, begged co-worker to say she wasn't there
EXCLUSIVE: Did kidnap-girl intentionally leave clue at restaurant?
DA: Tad Cummins bought small watercraft, planned to sneak into Mexico
Elizabeth Thomas is in a 'safe location' getting mental health treatment, says family lawyer
Details emerge about kidnapper Tad Cummins California hideout
[Feature Photo: TBI]