A man in custody for reportedly threatening a group of people with a hatchet in Colorado last week was named a person of interest in the Indiana murder of two teen girls. Police now say the suspect lived as a transient in the woods in Morgan County when the murders occurred.
FOX59 reports that Daniel Nations, 31, made his home under bridges in Morgan County, around 100 miles away from Delphi. throughout several weeks in February 2017. Abigail "Abby" Williams, 13, and Liberty "Libby" German, 14, were found dead on February 14. The day prior, they walked along the Mono High Bridge in Delphi. When they failed to return to their family, authorities began a wide-scale search for the teens. They found the girls the next day, lifeless in a secluded area close to the bridge.
A look at the latest 'person of interest' in the Delphi murders: Daniel Nationshttps://t.co/ysErLIj2eu

— Katie Cox RTV6 (@KatieJoCox) September 29, 2017
"The last address that he reported with us was that he was staying homeless in the area of State Road 67 under the bridges," said Captain Brent Worth of the Morgan County Sheriff's Department.
Authorities required Nations, a convicted sex offender, to check in with his probation officer weekly, given he had no permanent address. According to Worth, he checked in on February 7 and then again on February 14. The following week, he failed to check in and authorities placed a warrant for his arrest.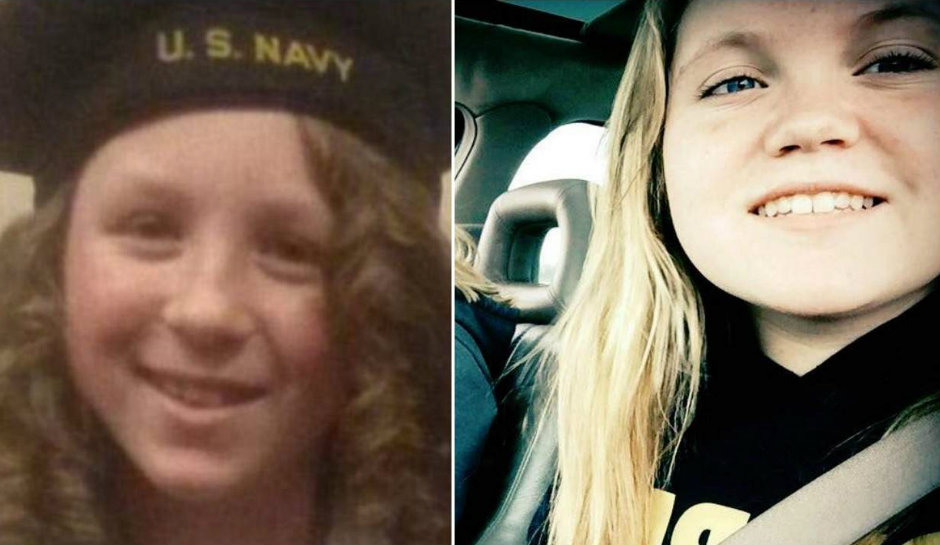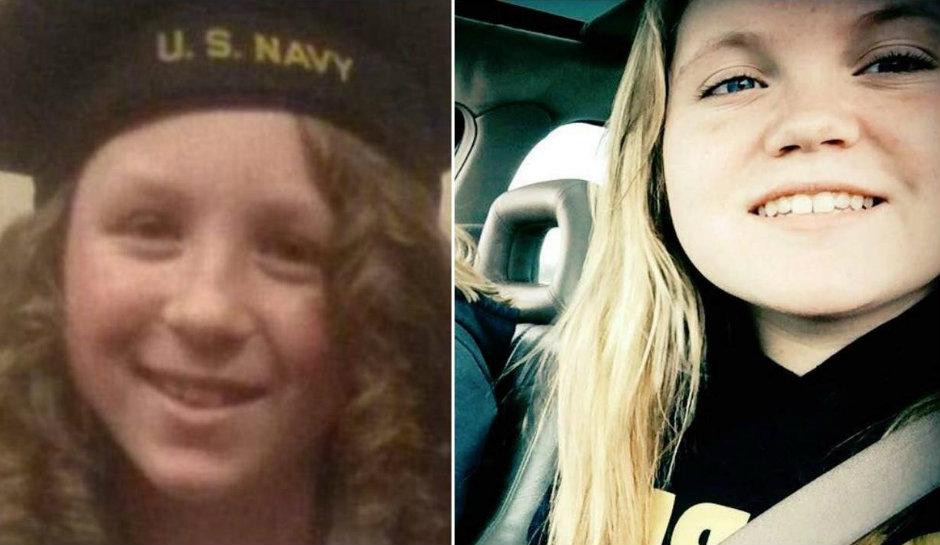 Although it's too early to name Nations as a suspect in the case, the Indiana State Police (ISP) are currently trying to see if his alibis check out. It's still unclear the exact time he checked in with his probation officer on February 14.
According to the South Carolina online sex offender registry, Nations was convicted of indecent exposure in 2007. He also has a conviction in Bartholomew County, Indiana, for "fondl(ing) the genitals of the defendant or another person in a public place." Further, he has seven additional criminal accusations based out of Indiana, including domestic battery in front of a child, invasion of privacy, possession of paraphernalia, and possession of marijuana.
While living in Camp Lejeune in North Carolina, authorities arrested Nations four times for indecent exposure prior to the South Carolina arrest.
According to his Facebook page, Nations is the father of a young daughter. The Journal & Courier reports that Nations actually has two children and a wife, Katelyn Nations. When Colorado authorities pulled him over, he denied threatening anyone with a hatchet. Instead, he claimed he shook his fist at a group of people harassing him.
A week prior, bicyclist Timothy Watkins was shot and killed with by a .22-caliber bullet in El Paso County, Colorado, the same area where Nations was accused of threatening people with a hatchet. When police pulled him over, they found a .22-caliber semiautomatic rifle inside his vehicle. Nations' wife told police she bought the gun for her husband for protection.
Nations is being held at the Teller County Jail on charges of "possession of a weapon by a previous offender." A judge initially set his bond at $10,000 but on Wednesday, lowered it to $8,000.
Check back with CrimeOnline as additional details become available.
ADDITIONAL Reading:
Delphi murders update: Composite sketch and additional details about suspect released
Delphi murders update: State police to release new information today on suspect who killed two teen girl
Delphi teens update: Landowner where girls were found, visited county dumpsite the day they were killed
'Down the hill'; male voice captured in chilling audio on murdered girl's cellphone
Mystery Man spotted on railway bridge is 'main suspect' in two girls' murders: Who is He?
HORROR HIKE UPDATE: Photo released of man sought for questioning in homicide of Indiana girls
Detectives may have Delphi killer's DNA, arrest could be close
Delphi murders update: Convicted sex offender arrested, police investigating possible links to killing of two young girls in Indiana
[Feature Photo: Police Handouts]