CrimeOnline was at the scene of a shooting at the Opry Mills Mall in Nashville, Tennessee, on Thursday afternoon.
One person has died and the shooting suspect is in custody.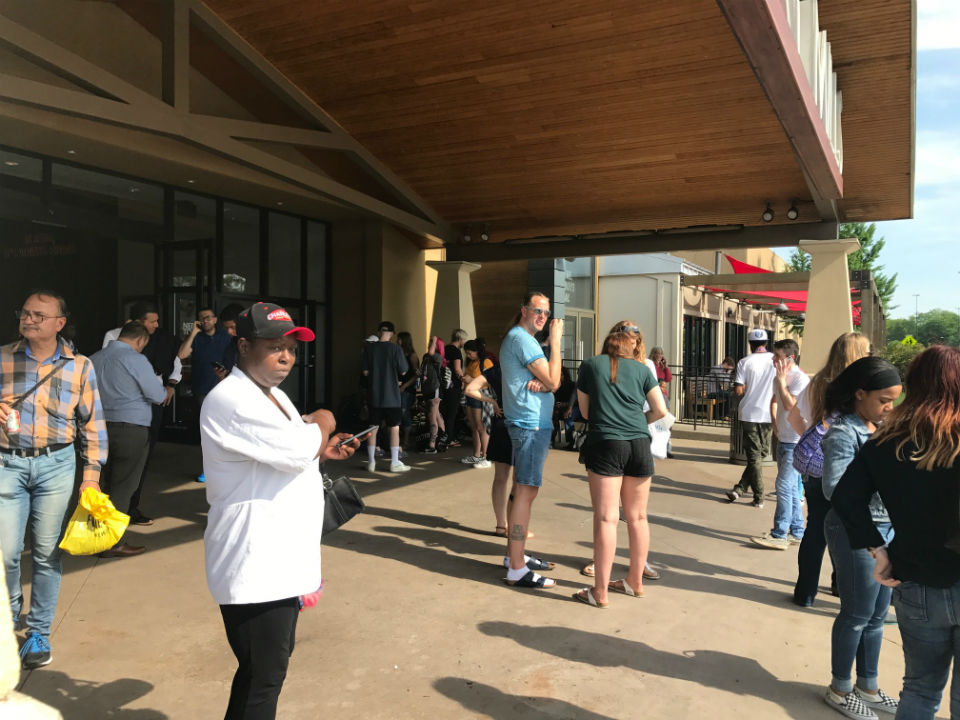 Metropolitan Nashville Police spokesman Don Aaron told CNN that the two men, both reportedly 22 years old, were in a dispute that ended in fatal gunfire. The suspect reportedly surrendered right after the shooting, and went to a nearby ticket booth, telling people there to call 911.
This is the pistol surrendered by the 22-year-old suspected shooter in the Opry Mills case. He has been taken to an MNPD facility to be interviewed. The 22-year-old shooting victim has died. The shooting was preceded by a physical altercation between the two. pic.twitter.com/OhT2jIZl23

— Metro Nashville PD (@MNPDNashville) May 3, 2018
CrimeOnline was at the scene on Thursday afternoon just as shoppers and employees had been evacuated. Dozens of people were lingering near the entrances, where security was posted, and in the parking lot. Two witnesses said they had been on lockdown inside the mall for nearly two hours.
Squad cards were parked at all the mall entrances and most of the responding officers appeared to be inside the building. Although the shooter was in custody by that time and there was no threat to the public, a helicopter continued to circle overhead.
A woman who works at a restaurant at the mall said she didn't immediately know what had sparked sudden chaos.
"I just saw people running," she said, before she and her co-workers hid in a back room in the restaurant. She said she felt scared about returning to work when the mall re-opens.
"I didn't wake up this morning expecting this to happen," she said.
Authorities have not yet revealed the identities of the shooter or the victim.

[Feature image: Ellen Killoran for CrimeOnline]