The maternal grandmother of 10 California children recently removed from their Fairfield home claimed the children "lived in torture" and accused their father of sadism and devil worship.
Wanda Rogers told NBC News late Monday that the children told her they were abused every day. Rogers is currently caring for several of the children while the others are with relatives, the network reported.
Rogers went on to accuse her son-in-law, Jonathan Allen, 28, of worshiping the devil and provided NBC pictures of what she called his "devil room." The images appear to show a knife and Satanist book sitting on a table.
"Jonathan worships the devil. He had a devil room, a devil room that he called a meditation room," the grandmother said.
"I can't believe we're going through this, my whole family, this is a nightmare."
Allen denied being a Satanist in a jailhouse interview with local news station KCRA.
"I live a very spiritual life — not in the sense that I believe in like offerings and like doing torturous things to kids, and these like satanic things that they're trying to say that I do. That's not what I do," he said, adding that he practices kabbalah.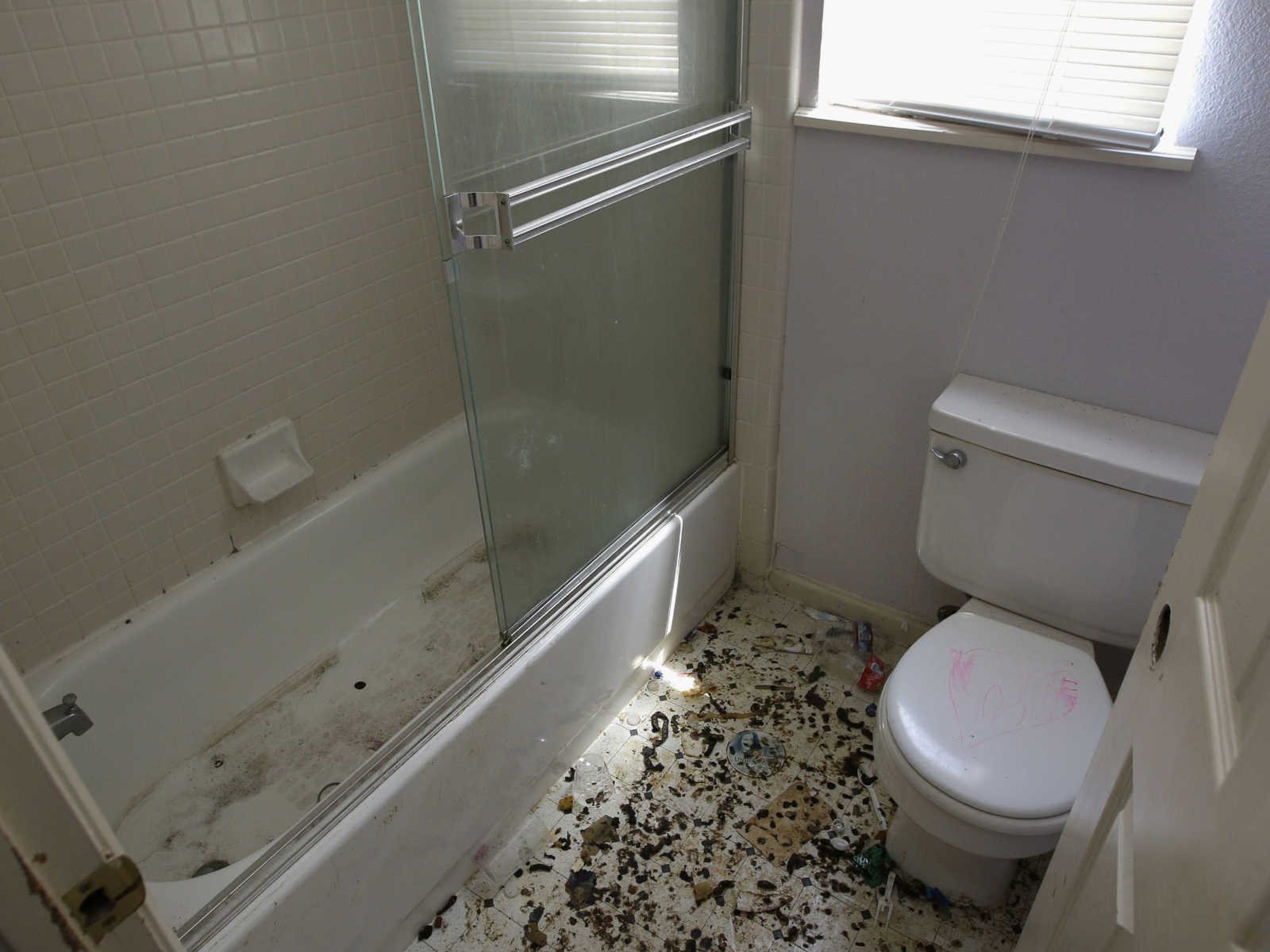 Fairfield police got involved on March 31, following reports that one of their children disappeared. The 12-year-old boy was found sleeping under a bush in a nearby yard, according to KNTV.
Amid concerns about the child's wellbeing, Fairfield police Lieutenant Greg Hurlbut said officers searched the home and discovered nine other children—ranging in age from four months to 11 years old—that were being subjected to "unsafe and unsanitary living conditions, including garbage and spoiled food on the floor, animal and human feces, and a large amount of debris making areas of the house unpassable."
A Fairfield mother accused of child endangerment says her 10 kids sleep in one room because they want to. She says house is messy from police search. pic.twitter.com/GN93vXcLvA

— Jodi Hernandez (@JodiHernandezTV) May 14, 2018
Police said they believe "significant torture took place" at the Fairfield home. They claimed the children recalled suffering puncture wounds, bruising, and being shot with a pellet gun, according to KNBC.
While police claimed some of the abuse was carried out for a "sadistic" purpose, they have declined to reveal what that abuse entailed. NBC reported that prosecutors said the children were being beaten, starved, and tied to beds.
Meanwhile, Ina Rogers, 30, and Allen have denied abusing their children.
Allen was arrested Friday and pleaded not guilty to nine counts of felony torture and six counts of felony child abuse. He's being held on $5.2 million bail.
Rogers was arrested the night her son was found and charged with child endangerment. However, KNTV reported that she's since been charged with nine felony counts of child abuse. She's currently free on $10,000 bail.
[Feature Image: Home photos/AP Photo/Rich Pedroncelli; Jonathan Allen, Ina Rogers/Solano County Sheriff's Office]