When the undocumented parents of a teen boy fled Iowa following the news that one of their fellow farmworkers had been arrested for the murder of University of Iowa student, Mollie Tibbetts, the boy was left alone to fend for himself. The mother of the slain college student has apparently taken the boy in.
Washington Post reports that Ulises Felix, 17, lived in a singlewide trailer with his parents at a dairy farm in Brooklyn, Iowa, earlier this year. His parents worked alongside suspected killer, Cristhian Bahena Rivera, and even watched over Rivera when he was younger, after he traveled to the U.S. alone as a teen. Eventually, Rivera had a daughter with Felix's cousin and became part of the family.
When the news hit that Rivera was the primary suspect in the kidnapping and murder of 20-year-old Mollie, Felix's parents fled to Illinois, scared after reportedly receiving hate-filled phone calls and threats. Felix chose to stay in Brooklyn, where he attended high school and played basketball and football with Mollie's brother, Scott.
How do you protect your children from predators? Join Nancy Grace and a team of world-class experts for the online course 'Justice Nation: Crime Stops Here'.
When Felix told Scott that his parents left the area, Scott offered the teen a room at his family home, with Mollie's mother, Laura Calderwood.
Felix took Scott up on his offer after Calderwood agreed. The teen now lives in a spare bedroom in Calderwood's home while he finishes his last year of high school. Calderwood took it upon herself to feed the boy and act as a surrogate mother while his own family is away.
Calderwood hopes Rivera spends his life behind bars for what he allegedly did to her daughter, according to the outlet. She felt uncomfortable knowing that Felix and others once saw the alleged killer as someone who was funny, reliable, and trustworthy. However, she doesn't let her feelings for Rivera converge onto others.
Numerous people in Mollie's family have spoken out about immigration issues following Mollie's death, stressing that the slain teen would never have wanted undocumented immigrants to become victims to violent threats, obscene calls, and hate mail.
I interviewed lots of families whose kids were killed by an undocumented immigrant. Some turned to obsession & hatred. Others became Trump evangelists. Then there was Mollie Tibbetts' mother, who made this extraordinary statement in the most quiet of ways. https://t.co/TZGIgyeBQh

— Terrence McCoy (@terrence_mccoy) December 28, 2018
"Laura thought of Mollie. She would argue that the farmworkers didn't deserve this, that they were only trying to earn a living," Washington Post journalist Terrence McCoy wrote. "What would she say about Ulises? Bring him in? Laura thought that his father may be undocumented and worried about attracting unwanted attention, but again, what would Mollie say?"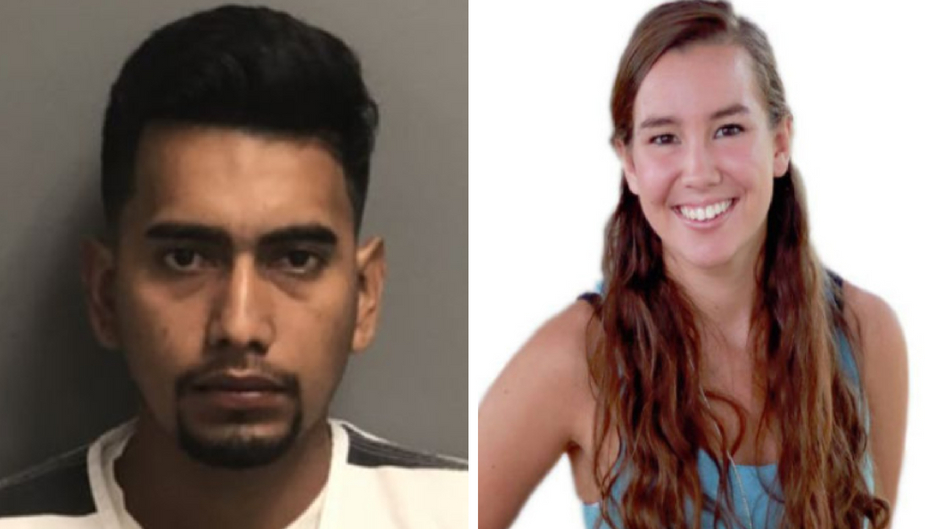 As CrimeOnline previously reported, Rivera is charged with first-degree murder. Authorities found Mollie's deceased body in a cornfield around 12 miles southeast of Brooklyn in August.
"During our neighborhood canvas, we came across an individual that had security cameras," Poweshiek County Sheriff Tom Kriegel said, explaining how Rivera landed on the radar of authorities. "He [the resident with surveillance footage] was kind enough to give us the footage from it. And through that, we were able to identify a vehicle that believe belonged to Mr. Rivera. It was a black Malibu. And from that we were able to track his pattern and the routes in which he took."
Authorities confirmed during a press conference earlier this year that Rivera is an undocumented immigrant and is being held on a federal immigration detainer, meaning that he's accused of entering the United States illegally. Rivera had been living in the Brooklyn, Iowa, area for around four to seven years. Rivera is from Mexico and had allegedly seen Mollie out jogging in the past.
Rivera reportedly told investigators that he spotted Mollie jogging near Middle and Boundary Streets in Brooklyn on July 18, when he slowed down and started following her in his black Chevrolet Malibu.
At some point, Rivera got out of the vehicle and began following the University of Iowa student by foot, even jogging alongside her. Apparently frightened, Mollie told the suspect she would call 911, then pulled out her phone, according to Rivera's reported admission. Rivera said he became upset and "blacked out" at the threat, something he claimed he did often when becoming too angry.
Rivera told investigators the next thing he remembered was waking up inside his car, parked at a rural intersection. He immediately made a U-turn and drove to the entrance of a rural field. He then drove into a driveway of a cornfield. Rivera said at some point he looked down noticed Mollie's earpiece from her earbuds or headphones lying on his lap, and "realized he put her in the truck."
Upon checking the trunk, Rivera said he found Mollie inside, with one side of her head bloodied, according to the affidavit. The suspect said he pulled Mollie out of the trunk and dragged her by foot into a secluded area in the woods. He then tossed her over his shoulders and walked around 20 meters into the woods, where he tossed her body on the ground and covered her with corn leaves.
While talking to authorities, Rivera allegedly described by memory where he left Mollie.
Rivera is currently behind bars on a $5 million cash-only bail amount.
[Feature Photo: Laura Calderwood: AP Photo/Charlie Neibergall]