Search warrants released by the Colorado Judicial Branch have shed more light on the relationship between Kelsey Berreth and her accused killer Patrick Frazee, who share a 1-year-old daughter.
Frazee was arrested in December on multiple charges connected to the presumed murder of Berreth, 29, who authorities believe was killed in her Woodland Park, Colorado, townhouse on Thanksgiving Day. She has not been seen or heard from since then, though text messages were sent from her phone between November 22, the day of her presumed death, and November 25. As CrimeOnline previously reported, an Idaho nurse who had been involved with Frazee pleaded guilty to tampering with evidence. The woman, Krystal Lee Kenney, admitted that she "moved" Berreth's cell phone, which pinged near a cell tower in Gooding, Idaho, on November 25.
How do you protect your children from predators? Join Nancy Grace and a team of world class experts for the online course 'Justice Nation: Crime Stops Here'.
Woodland Park Police Commander Chris Adams wrote in the search warrant for Berreth's cell phone records that authorities in Idaho determined that the November 25 ping was near a "large, steep gorge."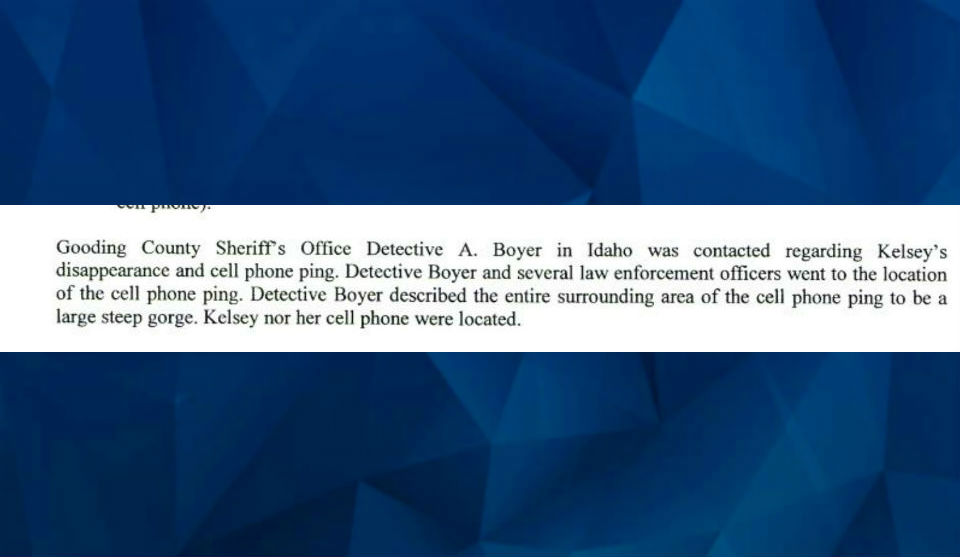 The warrant also describes conversations between police and Cheryl Berreth, Kelsey's mother, who was the first to report her missing. Asked to characterize her daughter's relationship with Frazee, Cheryl described a scene in which Frazee was "verbally abusive" to hospital staff on the day of his daughter's birth, and that Social Services was called to the hospital for a safety evaluation. According to the story Cheryl Berreth told, Kelsey's daughter was born three weeks prematurely, and Frazee became enraged that he was not allowed to be in the room during the birth due to special accommodations made for the high-risk delivery. He further said he should have "killed" the nurse who requested a Social Services check, Cheryl Berreth reportedly said.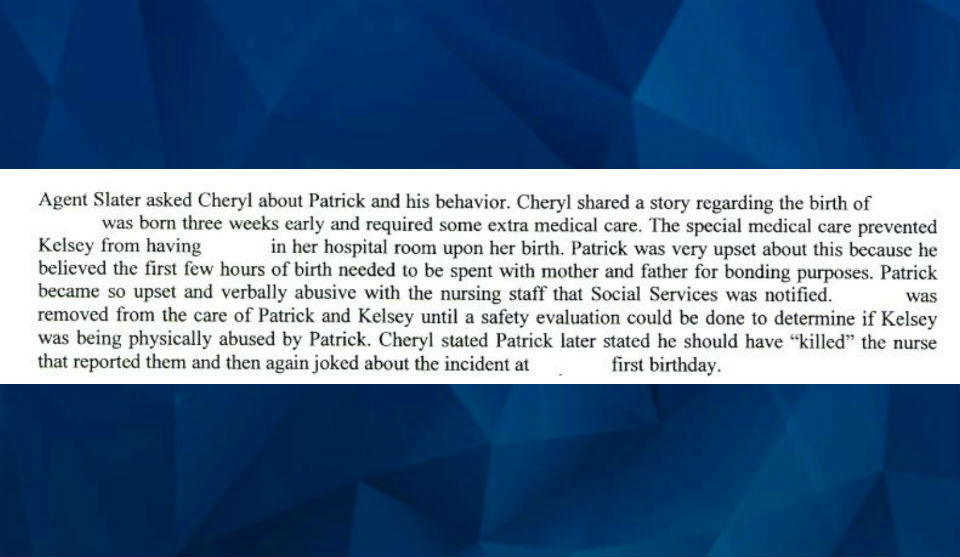 Read the full search warrant below:
Search Warrant Kelsey Berre… by on Scribd
Stay with CrimeOnline as we continue to report on newly-released documents related to the Kelsey Berreth murder investigation.
Join Nancy Grace for her new video series new online video series designed to help you protect what you love most – your children.