An abandoned car on a remote bridge, a faulty bridge-cam, a missing teen girl and a distraught dad… 'Injustice with Nancy Grace' navigates the 'twists and turns' to reveal truth can be stranger than fiction. What happened to beautiful teen girl Sarah Stern?
On December 1, 2016, Sarah Stern sent an emoji of a shooting star to her father after he texted her a few pictures from Walt Disney World. That single, lighthearted exchange turned poignant when Dad realized later it may be the last message he would ever receive from his beautiful, dark-haired teen daughter, a bubbly, budding artist from small-town New Jersey.
Just 48 hours later, Sarah's car was found abandoned on the side of an obscure bridge off a lonely route, Belmar. Looking over the side of the bridge and down into the dark swirling waters, police thought death by suicide. Police raced to the family home in the family's very close-knit, tree-lined neighborhood and it was then that the investigation, like the dark waters, became even murkier.
Everything was in its' place except for one thing. Sarah's beloved dog, Buddy, was locked in his crate next to a closed container of specialty dog treats. Sarah's dad was out of town on vacation and immediately everyone knew Sarah would never leave her best friend, Buddy, unfed, unwatered and locked in a cage. Even when other friends insisted she planned to take off to be with a new boyfriend in Canada, the "Buddy" piece of the puzzle didn't "fit" either scenario.
CrimeOnline spoke with Nancy Grace, who explores the gripping, heartbreaking case that rocked the small community of Neptune City, on "Injustice with Nancy Grace," airing this Saturday at a special time, 9pmE/8pmC on Oxygen.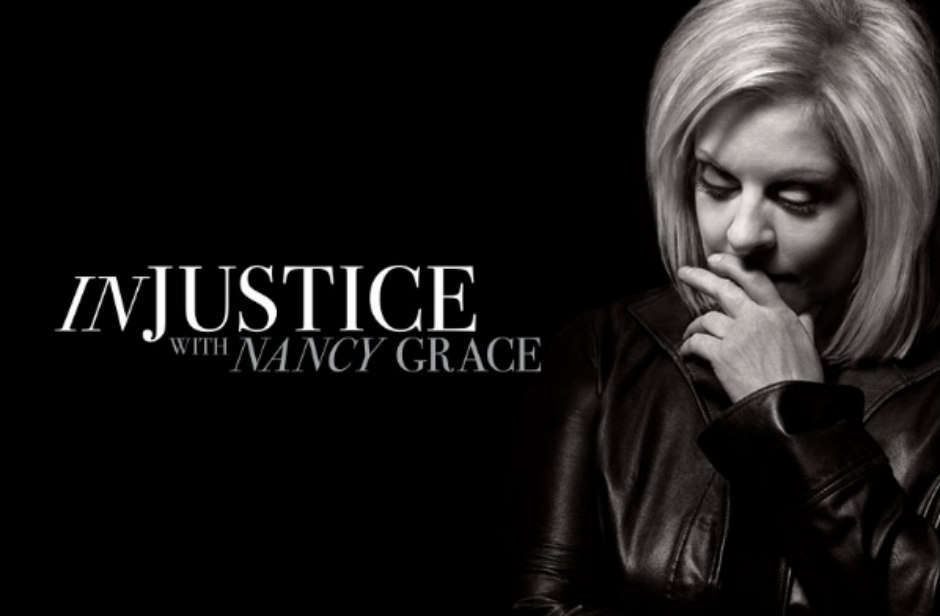 Nancy says one thing that really drew her to Sarah's story was Sarah's dad, Michael Stern, who lost his wife (Sarah's mother) to cancer in 2013. Michael told Nancy he was in Florida when he learned his daughter had vanished. He was nearly two thousand miles away from New Jersey, but he immediately got in his car, drove nearly twenty hours through the night to get on the scene and find his missing girl.
"It reminded me so much of when I got the call that my dad was ill," Nancy said. "I literally rounded up the children and was out on the sidewalk in New York City, at nearly midnight, trying to get home to Georgia to reach my dad. It hurts to imagine what Michael was thinking and feeling during that very long drive through the night."
An aspiring artist, Sarah had everything going for her. She graduated from high school and had big plans to enter the world of art. She had survived so much and had so much to live for.
"There was so much that made Sarah so incredibly unique. Not only was she beautiful on the outside—with long, silky, dark hair and a gorgeous smile—but she was a really brave girl as well," Nancy said of the teen.
"She lived through her mother's battle with cancer and after losing her, she was trying to be brave and build a new life with her dad."
And that she did….until the night she seemingly vanished without a trace.
Sarah's case was mired with confusion. Not only could no body be found, but there was also no real evidence of suicide. On the other hand, there was no evidence she'd taken off for Canada either…no train ticket, no plane ticket, no texts or emails detailing a plan…nothing at all. It was if she was simply wiped away.
What happened to Sarah Stern? An all-new episode of #InjusticeWithNancyGrace airs at a special time Saturday at 9/8c, only on @Oxygen. @NancyGrace pic.twitter.com/mGMmqJLfTB

— Oxygen (@oxygen) August 6, 2019
Michael remains adamant that his daughter didn't take her own life. He said Sarah shared her dreams of going to Canada to pursue an art career. Shortly after her disappearance, he told reporters how she spent two semesters studying art and television production at her local college; how her intense interest in digital media took her to conventions held all over the world. So why disappear?
Sarah's artistic nature also struck a chord with Nancy, because of Nancy's little girl, Lucy.
"My daughter is extremely artistic and I'm always amazed at her work. I wonder if Sarah's parents felt the same way about her. The way Lucy can capture the most ordinary thing, a tree, a flower…even a weed and suddenly…it's beautiful. She [Lucy] lives in a world where she sees beauty literally everywhere. She amazes me."
On what would've been Sarah's 22nd birthday, Michael revealed he couldn't stop himself from wondering what his daughter's final moments entailed. Near a memorial on the bridge where Sarah's car was found, Michael tearfully told reporters it seems like there was no resolution.
But will there be now?
Learn more about the disappearance of a teen who overcame the unthinkable and a widowed father who's seeking closure years later by tuning into "Injustice with Nancy Grace" this Saturday at a special time, 9pmE/8pmC. Only on Oxygen, the true network for crime.
Catch up on "Injustice with Nancy Grace" now ON DEMAND.
[Featured Photo: Sarah Stern/Facebook]