A woman who once called herself the stepdaughter of notorious killer Ted Bundy says that she endured cruel abuse and sexual assault while she was a child.
In the newly-reissued 1981 book, "The Phantom Prince," Molly, who was a young child when Bundy started dating her mother, Elizabeth Kendall, details her years with the infamous serial murderer in Seattle, years before she fully realized the evil that lurked inside him.
Bundy and Kendall began dating in 1969 and continued and on-and-off-again relationship until his 1975 arrest. The memoir, which was written by Kendall, includes a new chapter written by Molly and explains what knowing Bundy was like as a young child.
According to Molly, Bundy was a pedophile who played odd and confusing games with her while he babysat, unbeknownst to her mother at the time. In one such game, Molly found Bundy hiding naked under a blanket.
How do you protect your children from predators? Join Nancy Grace and a team of world-class experts for the online course 'Justice Nation: Crime Stops Here.'
"I can turn invisible, but my clothes can't and I didn't want you to see me!" Bundy reportedly said to Molly, who was around seven at the time.
Inside Ted Bundy's life with girlfriend Elizabeth Kendall and her daughter https://t.co/CDiMWbvVBX pic.twitter.com/hVO61IpqwE

— New York Post (@nypost) January 4, 2020
Bundy continued the game by running naked to the bathroom and lying on the floor with his hands covering his genitals. Molly wrote that when she pried his hands away, she saw Bundy's erect "reddish-purple" private parts.
Confused, the young girl asked Bundy if he was hurt. It was then, according to Molly, that Bundy's eyes fixated on her and became cold. A look crept over his face that confused Molly, a look she had never seen before.
"He stopped laughing and looked up at me but something wasn't right. The pupils of his eyes had become tiny, almost as small as the point of a pencil – and each one looking in a slightly different direction….I saw something new seeing me — something dangerous with those reptile-like eyes."
Molly didn't know at the time that Bundy was a sadistic killer who would end up on death row for killing more than 30 women.
In another instance, Molly recalled a time she went swimming with Bundy. While in the middle of the lake, Bundy kept pulling his inflatable raft away from her, even though Molly was tired and needed to rest. Each time she would swim near the raft, Bundy would inch it away so she couldn't grab it.
On another occasion, Bundy climbed naked into Molly's bed, clearly aroused.
"I remember that a couple of times his fingers had slipped inside my underwear and touched me," Molly wrote.
Kendall wrote she had no idea at the time what Bundy was doing to her daughter. After meeting him at the Sandpiper bar in Seattle, the pair eventually moved in together and became a family of sorts. Everything seemed normal. Molly appeared happy to have Bundy around, according to the memoir.
During the early 1970s, however, Bundy started displaying inexplicable behavior, Kendall wrote, such as shoplifting anything from electronics to books. She also found keys that didn't belong to him and a knife in the glove compartment of his car.
Kendall eventually played an integral part in Bundy's arrest. In 1974, she called the police and turned him in, claiming that she thought Bundy may be the one who killed two women in Lake Sammamish. Kendall said called authorities three times before they arrested Bundy in 1975, with handcuffs, an icepick, pantyhose, and a ski mask in his car.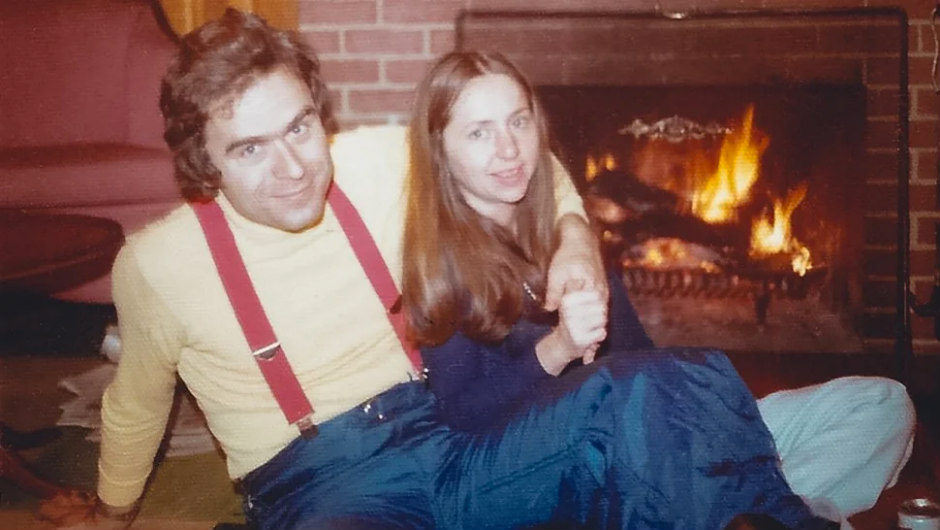 Although Bundy was arrested for kidnapping and attempted homicide after he was picked out in a lineup, he made bail. Kendall found herself once with Bundy, who, by that time, started calling her fiancé.
The reunion was short-lived.
Two years later, in 1976, Bundy was found guilty of kidnapping and sentenced to 15 years in prison.
Bundy managed to escape from custody twice. The first incident occurred in 1977 when he snuck out of a law library at a courthouse in Aspen, Colorado.
Although he was captured within six days, Bundy escaped again only six months after his first attempt and managed his way to freedom by sneaking through a crawl space in the Glenwood Springs, Colorado, jail.
On January 15, 1978, Bundy made his way to Tallahassee, Florida, after stopping through several other cities, including Chicago and Atlanta.
By the time he reached Tallahassee, Bundy discovered an entrance to the Chi Omega sorority house at Florida State University via a back door with a broken lock. Once inside, Bundy carried out a gruesome killing spree.
One of his victims, Margaret Bowman, 21, was beaten with a piece of firewood as she slept in her bed, then strangled with a nylon stocking.
Bundy then attacked Lisa Levy, 21. The killer beat Levy unconscious, bit into one of her buttocks and nipples, strangled her, then sexually assaulted her with a hair mist bottle.
Three of the victims Bundy attacked that night survived, including Cheryl Thomas, Karen Chandler, and Kathy Kleiner.
On February 1, 1978, Bundy killed his youngest victim, a little girl named Kimberly Leach, from Lake City, Florida. According to Desert News, Kimberly's killing was unexpected for Bundy, as his "type" typically seemed to be women in their 20s with long, dark hair.
Bundy took the young girl from a school playground, raped and killed her, then dumped her at a state park in Suwannee County. Eight weeks later, police found Kimberly's remains in "advanced decomposition."
A coroner who performed the autopsy on Kimberly indicated that she likely died "during intercourse." Authorities found her body twisted in an unusual way with her left arm jammed under her body and her right arm over her head.
In 1979, Bundy stood trial for the murders of the Chi Omega sorority girls. On February 10, 1980, a jury convicted him and a Florida judge sentenced him to death. On January 24, 1989, at age 42, Bundy died via an electric chair nicknamed "Old Sparky," at the Florida State Prison.
Kendall wrote that the day Bundy died as "an emotionally blank day for me."
"It took years of work for me to accept who he was and what he had done," Kendall wrote. "I still felt lingering shame that I had loved Ted Bundy. It was healing for me when women started telling their stories of sexual violence and assault as part of the #MeToo movement. I could relate to keeping experiences secret for fear of being judged."
The revised edition of "The Phantom Prince" marks the first time Molly has written publicly about her life with Bundy.
For the latest true crime and justice news, subscribe to the 'Crime Stories with Nancy Grace' podcast. Listen to a related episode. 
Join Nancy Grace for her new online video series designed to help you protect what you love most – your children.
[Feature Photo: Ted Bundy via AP]