The mother of a missing Tennesse toddler who reportedly hasn't been seen in two months says she knows who has her child, but can't release details due to an "ongoing investigation."
"Well the reason I didn't report it or anything was I knew the person who had her, and I didn't want them to run away with her," Megan "Maggie" Boswell told News 5.
"And as soon as they thought anything was going on they just kinda vanished. So I'm just kinda worried, you know, about where they are at. What they're doing with her at this point in time."
As CrimeOnline previously reported, 1-year-old Evelyn Boswell was seen on December 10 and December 11 by a babysitter in Sullivan County, according to Sullivan County authorities, who held a Friday afternoon press conference.
Boswell told the outlet on Friday, following the press conference, that she last her daughter around Christmas. The information has not been confirmed by law enforcement.
How do you protect your children from predators? Join Nancy Grace and a team of world-class experts for the online course 'Justice Nation: Crime Stops Here'.
The baby's grandfather reported her missing to the Tennesse Department of Children's Services, according Sheriff Cassidy with the Sullivan Police Department. Children's Services sent a referral to authorities on February 18, 2020. Officials issued an AMBER Alert shortly after.
FULL INTERVIEW: Megan Boswell, the mother of missing 15-month-old Evelyn Boswell, spoke with News 5 this afternoon what her daughter is like and what she says happened to her. https://bit.ly/2vS1CFG

Posted by WCYB on Friday, February 21, 2020
Since then, Boswell has given inaccurate, conflicting information on the child's whereabouts, Sullivan said during the Friday afternoon press conference.
Initially, Boswell refused to speak to local reporters on Friday as she left the Sullivan County Sheriff's Department. She later changed her mind and spoke to News 5, but she still hasn't given the names of the people who allegedly have her child.
"In a way I knew that as soon as anything went down this person was going to disappear and they have. And they have tried to find them… They won't answer phone calls. They just kinda disappeared."
Boswell told News 5 she misses her daughter and wishes she would have done things differently. She added that people who were supposed to be babysitting Evelyn are the one responsible for her disappearance.
"They were watching her for me while I went to work. "
Earlier this morning, the Tennessee Bureau of Investigation announced that they're seeking individuals who may be driving a 2007 grey BMW, in connection to Evelyn's disappearance. The car may have front end damage and Tennessee plate number, 3M96W9.
Local reporters asked Sheriff Cassidy if he thought Evelyn could be traveling in the vehicle with the unnamed people.
"No," Cassidy replied. "We just think that they have some additional information that could lead us to the contact or resulting in us finding this child."
Cassidy declined to provide descriptions or information about the individuals that could be in the BMW.
UPDATE: We now have information that indicates the individuals traveling in a gray 2007 BMW with TN tag 3M9-6W9 have information regarding Evelyn Boswell's whereabouts.

Spot it? Call 1-800-TBI-FIND.#TNAMBERAlert pic.twitter.com/y2xl7KBY6M

— Tennessee Bureau of Investigation (@TBInvestigation) February 21, 2020
Cassidy added that he thinks Evelyn is alive but could be in imminent danger.
On Thursday, Boswell's former boyfriend, Hunter Wood, told News 11 that he dated Boswell in December, but only for a few weeks. Wood also reportedly said that he didn't want to hinder the investigation in any way, but spoke up after people began slamming his name and business across social media.
Wood said that he met Boswell after she applied for a job at the restaurant he owns in Blountville. He told the outlet he had an "on and off" relationship and didn't consider it to be a serious commitment. During the time he dated Boswell, he reportedly never once saw Evelyn.
"All I've seen is pictures of her, I've never even seen the baby. I have no relationship with that child whatsoever."
Wood added that Evelyn was supposedly staying with Perry during Christmas, at least according to what the child's mother reportedly told him.
"They have half custody to the best of my knowledge," Wood explained. "It's not my business to dig further into that because we weren't that serious for me to dig further."
Wood said he has not seen or heard from Boswell since authorities issued the AMBER Alert.
The toddler's disappearance remains shrouded in mystery, as authorities indicated that Evelyn "could be anywhere."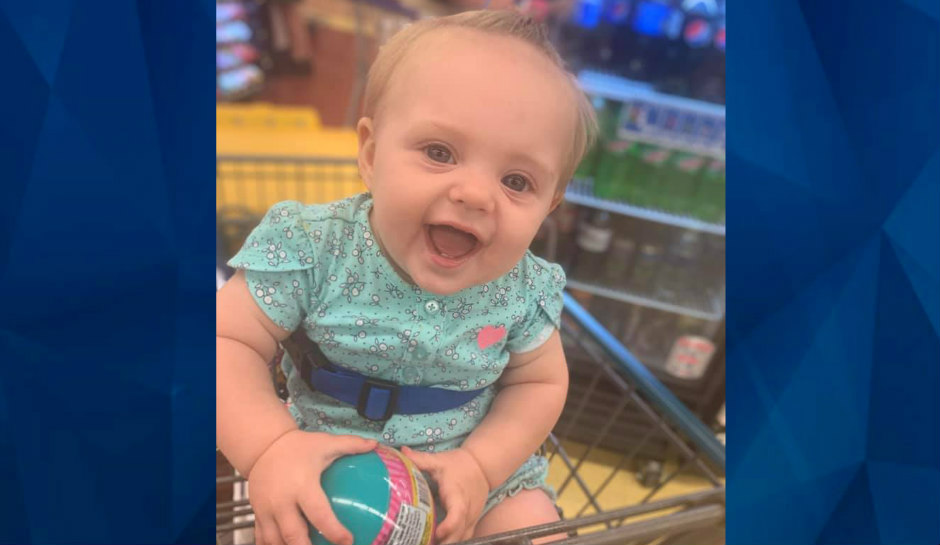 "Right now we're not sure of her exact location. It could be anywhere from what we know. We're conducting the investigation, and obviously we've been talking to as many people as we've come in contact with that knew about the child," Sullivan County Sheriff's Office PIO Captain Andy Seabolt told NBC 5 earlier this week.
"We have several others we will be speaking with as well, and we've also been receiving some leads we've been following up on… We want to know why the child was not reported missing earlier."
Evelyn is described as a white female with blue eyes and blonde hair. She weighs around 28 pounds and stands 2-feet tall.  She was last seen wearing pink shoes, a pink tracksuit, and a pink bow.
Meanwhile,  Ballad Health and CEO Alan Levine, Sheriff Jeff Cassidy and the Fuller Paving Group have all contributed to a reward fund to help bring Evelyn home. A current reward of $30,000 is being offered for the safe return of the infant.
Anyone with information on Evelyn is urged to contact the Sullivan County Sheriff's Office at 423-279-7330 or the TBI at 1-800-TBI-FIND.
For the latest true crime and justice news, subscribe to the 'Crime Stories with Nancy Grace' podcast. Here is a recent episode.
Join Nancy Grace for her new online video series designed to help you protect what you love most – your children.
[Feature Photo: Evelyn Boswell/TBI]