The stepfather of two missing Idaho children spoke to a reporter on Monday as he was visiting his wife, Lori Vallow, in a Hawaii jail.
Vallow was arrested last week on felony charges of child abandonment, and remains in custody in Hawaii, where she and her husband Chad Daybell have been living since at least January. The couple fled their Rexburg, Idaho, home after police performed a wellness check in late November and found that Vallow's two children, 17-year-old Tylee Ryan and 7-year-old Joshua "JJ" Vallow, were missing.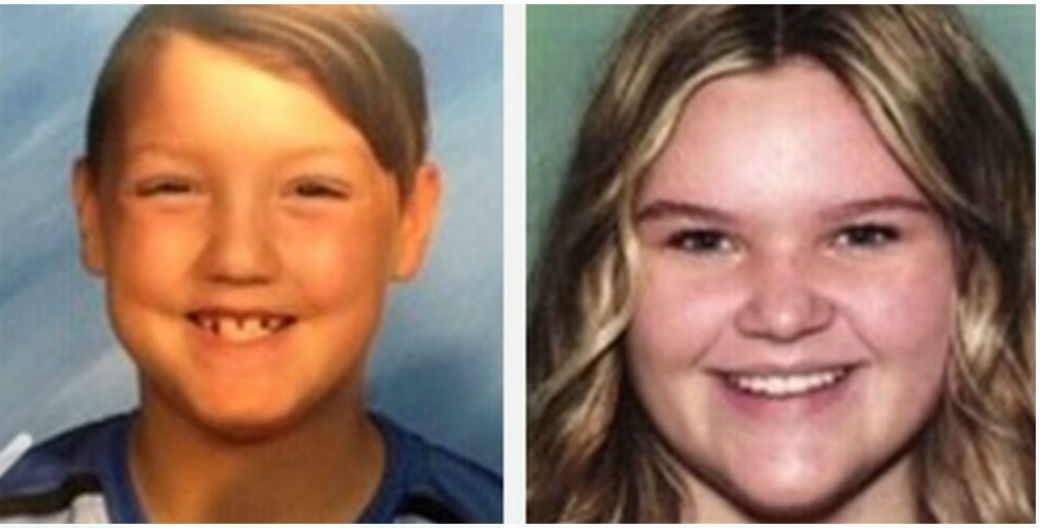 On Monday, ABC reporter Marcus Moore cornered Daybell as a gas station on his way to a jailhouse to visit his wife. Daybell engaged the reporter but refused to answer questions about the whereabouts or well-being of his stepchildren.
.@ABC NEWS EXCLUSIVE VIDEO: Stepfather of missing Idaho children speaks out. @marcusmoore reports. https://t.co/oD9F0iiaXh pic.twitter.com/QdUoAliDJj

— Good Morning America (@GMA) February 26, 2020
"I just can't comment, man. I just can't comment," Daybell says in the exchange. When the reporter presses him, asking "Are the kids okay?," Daybell doesn't answer the question.
As Daybell is trying to get into his car and drive off, the reporter asks if he has anything he wants to say to viewers.
"Just grateful for any support. We just have to wait for the legal process to work," Daybell says.
Daybell has not been charged with any crime, but police reportedly believe that both he and Vallow lied to authorities about the children's whereabouts when the investigation began. Family members have claimed that both Vallow and Daybell are involved in a so-called end-day religious group. A former friend of Vallow's who knew her when Tylee Ryan was a baby told CrimeOnline that Vallow had never expressed any extreme religious views and was a doting, devoted mother. She said she believes that Vallow's relationship with Daybell may be a factor in how she appears to have changed.
Both Daybell and Vallow's spouses died in 2019. Vallow's brother Alex Cox fatally shot her husband Charles Vallow in July, claiming self-defense. Daybell's wife Tammy died suddenly in October. Police initially determined that she died of natural causes but have since exhumed her body and re-opened a death investigation. In December, Alex Cox died, and police still have not revealed his cause of death.
Tylee Ryan and JJ Vallow were both last seen in Septmber. Ryan has not been seen since September 8, when she took a trip to Yellowstone National Park with her family. JJ was seen later that month in a video captured on a doorbell camera at Vallow's apartment complex in Rexburg, Idaho.
For the latest true crime and justice news, subscribe to the 'Crime Stories with Nancy Grace' podcast.