Lori Vallow's niece appeared in court this week and refuted allegations that she knows where Vallow's two missing children are.
Tylee Ryan, 17, and 7-year-old Joshua "JJ" Vallow have not been seen since September, and Vallow and her husband Chad Daybell have refused to cooperate with the missing persons investigations. Vallow and Daybell fled their Rexburg, Idaho, home shortly after police performed a wellness check in late November and found the children to be missing. The couple was discovered in Hawaii in January and Vallow was arrested on February 20 on child abandonment charges. She is awaiting extradition to Idaho to face the felony charges.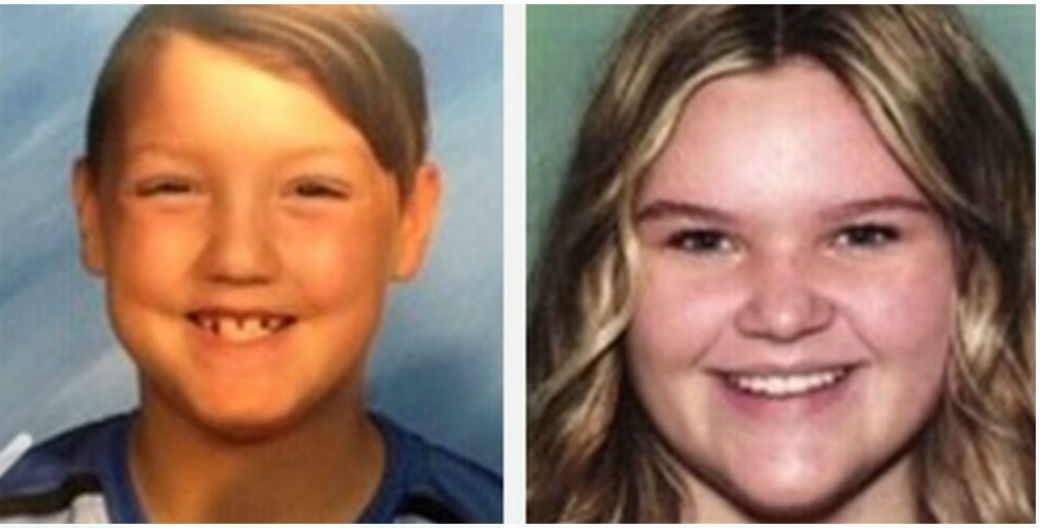 As ABC 15 reports, Vallow's niece Melani Boudreaux Pawloswki appeared in court in Mesa, Arizona, for a child custody hearing as she fights for joint custody of her four children with ex-husband Brandon Boudreaux, who told police that someone had shot at him while he was driving in Arizona in October. According to AZCentral.com, the other vehicle involved in the alleged drive-by-shooting registered to Charles Vallow, who had died three months earlier when Lori's brother Alex Cox shot him to death, claiming self-defense.
Lori Vallow's niece (Melani Boudreaux) had a child custody hearing today. Her ex-husband Brandon Boudreaux claims she knows where JJ and Tylee are and that she's part of a cult. Today, Melani's lawyers refuted that and said Melani has spoken to FBI several time. Report at 6:30 pic.twitter.com/5wTHR6dN15

— Claudia Rupcich (@ClaudiaRupcich) February 27, 2020
Boudreaux has said he believes Vallow, Daybell, and his ex-wife are involved in an extremist 'end-days' religious group, which may be connected to a string of deaths and disappearances connected to the newlywed couple, who married weeks after Daybell's previous wife died suddenly. In court filings, Boudreaux reportedly claimed that Melani knows where Tylee and JJ are, and is keeping information from police.
At the hearing on Thursday, Melani Boudreaux Pawloswki's lawyer vehemently denied that she was hiding anything, and said she had spoken extensively with the FBI.
"She made three separate interviews with them that took several hours. She did that on her own jeopardy. She did not invoke her right to remain silent as was her right to do so. She cooperated and participated because she's got nothing to hide," Garrett Smith said in court, according to ABC 15.
The attorneys also said that Boudreaux Pawloski provided the agency with her laptop computer.
The lawyers also denied that Boudreaux Pawloski, who is reportedly very close to Lori Vallow, has ties to any kind of extremist religious group.
"The fact that she is fond of her aunt Lori and wants to be with her is not anything to use to cast aspersions against her," the lawyer said.
For the latest true crime and justice news, subscribe to the 'Crime Stories with Nancy Grace' podcast.
[Feature image: Melani Boudreaux/Facebook; Lori Vallow/Rexburg Police]
Read More 'Doomsday Mom' Coverage:
'Lori what the $#!# happened': Text messages show 'cult' mom Lori Vallow refusing to answer questions about husband Charles Vallow's death; leaves his sons in the dark for DAYS
Missing Tylee Ryan's aunt says Lori Vallow waited WEEKS to inform relatives of Joseph Ryan's sudden death
'Cult' mom Lori Vallow didn't attend husband's funeral; son says he doesn't believe story about Charles Vallow's death and fears for his own safety
'Doomsday' mom Lori Vallow waives extradition after judge nixes lowering her bail
READ Lori Vallow court records: Arrest affidavit shows elaborate cover-up of missing JJ Vallow; prosecutors argue 'Doomsday' mom is a flight risk
'Cult' mom Lori Vallow, mother of 2 missing Idaho kids, in court today demanding judge lower bond, let her walk free
SEE IT: 'Doomsday' mom Lori Vallow struts her stuff in 'Mrs. Texas' pageant, wins $17K on 'Wheel of Fortune' [VIDEO]
Doomsday mom Lori Vallow's niece knows where missing kids are: Court docs
SEE IT: Last known image of missing JJ Vallow caught on doorbell cam [VIDEO]
Lori Vallow asked friend to lie for her; suspected shooter was driving missing Tylee Ryan's car [Docs]
Lori Vallow's missing children are not in Hawaii, 'cult' mom expected in court on Friday
BREAKING: 'Doomsday' mom Lori Vallow arrested in Hawaii
NEW: Paramedic believes she may have spotted Lori Vallow's missing teen daughter Tylee Ryan
Lori Vallow continued to access son's classroom communication system for months after he was last seen; lied about husband's death: Report
Thursday Crime Stories: EXCLUSIVE! HEAR IT! Cult mom Lori Vallow's FURIOUS TEXT after discovering she loses MILLION DOLLAR LIFE INSURANCE ON DEAD HUBBY
'5 KIDS & NO Money and HIS SISTER GETS EVERYTHING!' 'Cult' mom Lori Vallow's FURIOUS TEXT after discovering she loses MILLION DOLLAR LIFE INSURANCE ON DEAD HUBBY [Exclusive]
SEE IT: Lori Vallow had beachside wedding with 'Doomsday' author Chad Daybell weeks after her children went missing
Trainer of service dog that Lori Vallow gave away says missing JJ Vallow would sometimes wander off; family had to lock doors to keep boy from going out into the night