The maternal grandmother of deceased Tennessee toddler, Evelyn Boswell, allegedly walked out of a store without paying, while already out of jail on bond for a car theft charge.
Bristol Herald Courier reports that Angela Boswell and her boyfriend, William McCloud, who are both out of jail on bond in connection with a reported stolen BMW, were cited by the Kingsport Police Department on Tuesday for shoplifting. According to the police report, the pair are accused of taking items from a Walmart store without paying.
According to CBS, Boswell and McCloud allegedly tried to leave the store with around $40 worth of unpaid groceries. They've both been banned from going to any Walmart stores for life.
It's True Justice Month on Fox Nation, and "Crimes Stories with Nancy Grace" is available now! Sign up today and get your first month for only 99 cents!
As CrimeOnline previously reported, Boswell and McCloud are facing theft charges after police found them inside a grey BMW that was once the centerpiece vehicle in connection to an AMBER Alert issued for Evelyn, who was reported missing in February.
JUST IN: Angela Boswell, William McCloud cited for shoplifting at Kingsport Walmart, banned from stores—https://t.co/iKT82NedQz #WKRN

— WKRN (@WKRN) March 25, 2020
Authorities announced in February that they were looking for the BMW because Boswell and McCloud could possibly have information regarding Evelyn's whereabouts. Police found the pair inside the car in North Carolina.
Both McCloud and Boswell said during a court hearing last month that they did not steal the car. They claimed Evelyn's mother, Megan "Maggie" Boswell, gave the car as a gift to Angela Boswell.
"WHERE'S EVELYN?": Our cameras were rolling as Angela Boswell bonded out of jail. She refused to answer any questions about where Evelyn Boswell is. pic.twitter.com/tFpOkg82Fe

— News 5 WCYB (@news5wcyb) February 29, 2020
On March 6, the Sullivan County Sheriff's Office, along with the TBI, announced that they found Evelyn's remains on a family member's property at the 500 block of Muddy Creek Road in Sullivan County. The property belongs to Megan Boswell's father, Tommy Boswell Sr.
It's unclear how Evelyn passed away. Officials said the autopsy would remain sealed due to the ongoing investigations.
Angela Boswell and McCloud have not been named suspects in Evelyn's disappearance and death. So far, no one has been arrested in connection with the toddler's death.
Angela Boswell told the Bristol Herald Courier that she last saw Evelyn in September, around the time she got into an argument with Megan Boswell. Angela Boswell said she hadn't seen the baby since the argument and has no idea how Evelyn died or if foul play was involved.
"I don't know any more than anybody else does. And, you know, I'm waiting on the autopsy results like everybody else is."
Angela Boswell added that she did not think her daughter or any family member played a part in Evelyn's death.
Meanwhile, Megan Boswell remains behind bars for allegedly giving inconsistent statements to police, which ultimately hindered the investigation. Sullivan County Sheriff Jeff Cassidy said since the beginning, Boswell has given contradicting information about her daughter's whereabouts
"Every time we talk to her, her story changes," Cassidy said. "I'm serious when I say every single time."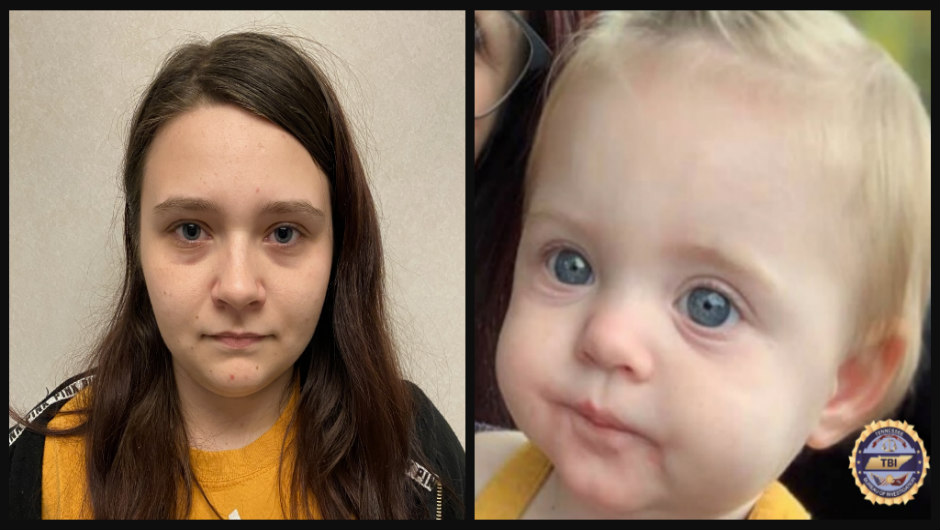 On February 18, the day authorities issued an AMBER Alert for Evelyn, Boswell reportedly told a DCF worker that Evelyn's father, Ethan Perry, had the child and she planned to pick her up.
Authorities said that Perry, who is stationed in Louisiana and actively serving in the military, did not have the baby.
Boswell later told News 5 that her mother took the baby to someone in a silver camper in Virginia.
Sullivan County Sheriff's Office Capt. Andy Seabolt responded to Boswell's claim. According to the Tennessean, Seabolt said Boswell's camper claim was "investigated completely." Authorities did not find Evelyn.
"The claim that Megan made stating that Evelyn was in a camper in Mendota was investigated completely," Seabolt said.
"The Washington County Virginia Sheriff's Office along with the United States Marshals checked every campground in Mendota and nothing was found. Megan's story has changed multiple times throughout this investigation."
Boswell later reportedly claimed she was denied a lie detector test because she's pregnant.
"I am pregnant….that's why they won't give me a polygraph. Due to policy if you are pregnant they will not give you one," Megan "Maggie" Boswell previously told News Channel 5.
According to the Sullivan County jail records, however, Boswell is not pregnant.
Check back for updates.
CLICK HERE to read all of our coverage on Evelyn Boswell
For the latest true crime and justice news, subscribe to the 'Crime Stories with Nancy Grace' podcast.  
Join Nancy Grace for her new online video series designed to help you protect what you love most – your children.
[Feature Photo: Evelyn Boswell/Police Handout]