An Oklahoma woman currently behind bars for allegedly beating and torturing her 10-year-old stepdaughter wants out of jail on her own recognizance.
As CrimeOnline previously reported, Ashley Schardein, 24, and Billy Menees, 27, appeared at the Pittsburgh County Courthouse earlier this month for child abuse and numerous related charges. They're both accused of abusing Menees' daughter, but their attorney says that the accusations have been blown out of proportion.
During a bond hearing last week, District 18 Associate District Judge Tim Mills initially lowered the suspects' bond from $500,00 to $100,000. Schardein and her attorney, Brecken Wagner, appeared in court Thursday and requested Schardein's release after she had medical issues during a previous court hearing. Authorities subsequently took her to a local hospital for a medical checkup.
How do you protect your children from predators? Join Nancy Grace and a team of world-class experts for the online course 'Justice Nation: Crime Stops Here'.
McAlester News-Capital journalist, Derrick James, who attended Thursday's hearing, reports that District 18 Special District Judge Brian McLaughlin heard arguments from both sides. Schardein said "stress" of the charges caused her to have contractions during her last court hearing, although she is only seven months pregnant.
Records from the McAlester Regional Health Center were read in court Thursday. There was nothing in Schardein's files that indicated she had contractions before being sent back to jail.
Wagner, however, argued that Schardein was "vulnerable" and shouldn't have to have her baby in jail, which would pose risks to both mother and child. He added that house arrest with an ankle monitor for his client would be preferable.
Prosecutors argued that Schardein's current condition does not meet the requirements for a medical release from jail.
Video of the arrest of Billy James Menees and Ashley Dawn Marie Schardeni.

The two are accused of torturing a 10-year-old girl for months.

Schardeni was transported to a McAlester hospital with contractions following an initial arraignment.https://t.co/FhkvcJSuMl pic.twitter.com/Qd1pC3eUOi

— Derrick James (@dljames0001) May 20, 2020
McLaughlin ultimately denied the defense's request after looking over records obtained from the hospital, which advised Schardein to drink water, limit exercise, and add nutritional drinks to her diet.
"To me, all these things can be done at the jail," McLaughlin said.
The defense reportedly said there was no way to get a fair trial in Pittsburg County, to which McLaughlin advised him to sit down and be quiet.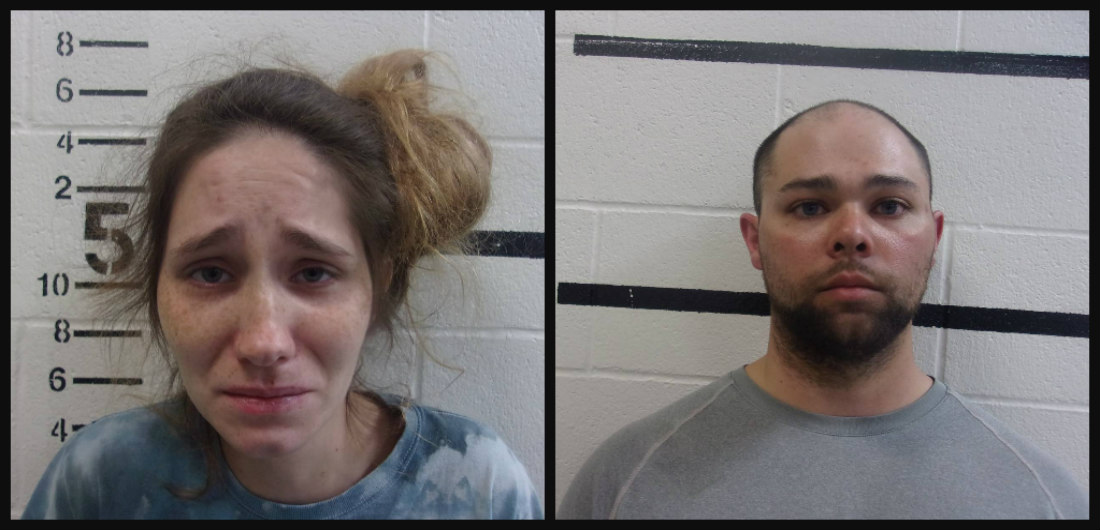 Child Abuse Allegations
Court documents filed at the Pittsburg County Courthouse accuse both Schardein and her husband of violently beating and starving the victim. Authorities began investigating when a tipster contacted the Oklahoma Department of Health Services, after seeing bruises on the child. Another family member reportedly contacted DHS twice to report child abuse.
The suspects allegedly punished the child "with emotional and verbal abuse, physical abuse, including spanking, tying her hands and feet for long periods of time, shaving her head, not allowing her to use the restroom," court documents read.
The pair is also accused of forcing the child to sleep on concrete with no pillow or blanket, inside a cold room. Prosecutors said the suspects also fed the girl oatmeal or spinach only and made her "stand up for painfully long periods of time during the day, sometimes in wet clothing under a cold fan."
News on 6 reporter Lori Fullbright, who obtained the arrest affidavit, added on Facebook that Schardein would eat snacks while the little girl sat nearby. When the child cried in hunger, Schardein allegedly told her to "shut up."
The victim added that she had not eaten meat in so long, she had forgotten what it tasted like.
The child also told police, in part, that:
Schardein would unplug the security camera and "slings her around the room."
Schardein threatened to "beat her with a stick until she's dead."
Schardein split her lip open and hit her in the stomach.
Menees punched her with his fists and grabbed her to the point that she couldn't breathe.
The suspects made her sleep in wet clothes after forcing her to take cold showers.
The suspects called her a "monster" and accused her of sexually assaulting her sister.
During the hearing on Tuesday, the couple's defense lawyer, Brecken Wagner, argued that there was "much more" to the story that had not been told yet.
"There is much more to this story that hasn't been investigated or wasn't cared to be investigated. It'll all eventually come out and they'll get to tell their story."
Menees reportedly told authorities that his daughter had been self-harming. He added that they took a video of the girl banging her head on a wall, but investigators who watched the video said they didn't see any evidence of the child harming herself.
Both suspects reportedly said they tied the victim up after someone at the Department of Human Services told them to do so, to keep her from harming herself.
The suspects also said that the victim took Ritalin and that they had recently stopped giving it to her because "it didn't help." Investigators said the child not only tested negative for the drug but that the suspects filled the prescription on May 13, four days after the child had already been taken into protective custody.
Both suspects are currently behind bars on $100,000 each.
Check back for updates.
For the latest true crime and justice news, subscribe to the 'Crime Stories with Nancy Grace' podcast. Here is our latest episode.
Join Nancy Grace for her new online video series designed to help you protect what you love most – your children.
[Feature Photo: Facebook]