A neighbor who lives across the street from Chad Daybell, the Idaho man who is facing felony charges in connection to the disappearance of his two stepchildren, described seeing unusual bonfires at the home in the months after the children vanished.
Chad Daybell is married to Lori Vallow, whose two children Tylee Ryan, 17, and 7-year-old JJ Vallow, have not been seen since September. Family members told reporters on Wednesday that the remains found in Daybell's back yard are that of the missing children.
Vallow has been in custody in Madison County since February, awaiting trial on felony child desertion charges. Daybell is being held on $1 million bail in Fremont County on two counts of felony destruction or concealment of evidence.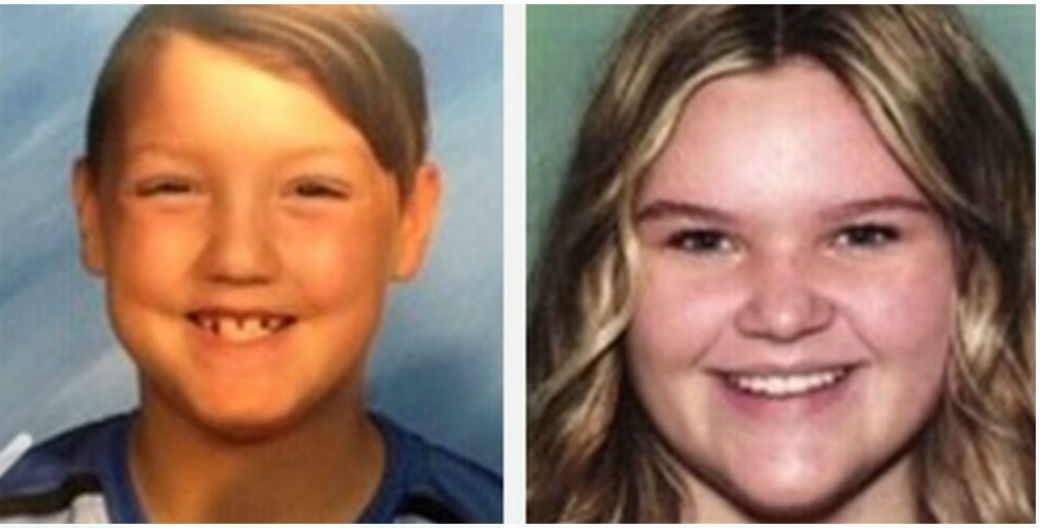 Chad's wife Tammy Daybell died in October 2019, just weeks before Chad married Lori Vallow. When police and the FBI served a search warrant at Daybell's home on Tuesday, he and some of his young-adult children were at the home. On Wednesday, a Fox 13 reporter said on Twitter that the home had been turned back over to the family, and shared a photo of Daybell's relatives moving furniture onto a truck.
You can see family moving furniture out of Chad Daybell's home. Police turned the home over to them not long ago. @fox13 pic.twitter.com/TdCmAuhRRz

— Lauren Steinbrecher (@LaurenSnews) June 10, 2020
Matthew Price told KNXV-TV that he has lived across the street from Chad Daybell for many years, and watched investigators digging in Daybell's backyard on Tuesday in what appeared to be a targeted search. He said he remembered seeing unusual behavior in the same section of the yard on multiple occasions during the last several months.
"We noticed they were having a few bonfires that were kind of out of the ordinary," Price said. "They had a big bonfire last fall, and they had two or three big bonfires this spring."
Authorities have revealed very little about the investigation, and have not publicly confirmed the identity of the remains found at Daybell's residence. It is not known what prompted the search of the property, nine months after the children were last seen alive.
Price, the neighbor, reportedly said that he saw Chad and Tammy Daybell a week before Tammy's sudden death in October. He told KNVV-TV that the couple came to his home to buy pumpkins.
"He was strange, he was different," Price told the news station.
"He didn't talk a lot, didn't make eye contact with us very much. Normally he would."
At a video conference court hearing on Wednesday, Madison County Prosecutor Rob Wood successfully argued that Daybell be held on $1 million bail, alleging that "the concealment of one of the bodies is particularly egregious."
READ MORE:
SEE IT: Video shows investigators at 'doomsday' husband Chad Daybell's home; K9 dogs search yard [REPORT]
'Tylee and JJ needed to die': 'Cult Mom' Lori Vallow believed her children were zombies, relative says [Report]
'Red flag' missed? Police share new details about Tammy Daybell's death, 'paintball gun' attack days before
Idaho judge SLASHES Lori Vallow's bail as children remain missing; will 'Doomsday' mom walk out of jail today?
Chad Daybell made 'significant' increase to wife's life insurance policy DAYS before her sudden death; son says dad has 'done some bad things': Report 
'Lori what the $#!# happened': Text messages show 'cult' mom Lori Vallow refusing to answer questions about husband Charles Vallow's death; leaves his sons in the dark for DAYS
Missing Tylee Ryan's aunt says Lori Vallow waited WEEKS to inform relatives of Joseph Ryan's sudden death
'Cult' mom Lori Vallow didn't attend husband's funeral; son says he doesn't believe story about Charles Vallow's death and fears for his own safety
Click here to read all of CrimeOnline's coverage of the Vallow case. 
For the latest true crime and justice news, subscribe to the 'Crime Stories with Nancy Grace' podcast.