The man accused of driving around barriers on a closed highway during a George Floyd protest and slamming into two activists — killing one and critically injuring the other — entered not guilty pleas in a Seattle court on Wednesday, the Seattle Times reported.
Dawit Kelete, 27, has been charged with vehicular homicide, vehicular assault, and reckless driving in the July 4 incident in which he allegedly drove down an off-ramp to get onto Interstate 5 in downtown Seattle, weaved around barriers, and hit Summer Taylor, 24, and Diaz Love, 32, at "freeway speeds," tossing both several yards into the air, as CrimeOnline previously reported.
Taylor died hours after the incident; Love, who was livestreaming the protest when the two were hit, is still hospitalized and is listed in satisfactory condition, the Times said.
Doomsday, death & deception: Nancy Grace investigates "Cult Mom" Lori Vallow. Inside sources reveal brand new bombshell information. Click here to watch.
Before Kelete was brought into the courtroom, his attorney and an attorney representing Taylor's family and Love argued over a motion to disallow cameras in the courtroom.
Defense attorney Francisco Duarte argued against the cameras, saying rumors that "this was an intentional act" were misinformation and that his client is a Black Lives Matter supporter.
Karen Koehler, attorney for the victims, argued that the public interest was served by allowing video.
"This collision occurred on a public highway. Two victims were thrown in the air like rag dolls," said Koehler, noting that videos of the collision have been widely seen. "We don't know what the motivation was of the defendant."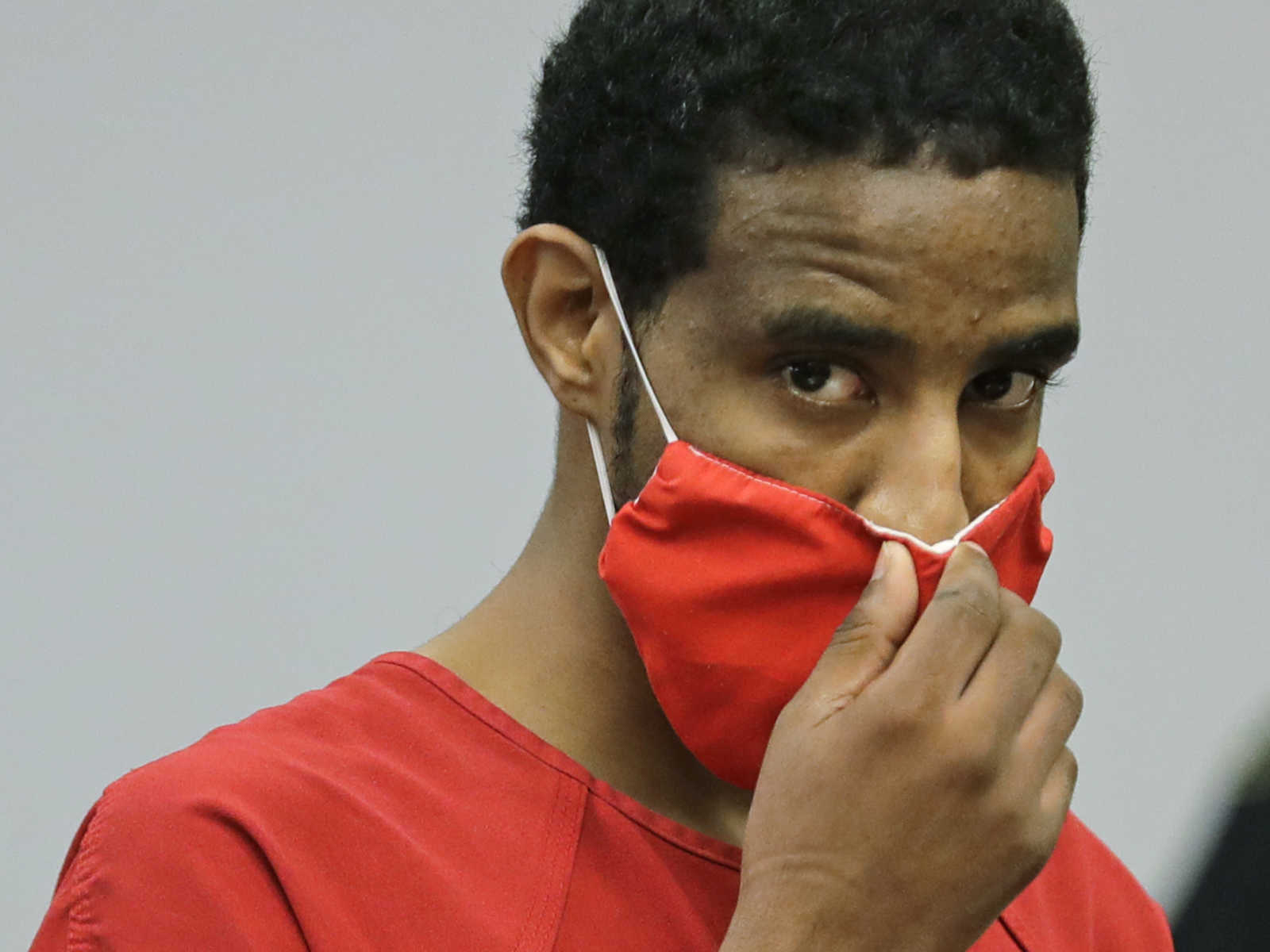 Prosecutors didn't take a position on the motion, and King County Superior Court Chief Criminal Judge Patrick Oishi ultimately agreed with Koehler.
Love's video showed a handful of protesters on the closed interstate, dancing and chatting. About 15 seconds before the abrupt end of the video, shouts of "Car!" are heard, followed by screams, screeching tires, and the horrifying sound of an impact.
Another video showed the car speeding around barriers and cars then accelerating toward the small group of protesters, throwing Taylor and Love into the air as he struck them. Kelete's white Jaguar sped away and was stopped about a mile away by protesters who followed him and kept him in place until troopers arrived.
WARNING: GRAPHIC VIDEO WITH STRONG LANGUAGE
BLM Protesters Hit By Car On I-5 In Downtown Seattlehttps://t.co/YFUUq5ke2Y pic.twitter.com/mlwLGhfdXL

— Hoodsite (@hoodsite2) July 4, 2020
After the incident, the Washington State Patrol decided that it would no longer allow protesters onto the interstate and would arrest any that tried.
Kelete is being held on a $1.2 million bond. Should he bond out, he has been ordered not to leave the state without the court's permission, not to drive without a valid license and interlock device to determine if he has been drinking, to use no non-prescribed drugs, and not to possess firearms.
According to the charges against him, Kelete said that he was withdrawing from Percocet and had an "untreated addiction," according to the Times. Accident investigators found "several implements commonly used to smoke illegal substances" and a substance "that appears similar to crystal methamphetamine" when they searched the car.
Toxicology tests are pending, the charges said. The Washington State Patrol said that Kelete had not been drinking and did not appear to be under the influence when he was arrested.
Seattle has been the site of multiple protests since the killing of George Floyd by Minneapolis police officers in May, sparking protests against police brutality and unqualified immunity across the country. Last week, Seattle police broke up the "Capital Hill Organized Protest" (CHOP) zone, where protesters had occupied several blocks near the state capitol for several weeks. After four shootings over 10 days left two people dead, authorities ended the occupation.
For the latest true crime and justice news, subscribe to the 'Crime Stories with Nancy Grace' podcast:
Join Nancy Grace for her new online video series designed to help you protect what you love most – your children.
[Featured image: A photo of Summer Taylor sits among flowers at the King County Correctional Facility. (AP Photo/Elaine Thompson)]