The father of a man accused of killing three people on a fishing trip was arrested over the weekend, along with several others, after Florida police carried out a search warrant at a property in Frostproof.
Fox 53 reports that the Polk County sheriff's Office served search warrants at the Frostproof compound where suspect Tony "T.J." Wiggins lived with his girlfriend, Mary Whittemore, and his brother Robert Wiggins. All three suspects are behind bars in connection with the deaths of three men who were murdered while at a secluded Polk County lake.
Tony Wiggins Sr., 58, who owns the compound, allegedly hadn't taken care of the septic tank, and "visible feces" was found on the ground by a small hole, which violates environmental laws. Wiggins Sr. reportedly acknowledged that the septic tank was illegal, but told authorities he couldn't afford to get it updated.
Sheriff Grady Judd previously said that Wiggins Jr., his brother, and Whittemore had been living "off the grid" at the compound with no running water, according to The Ledger.
Doomsday death & deception: Nancy Grace investigates "Cult Mom" Lori Vallow. Inside sources reveal brand new bombshell information. Click here to watch.
Authorities also found the property scattered with junk, debris, old vehicles, appliances, and tires. Wiggins Sr. reportedly claimed most of the junk was brought to the property because he planned to sell it. Authorities, however, said that the trash was so excessive that swarms of flies and mosquitos were all over the property.
Four associates of accused triple murderer Tony "TJ" Wiggins Jr. arrested at compound where he lived, charged with environmental crimes.
Story from @kberkowitzthel1: https://t.co/XTyCayjS20

— Gary White (@garywhite13) July 26, 2020
"The property where these suspects live looks like a landfill and has raw sewage all over the ground," Sheriff Grady Judd said. "It's not only not fit for humans, I wouldn't even let a dog live there."
Wiggins Sr. and three others, including Robert Keene, 42, Nydia Liboy, 54, and Chyanne Eccleston, 19, were arrested. All four lived on the property Judd said, and all four now face numerous charges, including:
Operating an unpermitted landfill
Improperly built or maintained septic tanks
Unpermitted waste tire storage
Causing conditions that can breed flies, mosquitoes or other arthropods capable of transmitting diseases, directly or indirectly to humans
Illegal use of dairy cases
Murder suspect Wiggins Jr. and his brother will also face environmental crime charges.
Fishing Trip Massacre
As CrimeOnline previously reported, Damion Tillman, 23, Keven Springfield, 30, and Brandon Rollins, 27, were brutally beaten and shot to death at around 10 p.m. Friday night at a secluded Frostproof, Florida, lake, in Polk County.
On Wednesday, the Polk County Sheriff's Office announced the arrests of Wiggins Jr., 26, Whittemore, 27, and Robert Wiggins, 21, in connection with the case.
According to Polk County Sheriff Grady Judd, Tony Wiggins, the one that "did the most damage," has been in the criminal system since age 12. He has 230 felony charges against him and was out on bail when the murders occurred.
Wilkins is reportedly so well-known in the community for his criminal activities and violence that calls poured into a police tip line; callers told authorities to look into him, even though they had no previous knowledge that he may have been involved in the incident.
"He's a thug," the sheriff said. "He's a criminal. He's pure evil in the flesh. He's wild, and he's out of control."
"This is a guy who can hurt you just because it's the right thing for him to do in the moment at that time with his three brain cells."
The incident started on Friday after the suspects spotted Damian Tillman inside a Dollar General store earlier in the evening. Polk County Sheriff Grady Judd explained during a press conference on Wednesday that Tony Wiggins was waiting in line for the cashier when he saw Tillman also waiting in line.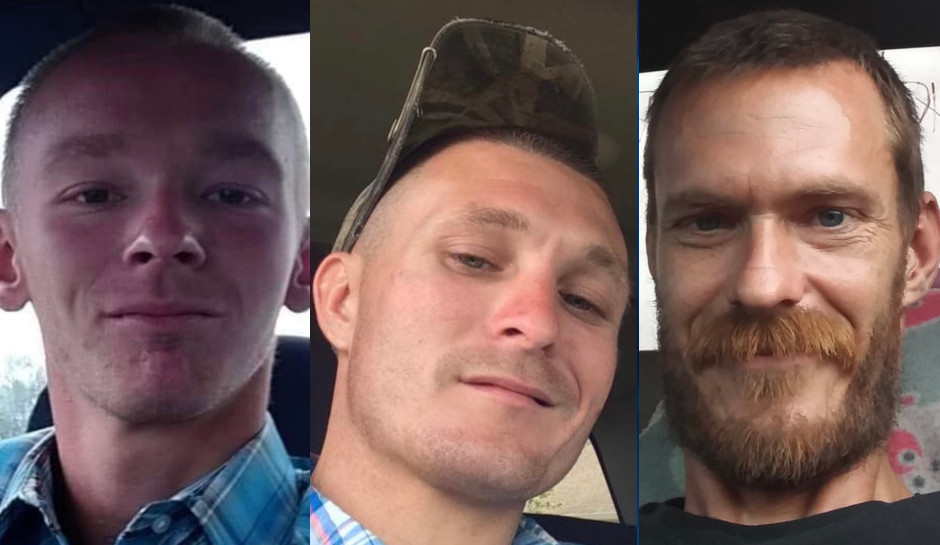 Tony Wiggins allegedly overheard Tillman tell the store cashier he was on his way to go fishing. Tony Wiggins then told his accomplices to drive to the secluded, nearby lake off of US98.
"It's way out in the country, a little clay road," Judd said. "It's used as ingress and egress for cow pastures, orange groves, and Lake Streety. It's a road to no place, three miles long."
As the suspects arrived at the scene, they saw two trucks parked side by side. The victims had their windows open talking to each other while still in their trucks. Tillman sat in one truck while Springfield and Rollins sat in the other.
Tony Wiggins, according to Judd, immediately got out of his vehicle, walked toward the trucks, and asked where Springfield was.
Tony Wiggins then spotted Springfield in one of the trucks, ran toward him with a gun, and asked, "Where's my truck?"
"You sold the engine out of my truck," Tony Wiggins shouted, according to Judd.
Springfield reportedly told Wiggins he didn't know anything about his truck but it didn't matter. Wiggins shot both Springfield and Rollins. Judd said at least nine rounds were fired.
"Then he turns on Damian," Judd said. "[He] beings to shoot Damian, who's got his door open in his truck, several times."
Afterward, the suspects went to McDonald's and ordered double cheeseburgers and McChicken sandwiches.
Judd said during a press conference on Wednesday that he hopes for the death penalty for Wiggins, a man he has no interest in trying to rehabilitate.
"I'm sure somebody thinks he outta have counseling, and pretrial release. Our goal, and we pray that the state attorney can seek the death penalty, he needs to receive a fair trail … then be executed."
Although the other two suspects did not actively participate in the shooting, they did nothing to stop it, then took great measures to cover for Tony Wiggins, Judd said.
Tony Wiggins is charged with three counts of first-degree murder, possession of a firearm by a convicted felon, tampering with evidence, and possession of ammunition by a convicted felon.
Robert Wiggins is charged with tampering with evidence, accessory after the fact of a capital felony. Whittemore is charged with accessory after the fact of a capital felony.
Check back for updates.
For the latest true crime and justice news, subscribe to the 'Crime Stories with Nancy Grace' podcast. Here is our latest episode. 
Join Nancy Grace for her new online video series designed to help you protect what you love most – your children.
[Feature Photo: Tony Wiggins Sr. and Jr./Police Handout]