A New Jersey federal judge says her son died while trying to protect his father from bullets delivered by a crazed gunman who opened fire at their home last month
Good Morning America reports that a suspect dressed as a FedEx driver opened fire at the New Jersey home of federal Judge Esther Salas on July 19. The shooting happened a day after her son, Daniel Anderl, turned 20. Salas, her son, and her husband, Mark Anderl, were in the home with some friends at the time of the incident, following a celebration of Daniel's birthday.
While Daniel passed away from his injuries, his father was critically injured and has undergone several surgeries. Salas, who was in the basement of her home at the time, was uninjured.
In an emotional video, Salas opened up for the first time since the shooting and described the gruesome incident.
"I heard the sound of bullets and someone screaming 'no," Salas said. "Daniel being Daniel, protecting his father, took the first bullet to his chest."
"The monster then turned his attention to my husband and began to shoot at my husband, one shot after another. Mark was shot three times: one bullet entered his right chest, the other his left abdomen, and the last one in the right forearm."
Doomsday death & deception: Nancy Grace investigates "Cult Mom" Lori Vallow. Inside sources reveal brand new bombshell information. Click here to watch.
Federal judge Esther Salas makes public plea after son's murder, speaking out for the first time in an emotional video. @tomllamasABC has the story. https://t.co/12GiK071wX pic.twitter.com/1sxdZced3Q

— Good Morning America (@GMA) August 3, 2020
Lawyer Roy Den Hollander, 72, the suspect, according to police, was likely intending to shoot and kill Salas, who had previously presided over one of his cases. The following day, Hollander took his own life. Police found him in Rockland, New York, with a gunshot wound to his head.
The New York Times reports that Hollander, a self-described "anti-feminist" misogynistic attorney, had a list of over a dozen possible targets. Salas was on the list, along with at least three other female judges. Hollander had reportedly compiled a collection of information on Salas and her family, including the church they attended and their home address.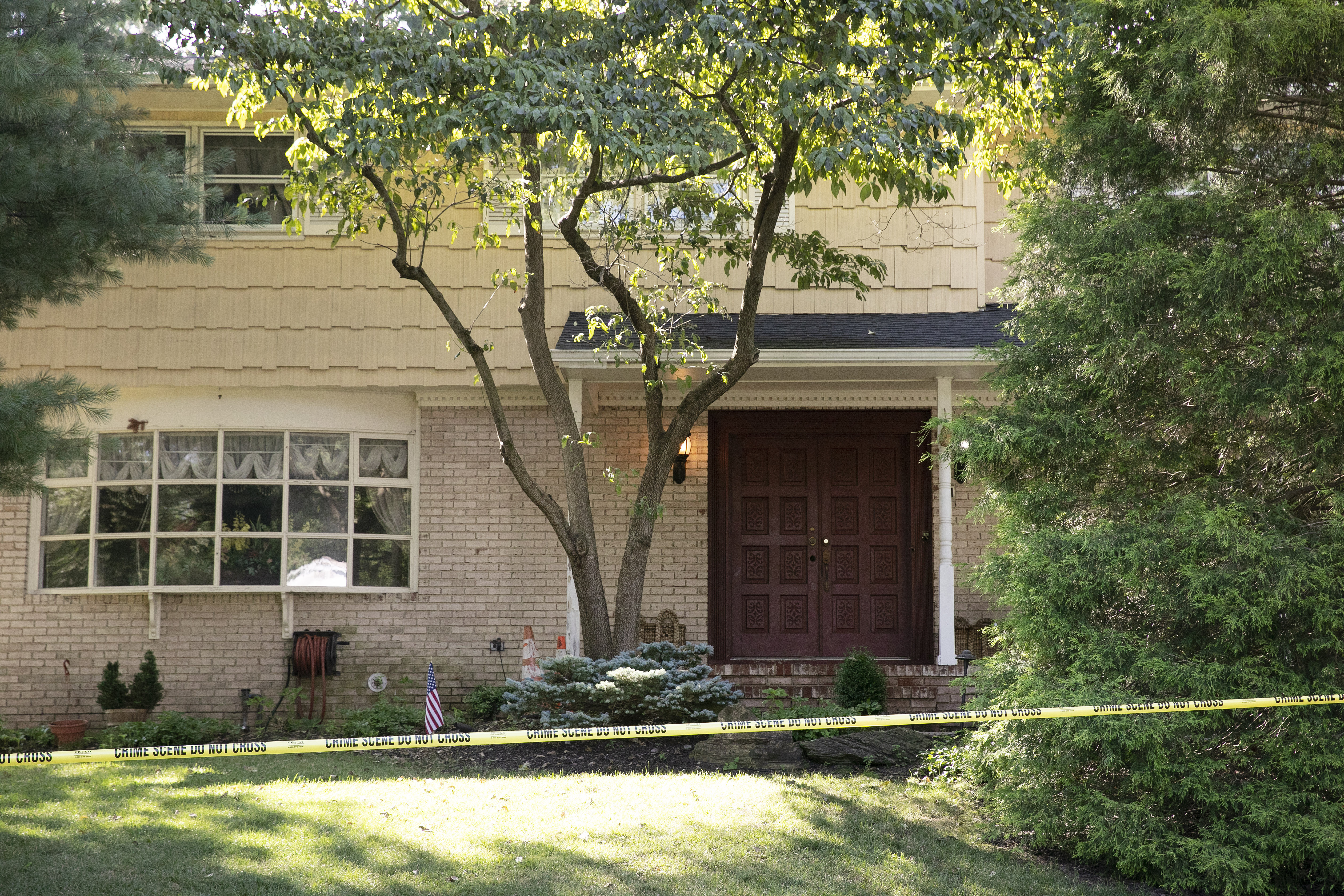 "He felt like women who controlled the legal system were able to grant greater leniency and rights upon women. He had this whole warped belief about what was true," Lecia Brooks, the chief of staff for the Southern Poverty Law Center, told ABC News.
Hollander may have been upset at Salas for failing to move fast enough on one of his lawsuits which challenged the legality of the male-only draft.
Prior to the shooting, according to investigators, Hollander traveled to California to kill his rival, Marc Angelucci, a men's rights lawyer. Hollander allegedly shot Angelucci at his doorstep. Angelucci passed away from his injuries.
"We know that our job requires us to make tough calls, and sometimes those calls can leave people angry and upset," Salas said. "That comes with the territory and we accept that.
"But what we cannot accept is when we are forced to live in fear for our lives because personal information, like our home addresses, can be easily obtained by anyone seeking to do us or our families harm."
Salas is now calling for a national spotlight on how to protect the privacy of federal judges.
"My family has experienced a pain that no one should ever have to endure. And I am here asking everyone to help me ensure that no one ever has to experience this kind of pain."
Daniel was scheduled to start his junior year of college at Catholic University, according to Salas. Shortly before the shooting, he told his mother he loved talking to her.
No words, just tears & anger. Yesterday the 20 year old son of US District Court of NJ Judge Esther Salas & husband Mark Anderl was murdered when he & his father answered the door to someone dressed in a FedEx uniform. Mr. Anderl was also shot, but recovering. RIP Daniel Anderl. pic.twitter.com/zUtVlCeSCO

— Representative Joy Garratt, NM HD29 (@joyousgarratt) July 20, 2020
"Daniel and I went downstairs to the basement and we were chatting, as we always do. And Daniel said, 'Mom, let's keep talking, I love talking to you, Mom.' It was at that exact moment that the doorbell rang, and Daniel looked at me and said, 'Who is that?'"
Check back for updates.
Read all of our Salas coverage HERE
For the latest true crime and justice news, subscribe to the 'Crime Stories with Nancy Grace' podcast. Here is our latest episode. 
Join Nancy Grace for her new online video series designed to help you protect what you love most – your children.
[Feature Photo: Esther Salas via Rutgers University]