On Thursday, the University of Utah agreed to pay the parents of the 21-year-old track star student, Lauren McCluskey, who died on campus in 2018 at the hands of a man she dated briefly.
McCluskey's parents and the University of Utah President Ruth Watkins announced the settlement during a joint statement on the second anniversary of McCluskey's death, who contacted police over 20 times before she was murdered.
The New York Times reports that an independent review commissioned by the university indicated that McCluskey's death was preventable and that campus police missed numerous chances to protect her.
"We failed Lauren and her family," Watkins said. "If these employees had more complete training and protocols to guide their responses, the university believes they would have been better equipped to protect Lauren."
The McCluskey family said that all of the settlement money will go to the Lauren McCluskey foundation. The school will pay $13.5 million, of which $3 million will go directly to the foundation from the school.
"This settlement is important for many reasons," Jill McCluskey said. "It addresses how Lauren died, but it also honors how she lived."
Doomsday death & deception: Nancy Grace investigates "Cult Mom" Lori Vallow. Inside sources reveal brand new bombshell information. Click here to watch.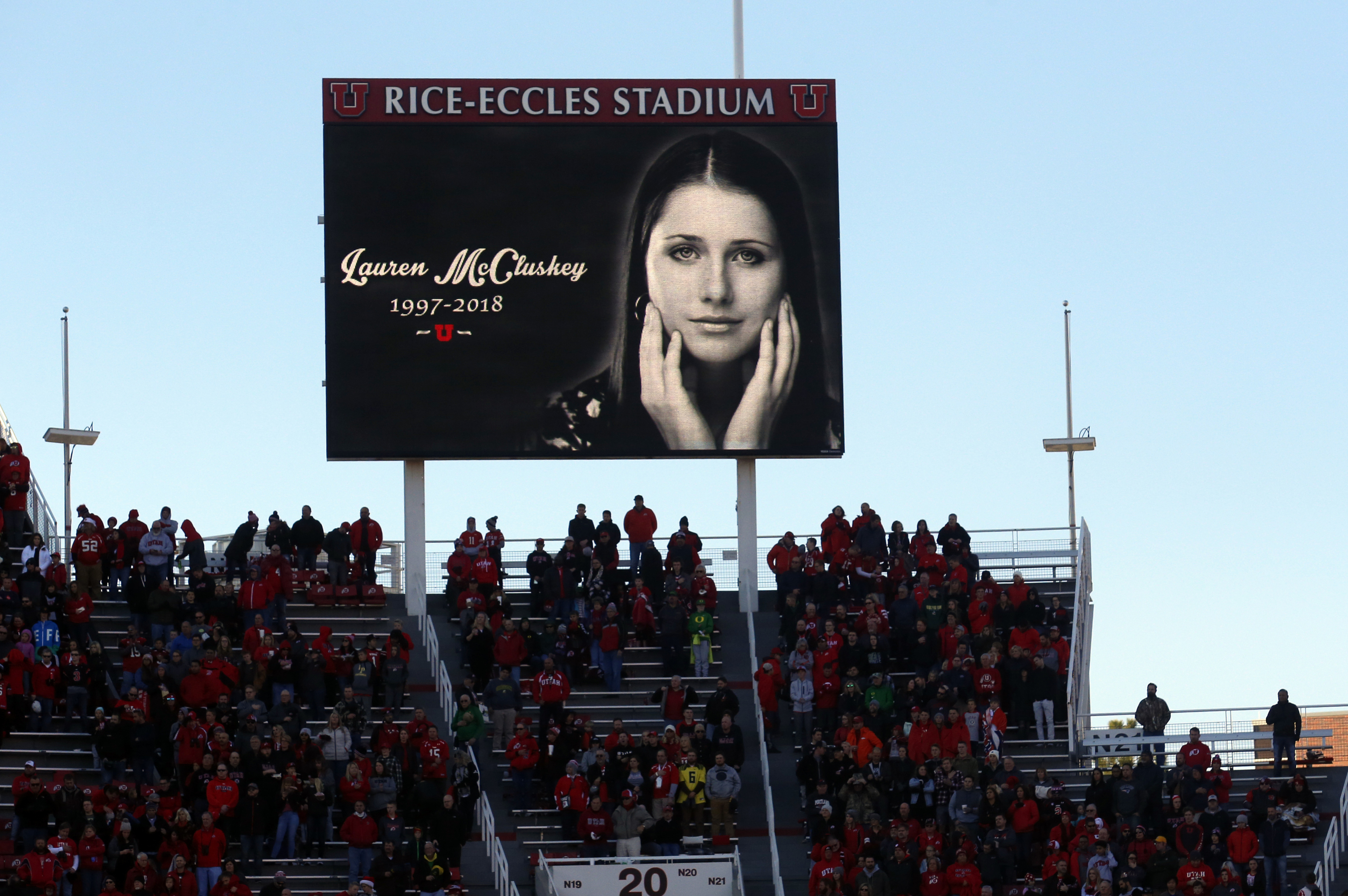 The Murder of Lauren McCluskey
As CrimeOnline previously reported, before Lauren McCluskey died, she had broken up with a man she'd been dating, Melvin Rowland, 37, after she learned he lied to her about numerous things. On October 13, she called 911 and explained she was being blackmailed.
"Hi, I've been blackmailed, um, for money," Lauren said in a follow-up call to 911 call concerning Rowland. "I was just concerned because I wasn't sure how long they were going to take to file an arrest."
According to University Police Chief Dale Brophy, McCluskey ended her brief relationship with Rowland after she found out he served nine years in prison on sex-related offenses, then lied to her about his name and age.
Shortly after McCluskey ended the month-long relationship, Rowland began sending her emails, trying to lure her to different locations in an attempt to extort money for her in exchange for "compromising photos of the pair," which he threatened to post online, according to police.
He also lurked around the college campus Lauren attended, although he was not a student there himself. McCluskey ended up wiring Rowland $1,000 to keep the photos private, according to Brody, but it did little to deter Rowland.
Less a month later, he fatally shot her. Their story, however, began in September.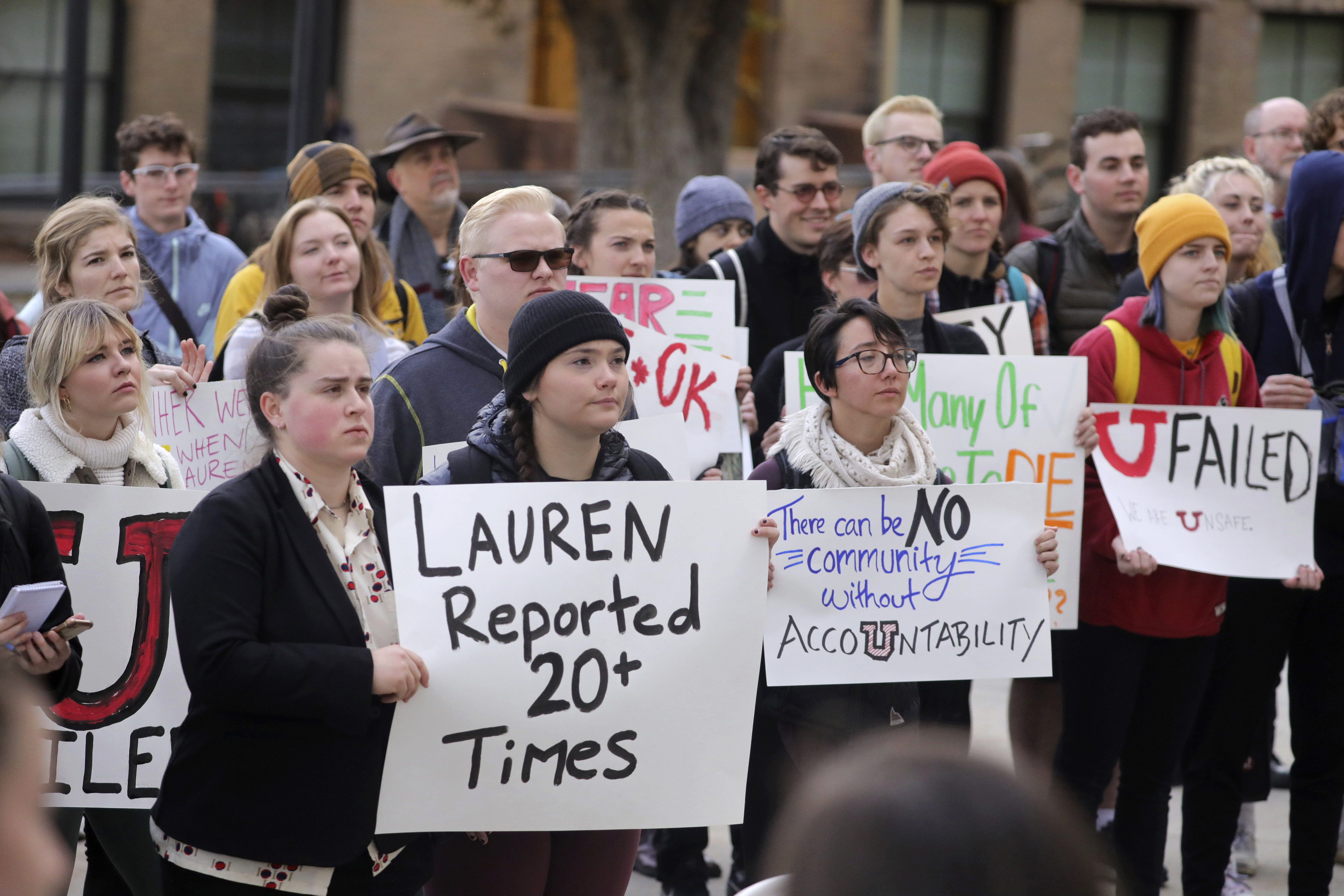 Lauren met Rowland on September 2, at a local bar where he worked as a bouncer. Within days after meeting, the pair started dating and Rowland began visiting McCluskey frequently on campus. He apparently became friends with other people at the college once he started hanging out on campus with McCluskey.
By October 9, McCluskey learned that Rowland was not who he said he was.
After learning of his true identity and his past, which included felony convictions for attempted forcible sexual abuse and enticing a minor, McCluskey invited Rowland to her dorm room and informed him she wanted to end their relationship. She allowed him to spend the night and borrow her car so he could run errands.
When Rowland didn't return the car the next day, the victim's mother, Jill McCluskey, contacted police and asked for assistance in locating the vehicle. By 5 p.m., Rowland dropped the car off at the Rice-Eccles Stadium.
For several weeks before her death, Lauren McCluskey complained to police numerous times about Rowland.
For instance, on October 12, McCluskey filed a report with campus police after reportedly receiving text messages that Rowland was dead. Lauren told police she thought Rowland's friends sent the messages, as Rowland was still posting on social media, despite it being a violation of probation to have social media accounts.
On October 13, McCluskey contacted police again, stating that she received messages demanding that she pay $1,000 in exchange for the privacy of intimate photos taken while the pair dated, according to police records. Lauren wired the money to an account after someone sent text messages threatening to post the photos online.
On October 19, McCluskey again contacted police again after receiving another text message. An officer followed up with her regarding the extortion investigation, but it's unclear whether a warrant was issued. In the meantime, campus surveillance footage showed Rowland prowling around the college campus from October 19 through October 22.
"Last Saturday I reported," Lauren McCluskey said to a Salt Lake City police dispatcher, "and I haven't gotten an update."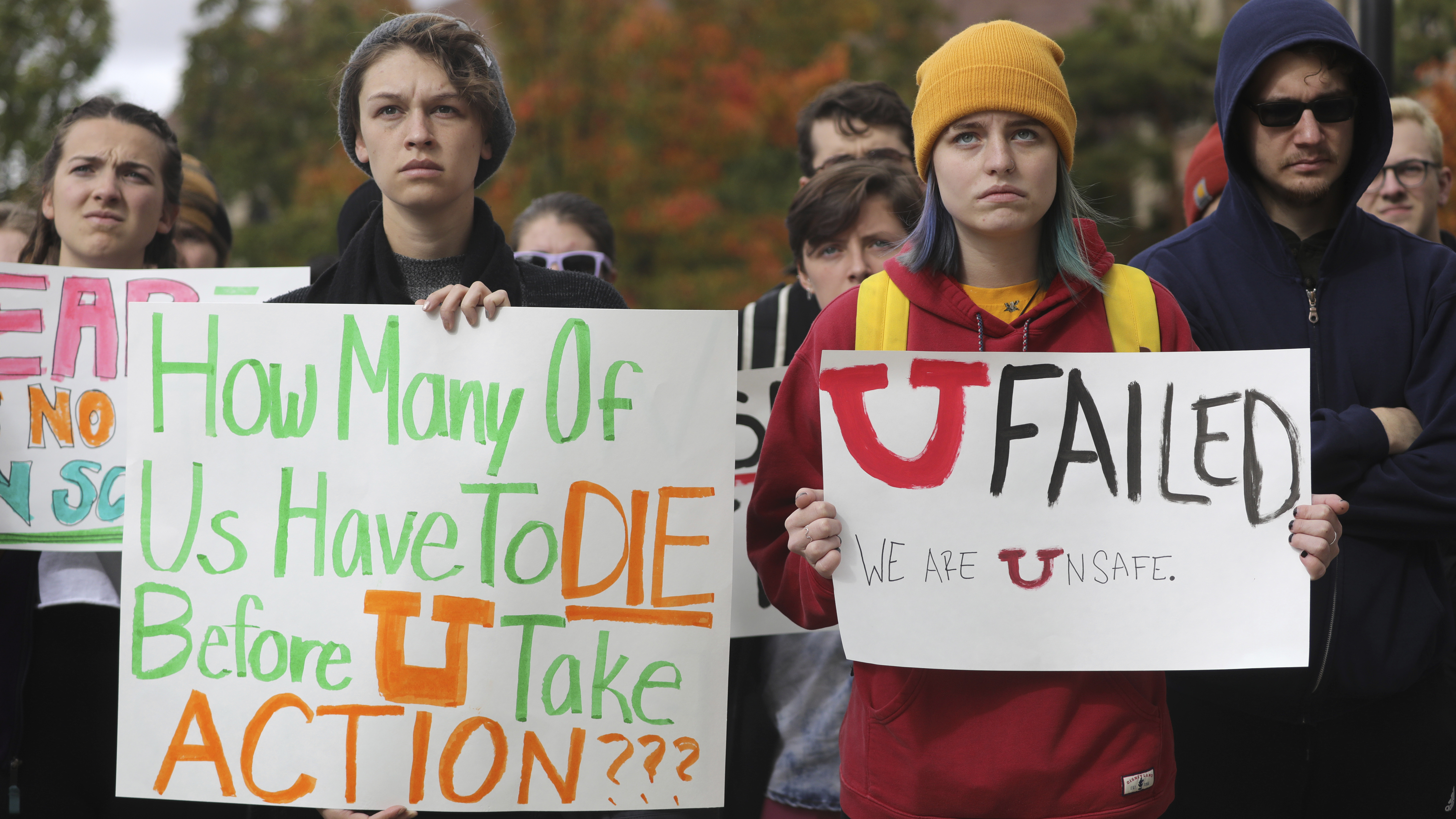 University police pulled Rowland's criminal records but did not determine at the time that he was out on parole. A parole officer spoke with Rowland, but since the responding University officers had not contacted the parole agency, the parole officer had no idea that Rowland had violated parole.
On October 22 at around 10:39 a.m., Lauren contacted police and said she received a text from someone claiming to be Deputy Chief Rick McLenon and asking her to go to the police station. Authorities think Rowland sent the text in an attempt to lure Lauren out of her dorm.
At around 8:20 p.m. on October 22, Lauren was talking to her mother on the phone as she left a night class. Rowland confronted Lauren in the parking lot by her dorm, grabbed her, and dragged her to a car. In the process, Lauren dropped her cellphone and belongings. Rowland shot her multiple times once he had her inside the car.
The victim's mother, Jill McCluskey, contacted University police on October 22 after she became concerned about her daughter's well-being. Lauren had already told her mother that she broke up with Rowland after learning he spent nearly nine years in prison on convictions of attempted forcible sexual abuse and enticing a minor.
"He lied to her about his name, his age, and his criminal history," Jill McCluskey wrote on Twitter. "She blocked his and his friends' phone numbers and complained to the University of Utah police that she was being harassed."
Jill heard her daughter scream out while on the phone with her Monday evening, then the phone dropped. A few minutes later, a female student picked up Lauren's cellphone and informed Jill that all of her daughter's belongings, including her cellphone, had been thrown on the ground.
"Suddenly, I heard her yell, 'No, no, no!' I thought she might have been in a car accident. That was the last I heard from her," Jill wrote.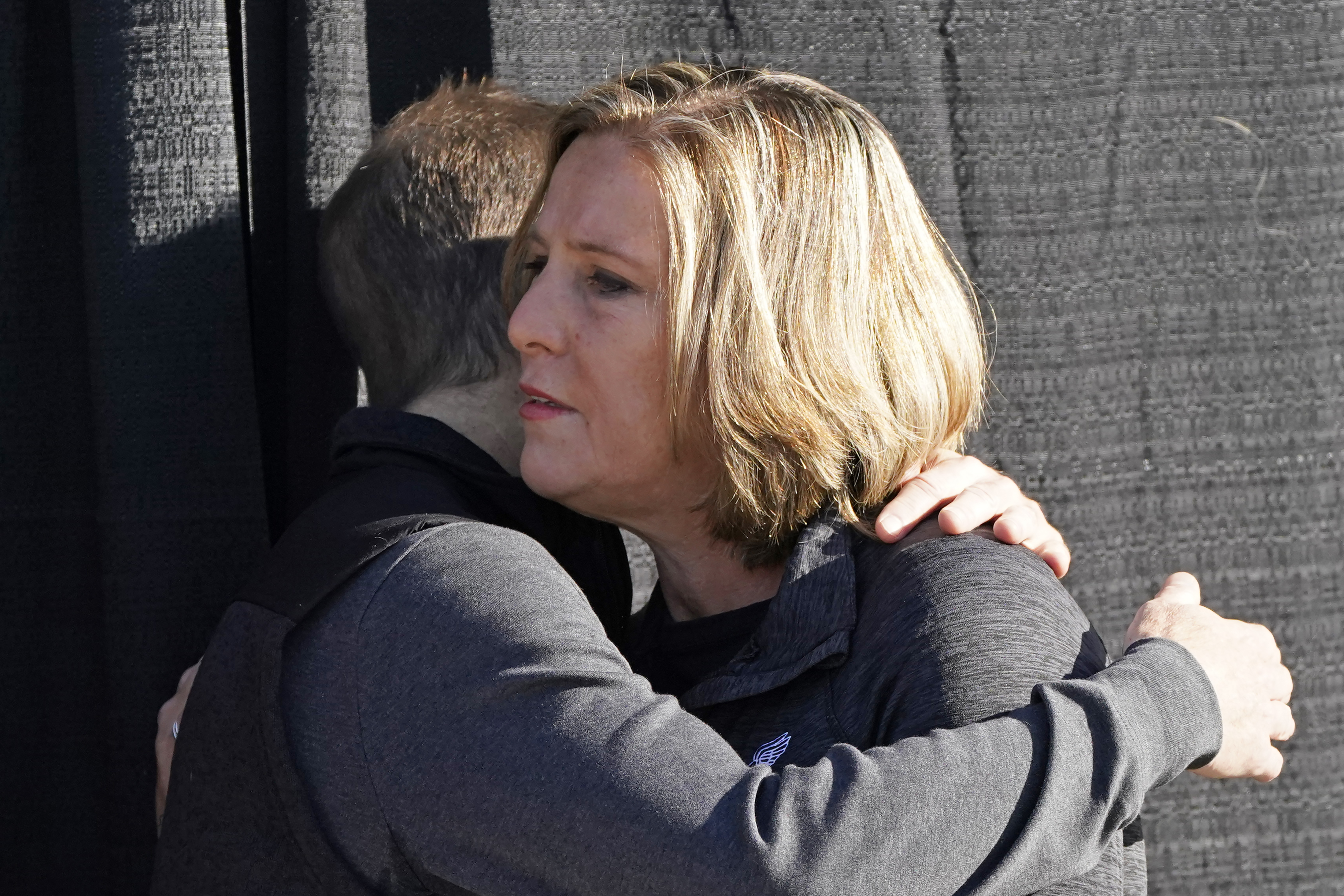 Lauren was found deceased inside the car at around 9 p.m. on October 22, near the Medical Towers dorm on campus.
Authorities attempted to locate Rowland for hours, then at around 1 a.m. on October 23, he was spotted close to 600 South 200 East in Salt Lake City. Officers chased Rowland on foot into a nearby church. The suspect broke into the church and while inside, apparently shot and killed himself, according to police.
Authorities didn't officially open a case against Rowland until Lauren's second call. Her parents indicated her death could not have been prevented had police acted quicker.
"There were numerous opportunities to protect her during the almost two weeks between the time when our daughter began expressing repeated, elevating, and persistent concerns about her situation and the time of her murder," Jill and Matthew McCluskey wrote.
Lauren was a senior at the school, majoring in communications. She was also a standout on the track team and beloved among students and staff at the school.
Join Nancy Grace for her new online video series designed to help you protect what you love most – your children.
[Feature Photo: Lauren McCluskey University of Utah school photo/Lauren McCluskey Foundation]