On Tuesday, NXIVM sex cult leader Keith Raniere, who kept women as sex prisoners for his own benefit, was sentenced to 120 years in prison.
The U.S. Attorney's Office for the Eastern District of New York tweeted on Tuesday that Raniere was convicted of federal sex trafficking, racketeering, and child pornography possession. U.S. District Judge Nicholas Garaufis handed down the sentence.
Acting U.S. Attorney Seth DuCharme said that he hopes the sentence will help bring closure to those affected by Raniere's actions.
"Raniere exploited and abused his victims emotionally, physically and sexually for his personal gratification. It is my hope that today's sentence brings closure to the victims and their families."
Doomsday death & deception: Nancy Grace investigates "Cult Mom" Lori Vallow. Inside sources reveal brand new bombshell information. Click here to watch.
Acting USA Seth D. DuCharme, FAUSA Mark J. Lesko and AUSA Tanya Hajjar after NXIVM founder and leader Keith Raniere was sentenced to 120 years in prison. pic.twitter.com/oOiAKZdcFz

— US Attorney EDNY (@EDNYnews) October 27, 2020
As CrimeOnline previously reported, Raniere presented himself as a self-help guru with an upscale clientele. Meanwhile, he secretly operated a group called D.O.S. — in which female NXIVM members were ordered to have sex with him.
The victims were made to turn over compromising materials about themselves that Raniere used as blackmail and to get sex from them.
Brian Booth, a senior FBI forensic examiner, said during Raniere's trial last year that Raniere sexually abused a 15-year-old girl and took hundreds of pornographic images of her.
Assistant U.S. Attorney Tanya Hajjar alleged that the girl was Raniere's first "sex slave" after he convinced her and three of her sisters to visit upstate New York with him. Upon their arrival, Raniere started raping the victim and forced her to pose naked for photographs, Hajjar said.
Numerous victims have come forward over the past several years to give their accounts and experiences of being in the cult. In 2017, Catherine Oxenberg shared her story about her daughter's involvement.
Oxenberg, known for her role in the television show "Dynasty," said her daughter, India, was a member of the cult Oxenberg admitted it made her sick when she found out her daughter was involved in the group and she grew more concerned as she watched India rapidly drop weight to the point she looked emaciated.
"I felt sick to my stomach."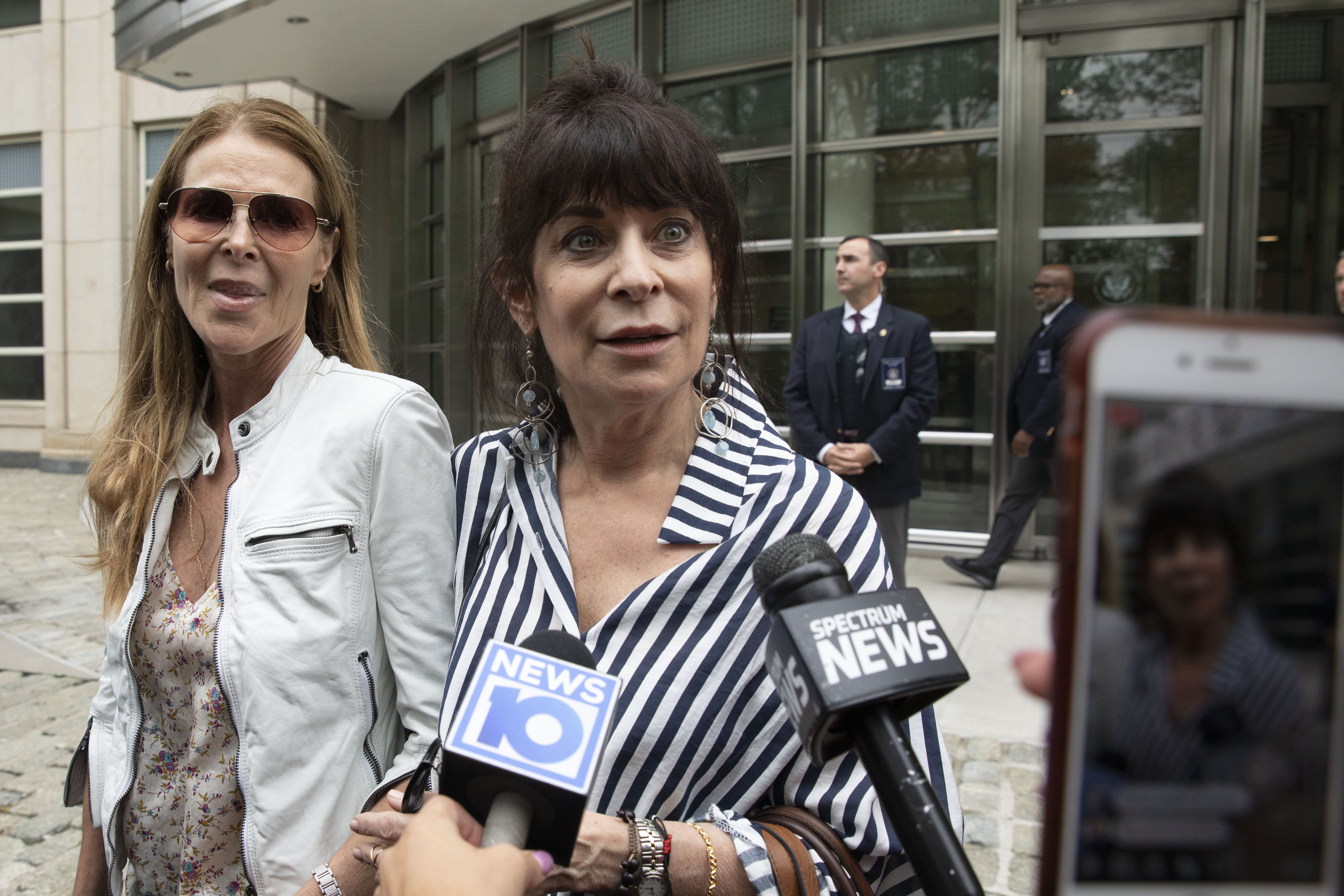 "Coercion is not voluntary. Extortion is not voluntary. Blackmail is not voluntary," Oxemberg said, according to Page Six. "I'm desperate to save my daughter. I want to help the other young women. I am desperately hoping the authorities take notice and investigate."
A former spokesman for the group and investigative reporter, Frank Parlato, said in 2017 that he was fired after caught rifling through the organization's financial records. He claimed that the group, on the surface, seems to be a positive women's empowerment club that could help sway election votes, among other things.
He added, however, that women are taken by surprise and branded without anesthesia.
"You are told you are going to get a tiny tattoo and you end up being pinned down, no anesthesia, while a doctor takes a hot iron and slowly brands you with about 50 to 100 strokes of this two inch by two inch brand. It looks like a symbol but it is actually Raniere's initials – KR and the actress's."
Parlato also said that once women are members, they are forced to take on traumatizing tasks and follow a strict diet. One woman allegedly claimed she had to seduce a convicted child molester.
"The worrying part of all this is that there are still women captured in this cult maintaining 500 to 800 calories a day diets, sleep-deprived, brainwashed and with the leader of the cult holding blackmail-worthy material in his possession which he has threatened to release if they leave the cult," Parlato said.
Meanwhile, Raniere maintains his innocence. During a jailhouse interview with "Dateline NBC" that aired Friday, he implied that the justice system is broken.
"This is a horrible tragedy with many, many people being hurt," he said. "There is a horrible injustice here. And whether you think I'm the devil or not, the justice process has to be examined."
For the latest true crime and justice news, subscribe to the 'Crime Stories with Nancy Grace' podcast. Here is a related episode.
Join Nancy Grace for her new online video series designed to help you protect what you love most – your children.
[Feature Photo: Keith Raniere/Government's Exhibit GX-46 presented in U.S. vs. Keith Raniere]