A former Florida cult leader has been found guilty of murder and manslaughter after two young children died while in her care.
First Coast News reports that an Alachua County judge found Anna Young, 79, guilty of murder in connection with the death of Emon Harper (pictured right). She's also been found guilty of manslaughter for the death of Katonya Jackson (pictured left).
Both children were a part of a cult during the 1980s, at the "House of Prayer for All People" horror camp, held at Young's Micanopy home in Florida. Young started the camp in 1983, under the guise that she was helping people who were down on their luck and facing trouble.
On the outside, according to court testimony, Young, known as "Mother Anna," and appeared to be a gentle, religious woman who was praised for helping those in need.
Victims who lived at the camp told a different story.
Emon Harper
Sharon Pough was a resident of the House of Prayer when Emon, who was two or three years old at the time, passed away. Pough saw Emon deceased in a laundry basket before Young order other residents to burn the boy's body, The Gainesville Sun reports.
"When I saw him, I remember there was a big water bug on his forehead. He had a big forehead, and his hair was low," Pough told investigators. "So when I saw that big water bug, I knew he was dead for a bug to be crawling on him like that. And his chest was, like, um, swollen because he was packed in it."
Authorities did an extensive search of Young's property but Emon's body was never found. According to the prosecution, Emon was locked in a closet where he was tortured, beaten, and starved before he died.
Young's daughter, Joy Fluker, turned her mother into police in 2016, after suppressed memories of the horror camp began to surface. Young testified that she remembered the last moments of Emon's life before he died. It's something that she'll likely never forget.
"It was such joy," Fluker said, recalling the day in 1985 when she learned Emon would be joining the camp. "The thought that a baby was going to the property."
Emon's mother was a troubled teen from Chicago looking for refuge for her son, according to court testimony, although the boy's parents didn't live at the camp with him.
After Young's husband died, the torture of Emon began.
"His lips were so crusted over. The crust touched my finger when I was giving him the water," Fluker said. "Sometimes still when I think about it, I can still feel it. And I can still smell him."
Katonya Jackson
Former members of the cult said that Young believed that 2-year-old Katonya had been "possessed" because she was prone to seizures. Fluker said that Katonya, who suffered from epilepsy, was denied medication and was tortured and beaten before her death.
"I remember hearing her screaming in the next room over getting a spanking, and it was intense," Fluker said. "And then all of a sudden, the crying stopped. And then all of a sudden everyone rushed in, and I thought she was dead because they rushed her out and I just saw her limp body."
A death certificate from Shands Hospital in Gainesville indicated that Jackson died from a seizure disorder. Witnesses told investigators that Young took the child's medication away and regularly beat her. The state Medical Examiner's Office ruled Katonya's death as preventable, but at the time, no charges were filed against Young.
John Neal was around six when he lived at the House of Prayer with his little sister, Katonya. Neal recalled that the little girl was tortured until she passed away.
In 2017, shortly after authorities found Young in Cobb County, Georgia, and arrested her, Neal felt comfortable enough to speak freely about the abuse endured while at Young's camp.
"People were brainwashed. Like the Jim Jones thing — if Anna had said 'Drink the Kool-Aid,' we would have drunk the Kool-Aid," Neal told The Gainesville Times.
"She used fear and she used God. Number one, she used God. Everybody was going to burn in hell. The kids had demons in them — that's why they got treated so bad."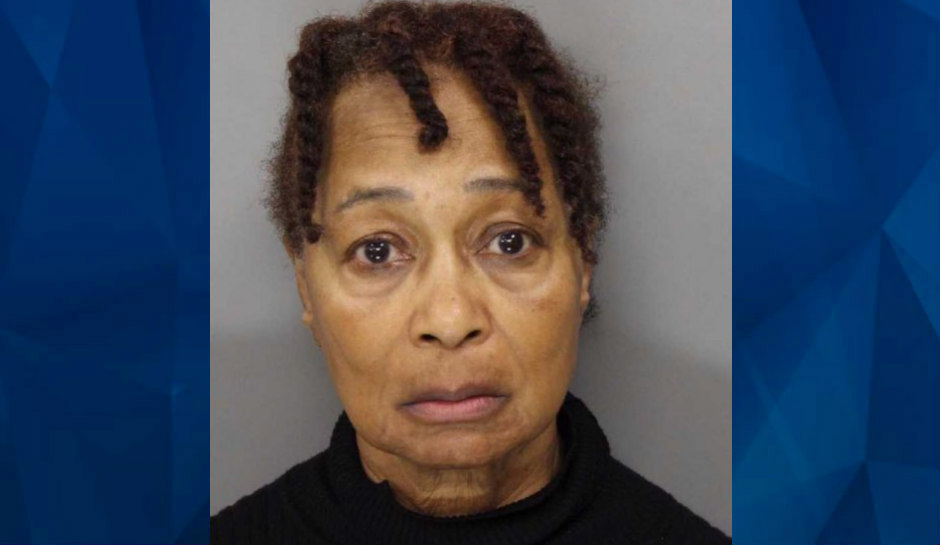 Court records indicate that Neal and Katonya's mother, Lea Vera Jackson, was a struggling, single parent who was introduced to Young through a friend at church.
Lea Vera visited the House of Prayer camp several times before turning her children over to Young. When the group moved to the Micanopy property, Lea Vera moved to the camp to be with her children and live a "life of no need or want."
Lea Vera recalled how the camp was nothing like what Young made it out to be.
"Once you got there you had no contact with your child. You didn't see your child except for maybe during prayer time but other than that, you didn't see them. "If I could have seen a glimpse of what was happening with (Katonya) I just know that God would have given me the strength to get out."
John Neal added that Young would also make his little sister run and if she stopped, they were ordered to hit her with a stick.
"She would make Kay run. Behind the house in Waldo there was a little stick and (Young) would say to make sure she doesn't stop. We would run behind Kay like it was a game and hit her on the butt. We're talking about a 2-year-old baby," Neal said.
"They would have these services and adults would be standing around and Anna Young would have Kay in the middle running in place saying 'Jesus,' 'Jesus,' 'Jesus,' 'Jesus' over and over again. Kay had a demon in her — that was the whole reason for why she treated her like that."
Torture, Abuse, and Other Child Deaths
Young is accused of torturing numerous adults who were part of the camp. In one instance, Young caught a young couple having sex and allegedly ordered the male victim to sever his penis. The man complied and almost died from an infection.
Young is also accused of ordering men to beat other men at the camp. Women and children were ordered to hold the male victims while the other men doled out severe beatings, according to investigators.
"They were willing to take beatings and whippings and starvation and be locked in boxes and eat cow manure because they loved God so much and wanted to be pure and holy," Fluker said.
In 1992, Young allegedly bathed a child named Nikki Nickelson in a mixture of bleach and laundry detergent "to get rid of demons."
The bath caused the child to have severe burns. Young was convicted of child abuse in 2001, in connection with the case, and served around 190 days in jail.
Further, Young is suspected of killing other children, although she has never been charged with their deaths. She is thought to have killed her daughter Catherine during the 1970s while she lived in Chicago.
Court documents indicate that Young may have given Catherine the same punishment she gave Emon. Catherine was reported as missing and has never been found.
"I said the last time I had seen [Moses], he was in a closet," Fluker said. "She [Young] said, 'Oh no, not again.' I said, 'What do you mean not again?' She said, 'You know, that's how your sister died.'"
Great Work by the Cobb County Sheriff's Office Fugitive Unit and United States Southeast Regional Fugitive Task Force on the arrest of a former cult leader and fugitive from justice from Florida! #cobbsheriff🇺🇸 #CobbCounty @cobbcountygovt @cobbpolice1 @mdjonline @CobbNewsNow pic.twitter.com/OscRHhsIBD

— Cobb County Sheriff's Office (@CobbSheriff) December 1, 2017
Sentencing
Young was sentenced to 30 years in prison for the death of Emon and 15 years behind bars for the manslaughter charge. Given her age, she will likely be in prison for the rest of her remaining life.
For the latest true crime and justice news, subscribe to the 'Crime Stories with Nancy Grace' podcast. Here is a related episode. 
Join Nancy Grace for her new online video series designed to help you protect what you love most – your children.
[Feature Photo: Katonya Jackson and Emon Harper/Handout]