A Cherokee County sheriff's captain who said the suspected Georgia spa killer "had a bad day" had a bit of one himself on Wednesday after reporters found his Facebook post blaming China for the coronavirus pandemic.
Capt Jay Baker deleted the April 2, 2020, post after Buzzfeed News contacted him about it, but a screenshot shows t-shirts made in the style of a Corona beer logo that say instead, "Covid 19 IMPORTED VIRUS FROM CHY-NA."
"Love my shirt," Baker wrote. "Get yours while they last."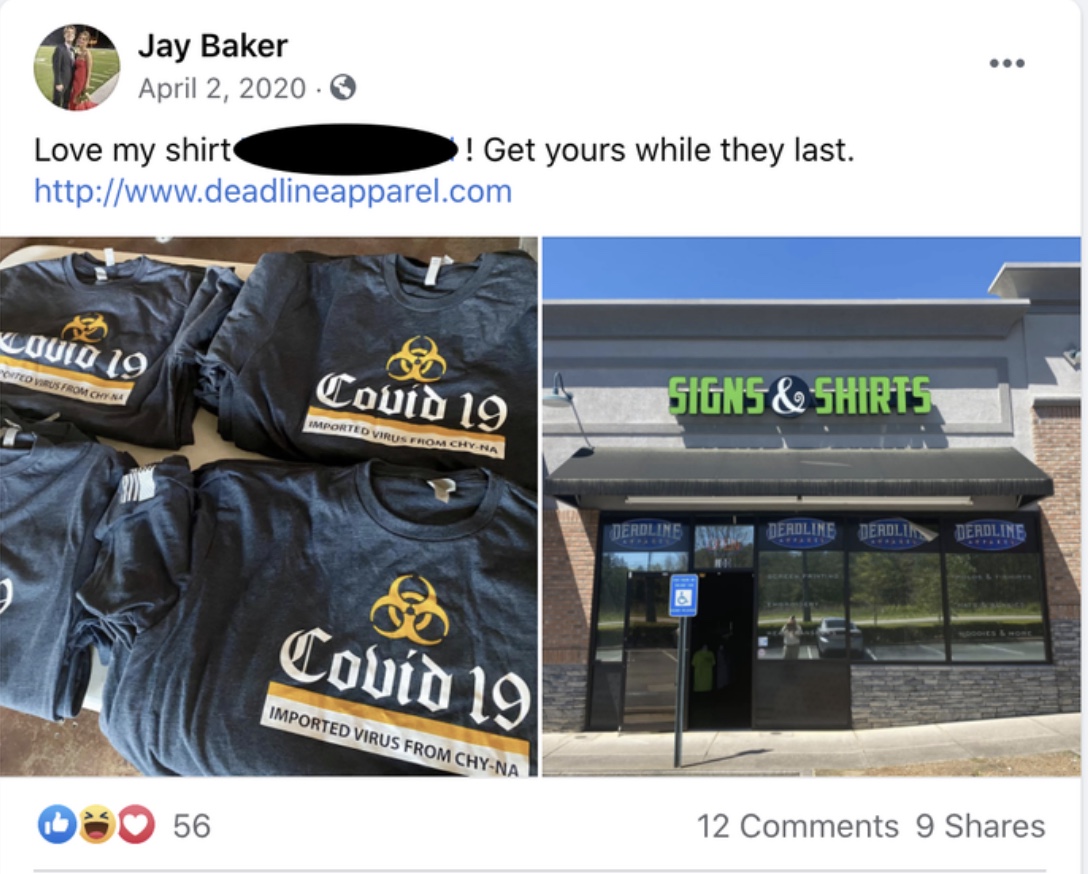 Baker also posted that the shirts were available a few days earlier.
Earlier Wednesday, Baker spoke at a news conference in Atlanta, telling reporters that Robert Aaron Long, the captured suspect in the shootings that left eight people dead — six of them Asian women — in three locations, took responsibility for the shootings and said they weren't racially motivated.
If you're black, you can be executed by police for having a water pistol and they'll say you were "no angel." If you're white, you can murder a bunch of Asian women and they'll say you were having a "bad day" while admitting you've shown no remorse. https://t.co/JofzhGIBoZ

— Steve Silberman (@stevesilberman) March 17, 2021
"He apparently has an issue, what he considers sex addiction and sees these locations as something that allows him to go to these places, and it's a temptation for him that he wanted to eliminate," Baker said.
When I have "a really bad day" I cry and cuddle with my cat. Pretty sure something else is at work here. https://t.co/ZnTDTTlf6c

— Fiddler (@cFidd) March 17, 2021
"He was pretty much fed up and kind of at the end of his rope and yesterday was a really bad day for him," he said. "And this is what he did."
You know how many people have "bad days" and don't shoot and kill Asian women? https://t.co/cJeZAmIsVO

— derecka (@dereckapurnell) March 17, 2021
Baker was roasted on social media, with many posters noting that Long's victims had an even worse day.
For the latest true crime and justice news, subscribe to the 'Crime Stories with Nancy Grace' podcast:
[Featured image: Facebook]