The Colorado man accused of murdering his missing wife Suzanne Morphew appeared in court on Thursday, the day after he was booked on first-degree murder charges.
Barry Morphew made a brief court appearance in Chaffee County Thursday, when he was ordered to remain in custody without bail. On Wednesday, Barry Morphew was arrested on charges of first-degree murder, tampering with evidence, and attempting to influence a public servant.
READ MORE: Barry Morphew charged with murder nearly one year after wife Suzanne Morphew vanished [Court docs]
In a press conference on Wednesday, Chaffee County District Attorney Linda Stanley said that prosecutors are confident in the case against Barry Morphew, though Suzanne Morphew's body has not been found. Stanley also said at the press conference that authorities will not be releasing Morphew's arrest affidavit, and that no further arrests were expected at this time. Neither Stanley or Chaffee County Sheriff John Spezze indicated if investigators know how Suzanne was killed, but court records indicate they believe she died on May 10, 2020; the day she was reported missing.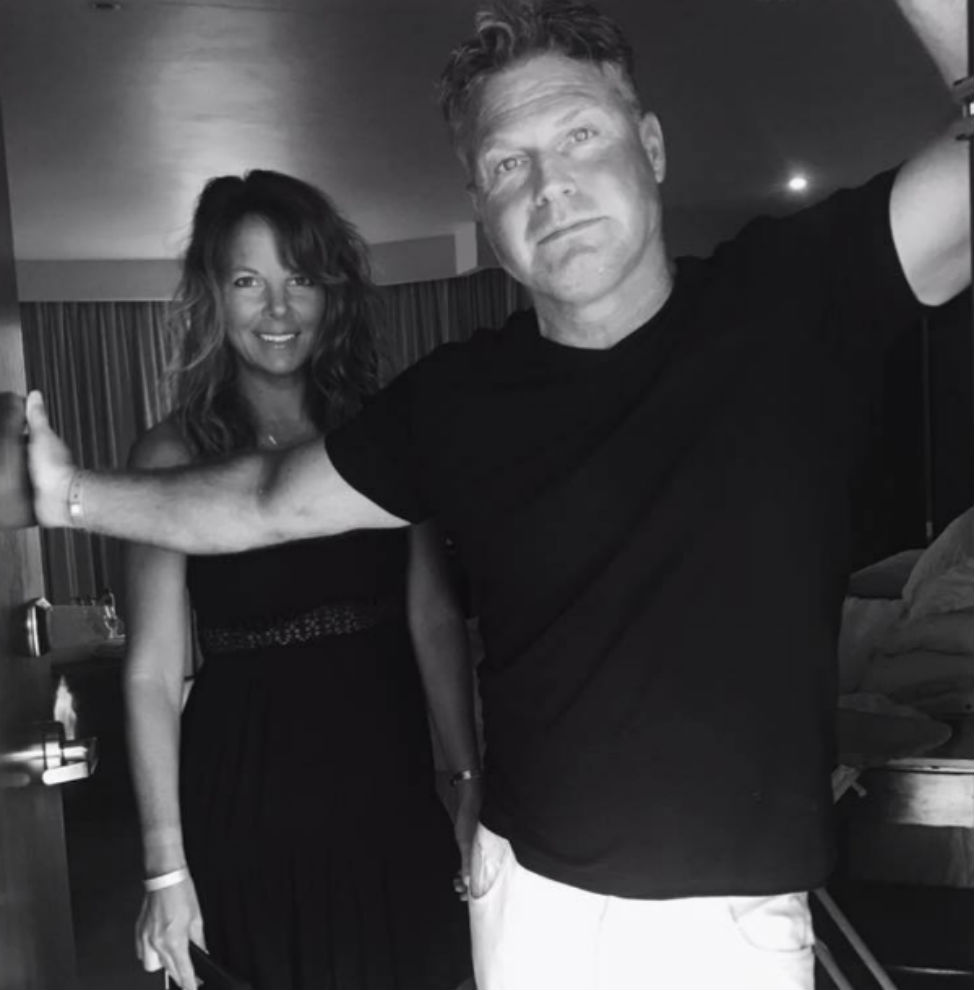 READ MORE: Prosecutor says she's 'confident' in her case against Barry Morphew for murder of wife Suzanne Morphew
On Thursday, the judge allowed reporters in the courtroom, but only one camera. The media was also prohibited from publishing or broadcasting any audio from the proceedings.
Reporters in the courtroom said on Twitter that Suzanne and Barry Morphew's two daughters were present, and appeared to be supportive of their father.
As Barry Morphew exited, "his two daughters were crying," wrote 9News reporter Marc Sallinger on Twitter. Sallinger also said that reporters were prohibited from recording images of Morphew's daughters; a teenager and a young adult.
Neither of Morphew's daughters have spoken publicly about their mother's disappearance or their father's arrest.
Just got out of court after Barry Morphew's first hearing. He was in an orange/white jumpsuit and had handcuffs/ankle shackles

As he exited court, his two daughters were crying. One held her hand above her chest and made a heart shape. She seemed to mouth "I love you" #9News pic.twitter.com/kzOKZWzVjV

— Marc Sallinger (@MarcSallinger) May 6, 2021
NOTE: The judge issued an order allowing 1 TV camera in the courtroom. We were not allowed to record audio. We were also not allowed to record any video of Morphew's daughters. You will not see their names or pictures on our air as they deal with these unimaginable circumstances

— Marc Sallinger (@MarcSallinger) May 6, 2021
The judge reportedly issued a protective order, allowing Barry Morphew to have "civil contact" with his daughters.
Barry Morphew's first court appearance in Chaffee County:
-Judge denies request to take cameras out of the courtroom.
-No bond.
-Judge issued a protective order which allows his two daughters to have civil contact with their father. @KRDONC13

— Dan Beedie KRDO (@BeedieonTV) May 6, 2021
Morphew is due back in court on May 27.
Read more of CrimeOnline's extensive coverage of the Suzanne Morphew case here.
For the latest true crime and justice news, subscribe to the 'Crime Stories with Nancy Grace' podcast.