From a hero cop racing down the street with a wounded child to a chance encounter with the suspect's brother, New York's Finest showed their mettle Saturday after a shooting in Times Square left three tourists wounded.
Officers rushed to the scene when the gunfire erupted near the Line Friends store just before 5 p.m. Saturday, where they found the three victims — a 23-year-old woman, a 43-year-old woman, and 4-year-old Skye Martinez — wounded. While bystanders and surveillance footage alike captured the quick response, one bystander filmed Officer Lisa Vogel racing down Broadway with Skye Martinez in her arms.
"This little girl was so strong," Vogel told the Post. "She didn't even cry once except when we were putting the tourniquet on. She screamed because it's very painful."
Little Skye was shot in the leg and underwent surgery Saturday night, after the late afternoon shooting. Skye's 16-year-old aunt said the bullet went through her leg and struck no bones, as CrimeOnline previously reported.
#TimesSquare Se reporta un tiroteo en Nueva York; hieren a bebé y a mujer. pic.twitter.com/Z1GU36IODM

— Jose Villanueva (@JoseVil56553482) May 8, 2021
"I just picked her up so I could run to the ambulance," said Vogel, a former school teacher who joined the force 4 1/2 years ago. "She was just saying she wanted her mom. Her mom was running right behind me, but she was calling for her mother."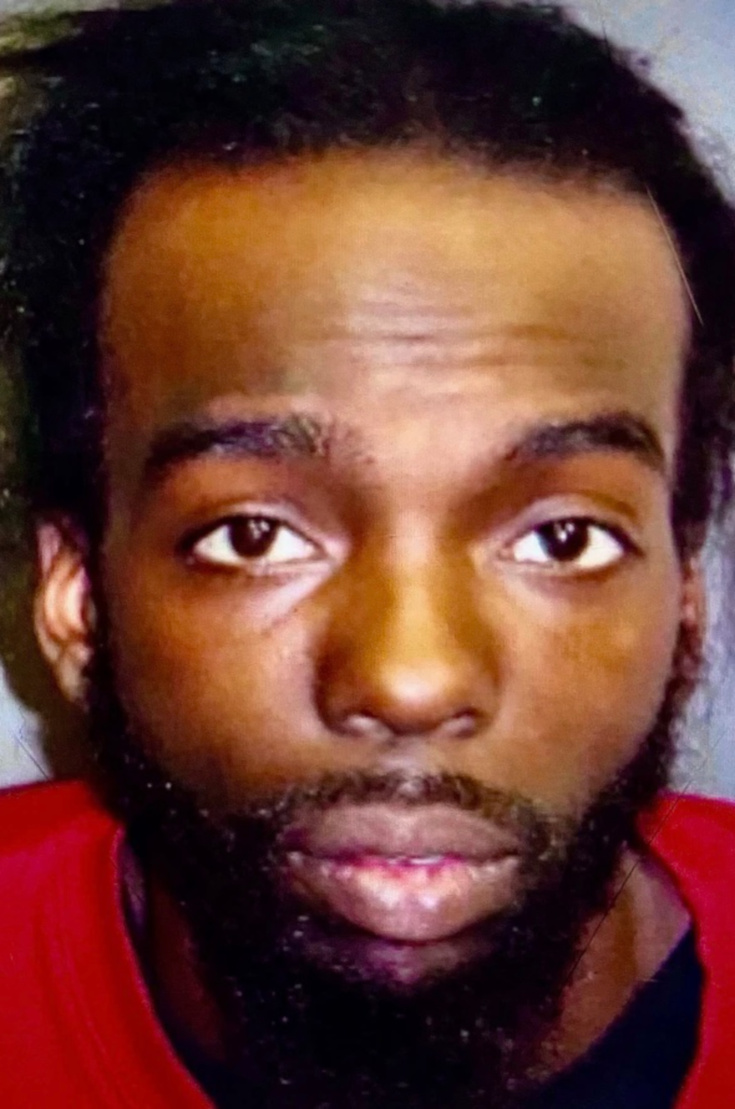 Vogel, who comes from a family of cops, rode with the girl in the ambulance and didn't stop once it arrived at Bellevue Hospital. "I actually got out of the ambulance with her and ran her to the pediatrics unit, where the doctors took over," she said.
Vogel said she tried to help the mother as well, telling her to breathe and assuring her Skye would be all right.
"I kept telling her to breathe, that I know what she's going through because I have a baby myself," said Vogel. "It was very difficult for her, very traumatic. She saw her daughter just get shot."
Police released surveillance video and stills showing the man they believe fired the shots, but it was two sergeants working a late night unrelated case at a single-room occupancy hotel who came up with a big break. The two officers saw a man who looked remarkably similar to the man in the video. Sources told the New York Post officers approached the man for questioning, telling him he looked just like the Times Square suspect.
"I'm his brother," he told them, identifying their suspect as Farrakhan Muhammad, 31. Further, the brother said, Muhammad was shooting at him, sources told the Post.
Investigators haven't found him yet — and police have not officially named Muhammad the suspect, although two senior officials confirmed the name to NBC New York — but they're looking. "We have our heavy hunters looking for him," a source told the Post.
All three of the victims — Skye, 23-year-old Wendy Magrinat, and 43-year-old Marcela Aldana — are expected to fully recovery.
For the latest true crime and justice news, subscribe to the 'Crime Stories with Nancy Grace' podcast:
[Featured image: Screenshot from Jose Villanueva's video showing Officer Alyssa Vogel running down the street with Skye Martinez in her arms, and Officer Vogel's NYPD photo]