Las Vegas police released security footage of an alleged child killer trying to fight police, even grabbing a gun from an officer.
Terrell Rhodes remains behind bars for the death of his girlfriend's son, Amari Nicholson. He's also facing additional charges after he lost his cool while being interviewed by Las Vegas police.
While he was alone in the room, Rhodes became upset and began repeatedly saying, "Let me out of here" and "I can't go back." When two detectives entered the room, Rhodes lunged at Detective Opal Deeds and pulled the gun from her holster.
Deeds, Detective Tate Sanborn, and Rhodes struggled over the gun, with Rhodes shouting, "I'm gonna kill a [expletive]."
Security footage showed the moment when Rhodes lunged at the detective and grabbed her gun. A struggle ensued. Within a minute, the detectives subdued Rhodes safely, without any injuries, but his stunt resulted in an additional charge of attempted murder.
As CrimeOnline previously reported, 2-year-old Amari's body was found at a complex close to the Emerald Suites in Las Vegas in early May. The child was staying with his mother's boyfriend, Terrell Rhodes, at Emerald Suites when he vanished.
According to police, Nicholson left the child in the care of Rhodes on April 30, then left for Colorado to help her mother, who recently underwent surgery. On May 3, Nicholson broke up with Rhodes via text message, according to what she told police.
"During the trip, Tayler and Terrell argued over telephone calls and through text messages," police wrote, according to the affidavit obtained by the Las Vegas Review-Journal. "During a particular text argument on 5-3-21 at approximately (3:35 a.m.), Tayler indicated the relationship was over and she told Terrell someone would be stopping by the apartment later (in the day) apparently to collect her belongings."
On May 5, Rhodes called Nicholson and told her that Amari's paternal aunt knocked on his door at around 6 a.m. and took the boy. Nicholson called police from Colorado to report the boy had been kidnapped.
According to the arrest affidavit, police first thought the case was "a civil matter over a possible child custody dispute."
Nicholson said she admitted she told Rhodes that "someone would be stopping by" after the couple got into an argument. Nicholson never said who would be stopping by or why, but Rhodes said he still had the message "in his head" when the woman picked up Amari.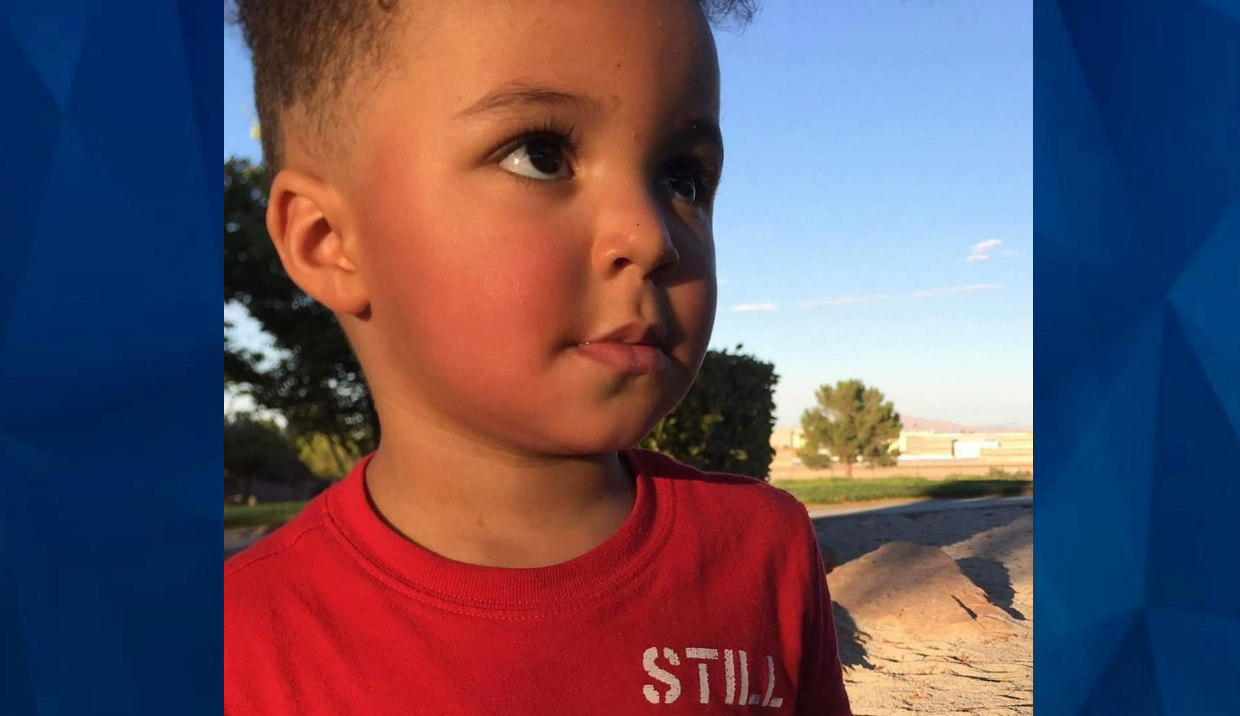 After faced with evidence, including a bag of soiled children's clothing and blood on the walls at Rhodes' apartment, he allegedly confessed to killing the child, even drawing a map that led to the boy's body.
The arrest affidavit indicates that Rhodes became infuriated after Armani soiled himself several times. Rhodes admitted that he hit the boy with a closed fist numerous times until the child passed out and started turning blue.
"Amari urinated in his clothing several times," police said, according to what Rhodes explained. "Terrell was upset and struck Amari approximately three to four times in the body with a closed fist. At some point, Amari turned blue and purple in the face and stopped breathing."
Rhodes told investigators that he attempted CPR but was unsuccessful.
"Terrell laid Amari on the floor and attempted [CPR] but was unable to revive Amari," police wrote. "Terrell carried Amari's lifeless body out of the apartment and disposed of Amari at a different location."
Nicholson posted on Facebook in May that she "never knew anything" about what happened to her son or what Rhodes did to him. The Facebook post has since been deleted.
"He did this he never said anything to me about his involvement," the Facebook post continued. "I trusted him and he betrayed me. He took my whole world from me. My son comes first before anybody!!"
Rhodes remains behind bars without bail. His next court hearing is scheduled for June 25.
Check back for updates.
For the latest true crime and justice news, subscribe to the 'Crime Stories with Nancy Grace' podcast. Listen to the latest episode.
[Feature Photo: Amari Nicholson/Handout]