Robert Durst made a stunning confession in court on Tuesday about an incriminating note directing police to his friend Susan Berman's body at her Los Angeles home.
Durst is on trial for the 2000 murder of his lifelong friend, who prosecutors believe he killed because she had information about the disappearance and presumed death of Durst's wife, Kathy Durst.
Durst was the subject of the 2006 HBO documentary series "The Jinx," in which he was famously caught on a hot mic saying, "What did I do? Killed them all, of course." In that final episode, as the New York Post notes, the film crew confronted Durst about a handwritten note that was sent to Beverly Hills Police with just one word — "Cadaver" — and Berman's address. The note appeared to be in Durst's handwriting, but he denied writing it at the time.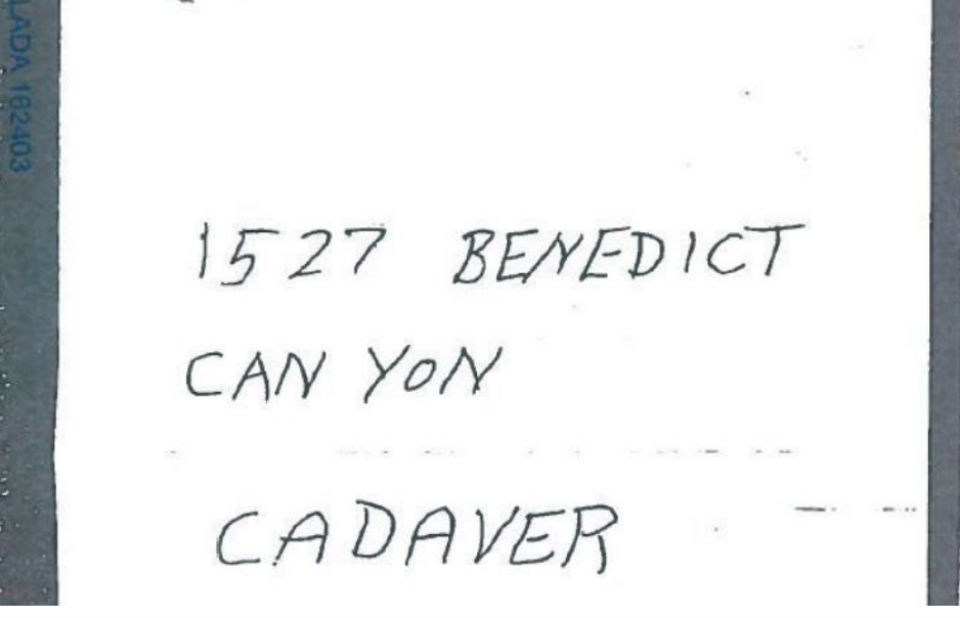 Durst, curiously, appeared to deny the statement he is heard making in "The Jinx," claiming that he said people thought he killed his wife, Berman, and a roommate in Galveston, Texas. Durst was charged with the 2001 murder of Morris Black, but was acquitted after he convinced a jury he killed his roomate in self-defense during a scuffle over a gun. Durst dismembered and disposed of Black's body, and was convicted of destroying evidence.
#RobertDurst – Durst I HAD TO LIE ABOUT THE CADAVER NOTE…… WATCH: pic.twitter.com/Nf1BxkLdWx

— Cathy Russon (@cathyrusson) August 17, 2021
Durst reportedly admitted to writing the "cadaver" note in court on Tuesday, claiming that he had gone to Berman's home and found her dead, as the New York Post reports. Durst reportedly said he fled the scene, believing he might be accused of killing his friend, and made a payphone call to 911; but hung up before giving police the information, worried that his voice was too distinctive.
On the stand, Durst said he "had to lie" about the note, because it suggested he was involved in her murder — something he continued to deny on the stand.
"It's very difficult to believe, to accept, that I wrote the letter and did not kill Susan Berman," Durst said, according to the New York Post. "I have difficulty believing it myself."
Durst reportedly maintained that he had not cause to kill Berman, who had given financial support in the later years of her life.
"Someone must have had a reason, a motive, whatever, to kill Susan Berman," he said. "I had no reason to kill Susan Berman."
For the latest true crime and justice news, subscribe to the 'Crime Stories with Nancy Grace' podcast. Listen to the latest episode:
[Feature image: Robert Durst/Law & Crime Network via AP, Pool]