A prosecutor with ties to the prominent Murdaugh family has stepped down, citing new developments in the investigation of the murders of Paul Murdaugh and his mother Maggie.
As CrimeOnline previously reported. Maggie Murdaugh, 52, and Paul Murdaugh, 22, were found fatally shot on the family's hunting property in Colleton County, South Carolina, on June 7. Maggie's husband and Paul's father Alex Murdaugh first discovered the bodies that night, reportedly after returning home from visiting his ailing father in the hospital. His father, Randolph Murdaugh III, died later that week of natural causes.
READ MORE: 'Nobody's Breathing': Hear Alex Murdaugh's 911 Call After Finding His Wife and Son Shot
Prior to his retirement, as the Post & Courier reports, Randolph Murdaugh III ran the 14th Circuit Solicitor's Office and continued to work as a consultant after leaving public office. At the time of the murders of his wife and son, Alex Murdaugh worked part-time for the 14th Circuit Solicitor's Office, which until earlier this month was involved in some capacity in the murder investigation––though likely in an advisory role, University of South Carolina law dean Robert Wilcox told the newspaper. The South Carolina Law Enforcement Division (SLED) is the lead agency in the murder investigation, and has not yet identified any suspects.
But a newly uncovered August 11 decision by the solicitor's office could suggest the investigation has advanced. According to the Post & Courier and FITS News, South Carolina 14th circuit Solicitor Duffie Stone recused himself from the investigation on August 11, citing new developments that posed a potential conflict of interest.
"Citing the events of today in SLED's investigation of the homicides of Paul and Maggie Murdaugh, I am asking that you assume all prosecutorial functions in this matter immediately," Stone wrote in an August 11 letter to Attorney General Alan Wilson.
READ MORE: 'Troubled marriage' focus of probe into mysterious Murdaugh family killings
It remains unclear at this time what events that day prompted the decision, but FITS reporter Mandy Matney, who has been covering the Murdaugh family's legal battles since before Paul Murdaugh was charged with a DUI in the boating death of a 19-year-old woman in February 2019, spoke to a source who noted that the recusal could signal a possible new lead or suspect in the murder investigation.
According to a source familiar with the case, Duffie Stone's recusal indicates that the South Carolina Law Enforcement Division's focus has narrowed in the double-homicide investigation. https://t.co/kNIw5SfrJD https://t.co/Fy9KodoIUM

— Mandy Matney (@MandyMatney) August 25, 2021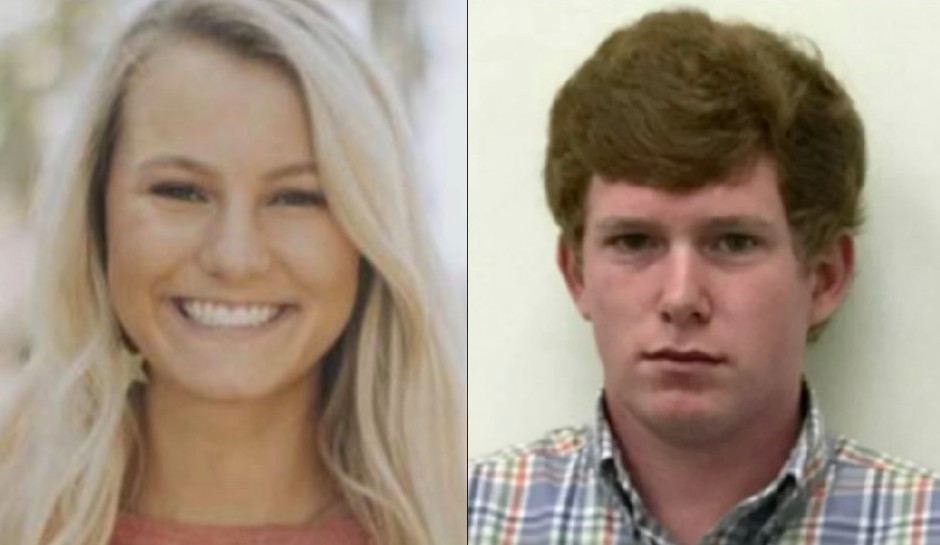 At the time of his death, Paul Murdaugh was awaiting trial for the DUI charges. Mallory Beach's body was found a week after a boat, allegedly driven by Paul Murdaugh, crashed into an embankment during an outing that police said involved heavy drinking. The 14th Circuit Solicitor's Office sent a letter communicating a potential conflict of interest in the 2019 death investigation even before Mallory Beach was discovered dead, the Post & Courier reports. Conversely, in June, Stone said in a statement that he had no cause to recuse himself from the 2021 murder case, as no suspects had been identified.
From the Post & Courier:
Stone drew clear distinctions between the two cases in a statement issued in late June. He recused himself from the boat crash case, he said, after it became immediately apparent Paul Murdaugh would be a suspect — Paul's father owned the boat in which the crash occurred, and other passengers were related to employees in Stone's office. Different circumstances existed in the case involving the killings, Stone said.

"To my knowledge, there is no clear suspect in this case at this time," Stone said on June 21. "As such, speculation about the propriety of my office's involvement is precisely that — speculation."
FITS News obtained Paul Murdaugh's death certificate, showing that he had been shot twice in the head and that his body has since been cremated. The news outlet has not yet obtained Maggie Murdaugh's death certificate.
This is a developing story. CrimeOnline will provide further updates when more information available.
For the latest true crime and justice news, subscribe to the 'Crime Stories with Nancy Grace' podcast. Listen to the latest episode: