Updated 5: 30 p.m. ET: A medical examiner has determined that Gabby Petito's manner of death was homicide.
Police body cam footage of an incident involving Gabby Petito and Brian Laundrie may help explain an apparent discrepancy between a witness 911 call and a Moab City Police report stating that Petito was the aggressor.
On Sunday, investigators discovered a body matching the description of 22-year-old Petito in Bridger-Teton National Forest in Wyoming. Petito had vanished while on a cross-country road trip with Laundrie in August. Laundrie, 23, is believed to have returned to his Florida home on September 1 in the converted camper van the couple had been traveling in, but without Petito. Laundrie was named a person of interest last week though authorities have yet to issue an arrest warrant as they search a nature reserve for the missing man, who Petito's family believes has fled.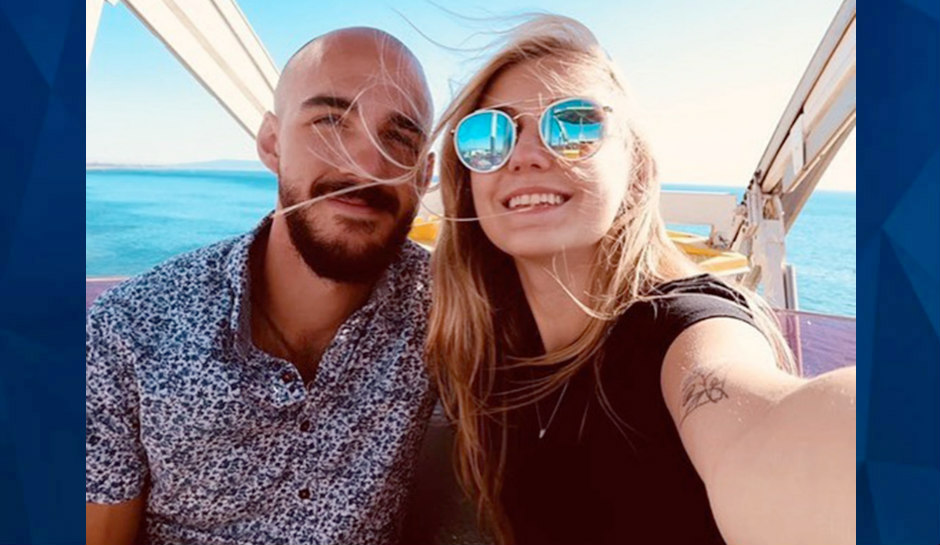 Last week, police in Moab City, Utah, released a written report and body cam footage of an August 12 incident, when a witness or witnesses called 911 to report a possible altercation. The caller reportedly described the couple's vehicle, and police soon tracked it down. They then interviewed Petito and Laundrie separately.
Police tell Laundrie he is the victim, even after he admits to pushing Petito
The report and body cam footage both show that police believed Petito struck Laundrie during an argument, and ultimately classified the incident as a mental health crisis, without filing any charges. The police officers seen speaking to Laundrie in the body cam footage identify him as the "victim" and make note of his superficial injuries. As two officers discuss one conflicting account — Laundrie said that Petito had grabbed the wheel of the van after police signaled to them to pull over, while Petito denied it, saying that she hit him on the arm — one of the officers speculates that Laundrie may have withheld the truth because he wanted to prevent Petito from getting into trouble.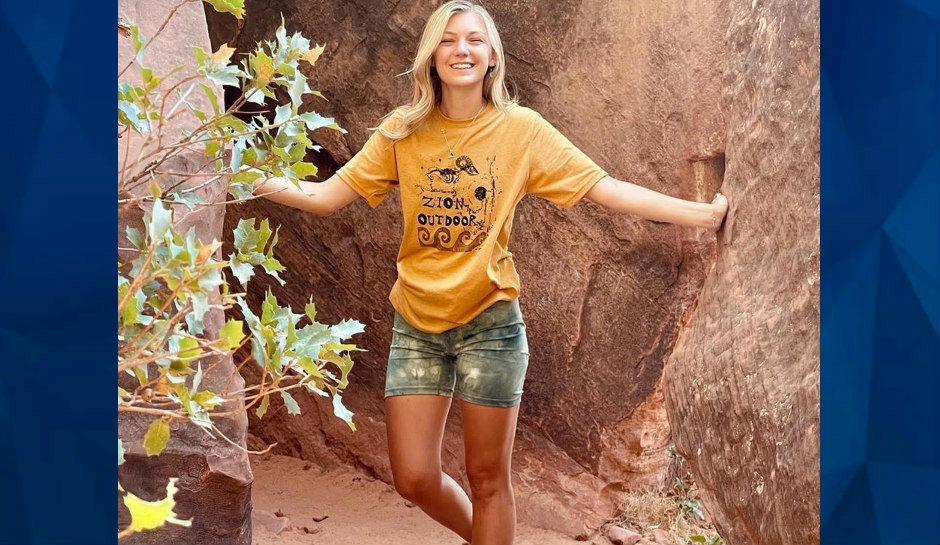 Additionally, Laundrie volunteered to police in the initial conversation that he pushed Petito, just after an officer spoke to Petito alone. At another point during the incident, Petito is seen and heard speaking to a police officer in the background, and the conversation is not entirely audible, but Petito appears to confirm that Laundrie did become physical with her.
READ MORE: He 'Hit Her': 911 Caller Said Brian Laundrie Slapped, Hit Gabby Petito Weeks Before Presumed Death
On Monday, Fox News obtained a recording of a 911 call made by a witness who told the dispatcher they saw a male slap and hit a woman during an argument outside a natural food store. The Fox News report stated that the 911 call recording was in reference to the August 12 incident involving Petito and Laundrie. Moab City Police declined a request for comment about the apparent discrepancy, but a review of the body cam footage indicates that more than one person reported an incident to police.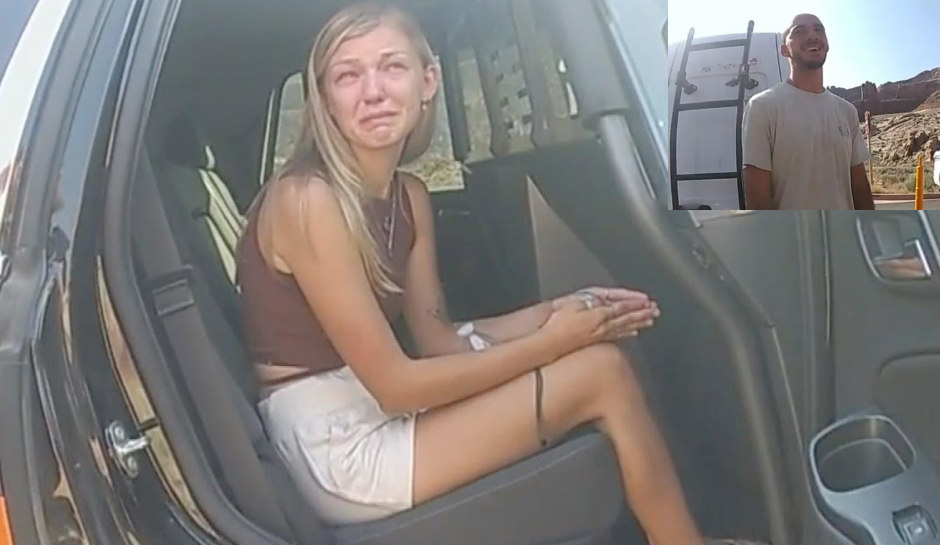 Police interviewed only one witness, but there were two separate reports
It appears that the account of the 911 call obtained by Fox News was not reflected in the Moab City police report. The report identifies only reporting witness, referred to as "Christopher." Officer Eric Pratt wrote in the report that he had spoken to Laundrie, Petito, and Christopher, and that "all three individuals gave a similar and consistent story, consisting of the basic idea that the driver of the van, a male, had some sort of argument with the female, Gabbie, as I recall. The male tried to create distance by telling Gabbie to go take a walk and calm down, she didn't want to be separated from the male, and began slapping him. He grabbed her face and pushed her back as she press upon him and the van, he tried to lock her out and succeeded except for his driver's door, she opened that and forced her way over him and into the vehicle before it drove off. No one reported that the male struck the female …"
Pratt's account states that he first spoke to Christoper in person at the scene outside the grocery store; Christopher's statement indicates that he approached the officer to share his concerns. Pratt later called Chris for further information while the officer was at the second scene with Petito and Laundrie.
The report and the body cam footage, cross-referenced, suggest that Pratt is the same officer seen speaking to Laundrie at around the 25:00 mark in the below video.
After explaining to Laundrie that police do not have discretion in cases of domestic assault, the officer says police had spoken to one independent witness, but not the other.
"Both an independent witness, probably the next one we're going to talk to as well, which we haven't talked to yet, but one we did talk to, and your own family [gesturing toward Petito] have made it clear that she was the primary aggressor," the officer says.
Fox News obtained the written witness statement made by Christopher.
"They were talking aggressively [at] each other [and] something definitely seemed off … At one point, they were sort of fighting over a phone – I think the male took the female's phone. It appeared that he didn't want her in the white van," the statement reads in part.
"I heard her say, 'Why do you have to be so mean?'" the witness wrote, adding that the woman appeared to be punching the man in the arm as she tried to get into the vehicle.
"From my point of view, something definitely didn't seem right … It was as if the guy was trying to leave her, and maybe take her phone? Not sure but wanted to help out."
Christopher's statement referenced a second witness. "I noticed another person called it in," they wrote.
According to Fox News, authorities said they had no record of a second 911 call. It is not clear which agency made that statement denying knowledge of the 911 call, or which agency provided the recording.
EXCLUSIVE: 911 caller in Gabby Petito 'incident' says fiancé seen hitting, 'slapping' her weeks before disappearance https://t.co/kowToSO2oS pic.twitter.com/noREfGPxuG

— Fox News (@FoxNews) September 20, 2021
Did Brian Laundrie lie to police?
As the body cam footage shows, for close to an hour after stopping Petito and Laundrie, the officers on scene appeared intent to charge Petito with domestic assault, but ultimately chose not to cite her. The officers did require that Petito and Laundrie spend the night separately, and police arranged for Laundrie to get a hotel room with the help of a domestic victim shelter.
The footage also shows that Laundrie told officers he didn't have a phone, as he was describing the initial episode with Petito outside the grocery store. It is unclear from Laundrie's statement whether he meant he did not possess a phone or just that he rarely used it.
"I was holding on to the keys because I didn't want her going anywhere. My big fear is … I didn't have my phone, I don't really … I don't have a phone. So if she goes off without me, I'm on my own."
Later, Petito and Laundrie are each seen with separate cell phones, and Laundrie also gives an officer his phone number. Additionally, Petito asks an officer to remind Laundrie to charge his phone and Laundrie tells the officers that he intended to send Petito a text message asking her not to contact him. At no time does the footage show officers ask for clarification about Laundrie's earlier statement.
A medical examiner is expected to conduct an autopsy Tuesday on the human remains found in Wyoming.
Through their attorney, Petito's family released a brief statement on Tuesday.
"I want to personally thank the press and news media for giving the Petito and Schmidt family time to grieve. We will be making a statement when Gabby is home."
For the latest true crime and justice news, subscribe to the 'Crime Stories with Nancy Grace' podcast. Listen to the latest episode: