Brian Laundrie's parents went out on an extended errand outing on Tuesday, stopping by two AT&T stores, Walmart, and a FedEx store.
Fox News reports that it was the longest outing Chris and Roberta Laundrie have taken since the disappearance of their son, 23-year-old Laundrie. The couple bought bottled water and a number of other items. Afterward, they headed to a bank, followed by a trip to a closed AT&T store, prompting them to drive to an open AT&T store in Sarasota.
"Any more burner phones?" a reporter asked as the pair left AT&T.
Brian Laundrie's parents, Chris and Roberta, faced throng of media Tuesday morning to shop at Walmart — dodging question about whereabouts of fugitive son. https://t.co/Ab5k38EYEL pic.twitter.com/SLgzcYlSy4

— Fox News (@FoxNews) October 19, 2021
Before driving to Sarasota, the couple dropped off a package at FedEx and spent time at their local bank. Once they reached the Sarasota AT&T store, they spent around 30 minutes inside.
As CrimeOnline previously reported, FBI agents pulled security footage from an AT&T store last month in North Port, Florida, and discovered that Laundrie and an "older woman" went into the store on September 14, the day Laundrie supposedly disappeared. They reportedly bought the phone on the same day.
The Laundrie parents reportedly told authorities that their son bought a new phone from the store but left it at their home before fleeing. The whereabouts of his original phone, along with his girlfriend Gabby Petito's phone, remain a mystery.
During Tuesday's "Crime Stories with Nancy Grace," mobile device forensic expert Lee Reiber told Grace that it's possible to obtain a burner without detection.
"It could be an Android device that I could get for thirty dollars at any store I could go in. I could grab it. I could have someone else grab it. I can go steal it. I can go to a pawn shop," Reiber said.
"Now it has wi-fi access. I can go, I can walk around with wi-fi everywhere. I could go and have that information and people aren't really there thinking [because] you're concentrating on cell sites. OK, that's great. But I can go and communicate with someone through 'Words with Friends" [or] "Clash of Kings." Any application that they're trying to look and think about email, they're trying to think about text messages."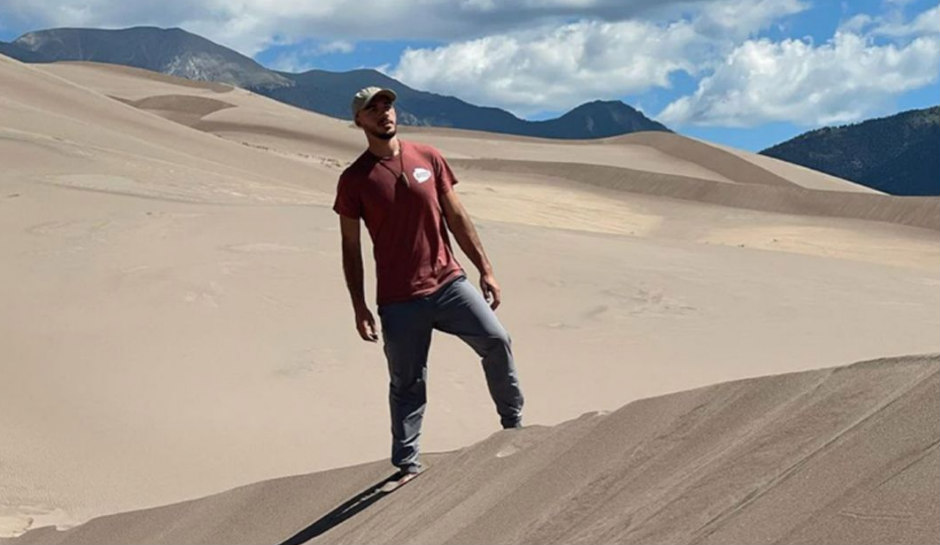 "Now, the interesting thing is,… if I went to a pawn shop, I get a phone. The phone's unlocked, which means it allows me to put a SIM card into it from any carrier. I can then walk into a store and simply buy a SIM card," Reiber continued.  "So now I've purchased a phone at a pawn shop. I now have a SIM card from a different store. Let's just call it quits."
Brian Laundrie is wanted on a felony warrant following the death of Petito. Laundrie and Petito embarked on their cross-country trip in July, but by September 1, Laundrie returned to his parents' North Port, Florida, home with Gabby's van, but without Gabby.
On September 19, authorities found Gabby's deceased body in a remote area at the Bridger-Teton National Forest in Wyoming. According to Teton County coroner, Dr. Blue, Gabby died from strangulation; her death has been listed as a homicide.
Authorities issued the warrant for Laundrie after he allegedly used a Capitol One Bank debit card without permission following Gabby's death. Laundrie is said to have used the card between August 30 and September 1, "knowingly and with intent to defraud."
Laundrie's parents have insisted they have no clue where he is. They claimed he left their residence with a backpack on and headed to the Carlton Reserve on September 13. They reported him missing four days later.
Anyone with information on Laundrie's whereabouts should contact the FBI at: http://tips.fbi.gov, call 1-800-CALL-FBI, or 303-629-7171. Upload photos and videos to: http://fbi.gov/petito.
Check back for updates.
For the latest true crime and justice news, subscribe to the 'Crime Stories with Nancy Grace' podcast. Listen to a related episode.
Join Nancy Grace for her new online video series designed to help you protect what you love most – your children.
[Featured Photo via Fox Digital News]