Laundrie family lawyer, Steve Bertolino, noticed another error in connection with the search for Brian Laundrie, a Florida fugitive found deceased last week in a reserve.
As CrimeOnline previously reported, North Port police officers assigned to watch Brian Laundrie's movements said they saw him leave his parents' North Port home in a grey Mustang on September 13 and return a few days later. The information turned out to be false.
Laundrie's mother, Roberta Laundrie, was the person seen returning home in the Mustang on September 15, after she noticed a citation ticket on the dashboard of the car, parked at the Carlton Reserve in Sarasota County.
The officers responsible for watching out for Laundrie claimed they mistakenly got the pair mixed up since "North Port Police believe Brian Laundrie looks very much like his mother."
"Everyone makes mistakes," Bertolino told CNN. "But Brian and Roberta are not 'built' the same. Moreover, it was (North Port police) that put the ticket on the Mustang at the park and if they saw Brian leave on Monday in the Mustang, which is news to me, they should have been watching the Mustang and the park starting on Monday and they would have known it was Chris and Roberta that retrieved the Mustang from the park."
"Now to be clear, none of this may have made a difference with respect to Brian's life but it certainly would have prevented all of the false accusations leveled by so many against Chris and Roberta with respect to 'hiding' Brian or otherwise financing an 'escape."
On September 16, North Port Police Chief Todd Garrison told reporters that he knew where Laundrie was but didn't offer specifics.
"All I'm going to say is we know where Brian Laundrie is at," Garrison said, apparently thinking that Laundrie was inside his parents' home, which, at the time, was being watched by police.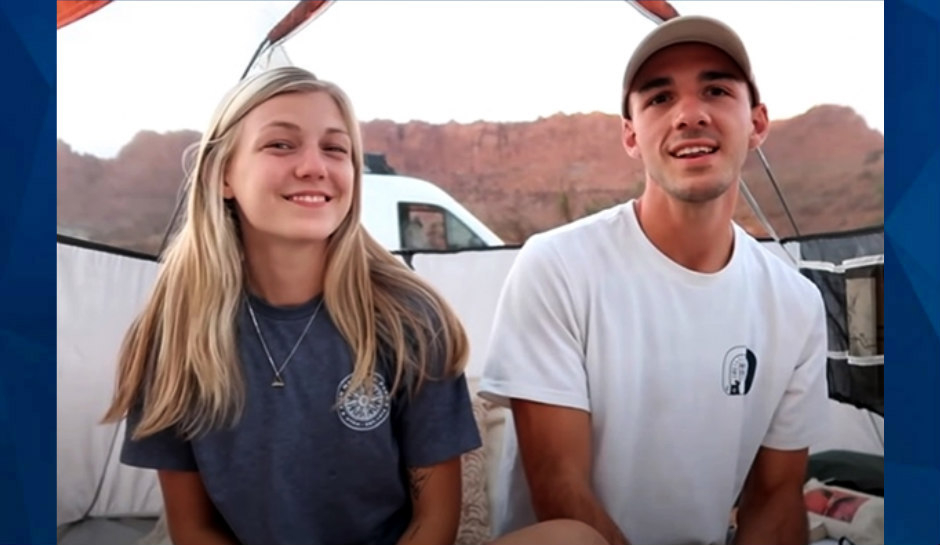 On September 17, Laundrie's parents reported him missing.
"When the family reported him on Friday, that was certainly news to us that they had not seen him," public information officer for NPPD, Josh Taylor, said. "We thought that we seen Brian initially come back into that home on that Wednesday."
"They had returned from the park with that Mustang. So who does that? Right? Like, if you think your son's missing since Tuesday, you're going to bring his car back to the home. So it didn't make sense that anyone would do that if he wasn't there. So the individual getting out with a baseball cap we thought was Brian."
Taylor reportedly added that "no case is perfect."
Laundrie was wanted on a felony warrant following the death of Petito. Laundrie and Petito embarked on their cross-country trip in July, but by September 1, Laundrie returned to his parents' North Port, Florida, home with Gabby's van, but without Gabby.
On September 19, authorities found Gabby's deceased body in a remote area at the Bridger-Teton National Forest in Wyoming. According to Teton County coroner, Dr. Blue, Gabby died from strangulation; her death has been listed as a homicide.
Authorities issued the warrant for Laundrie after he allegedly used a Capitol One Bank debit card without permission following Gabby's death. Laundrie is said to have used the card between August 30 and September 1, "knowingly and with intent to defraud."
Last week, the FBI announced that Laundrie's remains were found in the Myakkahatchee Creek Environmental Park in Florida.
Laundrie's parents reportedly told authorities that Laundrie fled to the Carlton Reserve while highly upset on September 13, even though his father begged him to stay at home. Chris Laundrie told his attorney that Brian Laundrie claimed he wanted to get some fresh air and take a hike at the reserve.
Laundrie's parents reportedly stumbled upon some of his belongings, while authorities found his remains nearby.
For the latest true crime and justice news, subscribe to the 'Crime Stories with Nancy Grace' podcast. Listen to a related episode.
Join Nancy Grace for her new online video series designed to help you protect what you love most – your children.
Featured Photo: Instagram