A prominent Orange County doctor was killed in Sunday's attack on a Taiwanese Presbyterian church luncheon that authorities call a "politically-motivated hate incident."
Orange County Sheriff Donald Barnes said the suspect — David Chou, a 68-year-old naturalized US citizen from China — acted out of anger about political tensions between China and Taiwan when he opened fire Sunday afternoon, according to KABC.
Prominent sports doctor John Cheng, 52, tackled Chou when he started shooting and tried to disarm him. Cheng was shot multiple times and died at the scene, but his actions allowed other congregants to jump in. Five other people were shot, four critically, before the congregants subdued Chou and hogtied him with an extension cord until police arrived.
"Without the actions of Dr. Cheng, it is no doubt that there would be numerous additional victims in this crime," Barnes said.
Officials at the Irvine Taiwanese Presbyterian Church, which holds its services at Geneva Presbyterian Church in Laguna Woods, said the congregation was celebrating with its former pastor, Billy Chang, who had returned from Taiwan and delivered a guest sermon at the 10 a.m. services.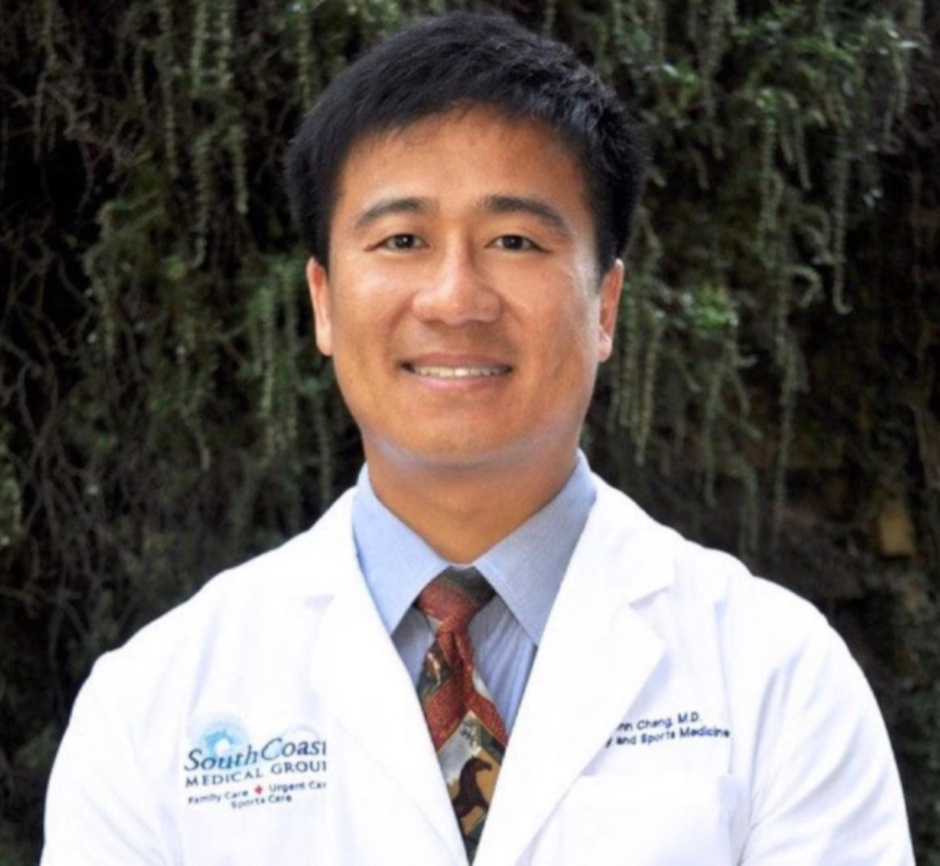 "At around 10:10 a.m., a man whom the receptionist did not recognize entered the sanctuary. He was wearing a black shirt with a word written on it in white; some believe the word on his shirt was 'Security,'" the church statement said. "The receptionist welcomed him and asked him in Taiwanese to fill out a form providing his personal information. The man refused, claiming that he had attended services at this church twice in the past and had already filled out the form."
The man, later identified as Chou, took a newspaper and sat in the back reading it during the service. After the service, about 140 people convened for a luncheon honoring Chang, where Chou started shooting just before 1:30 p.m.
Barnes said Chou, who lived in Las Vegas, acted alone and had "no direct connection to the church or any member of the church that we're aware of."
The wounded congregants — four men and one woman — ranged in age from 66 to 92 and were taken to local hospitals for treatment.
Barnes said that Chou shut and locked the doors and tried to super glue the locks to prevent anyone from leaving. The church said he went further, nailing two doors shut and using chains to secure the doors.
Chou reportedly paused to reload his gun after Cheng had tried to stop him and was shot down, and while he was doing so, Chang, the former pastor, hit him with a chair, and the other congregants seized his weapons, church officials said.
Police said he had two handguns on him at the time of the incident and they were legally purchased in Las Vegas.
Barnes said investigators found notes in Chou's vehicle regarding his hatred for Taiwan, which split from China during a civil war in 1949. China maintains that the island is part of its sovereign territory and has not ruled out using force to take it back.
The Orange County Sheriff's Department said Chou has been charged with one count of murder and four counts of attempted murder. He's being held on a $1 million bond, according to jail records, and is due in court on Tuesday.
For the latest true crime and justice news, subscribe to the 'Crime Stories with Nancy Grace' podcast.
[Featured image: David Chou/Orange County Sheriff's Department]