Bystanders implored Uvalde and school district police to "Go in there" as they waited outside Robb Elementary School on Tuesday — waited for nearly 40 minutes while Salvador Ramos killed 19 students and two teachers inside.
It was a SWAT-style Border Patrol unit that finally entered the school and burst into the classroom where Ramos had barricade himself. Ramos was killed and a Border Patrol agent wounded in their exchange of gunfire, as CrimeOnline previously reported.
Meanwhile, five fourth graders huddled under a table in the classroom covered by a tablecloth, hidden from the gunman's view. One of those students told KENS that the shooter opened a door in the middle of the fourth grade classroom and entered the area where the five were hiding.
"He came in and he crouched a little bit and he said, he said, 'It's time to die,'" the boy said.
The gunman never knew about the five under the table. When the shooting started, and the gunman was still in the other half of the classroom, the boy told KENS, "I told my friend to hide under something so he won't find us. I was hiding hard. And I was telling my friend to not talk because he is going to hear us."
Outside, said Juan Carranza — who lives across the street from Robb Elementary School — said he saw a group of women shouting at police officer, "Go in there, go in there!" Carranza saw Ramos crash his truck into a drainage ditch outside the school and get out with an AR-style rifle. The gunman shot at two people outside at a nearby funeral home, he said, but they got away.
*BREAKING* Robb Elementary School shooting. Uvalde Texas. This video shows the chaos outside of the school where parents were trying to find their children.#Uvalde #RobbElementary #SchoolShooting pic.twitter.com/yx97i6Bh9w

— TheFamily'sSoup TV (@FamilysSoupTV) May 25, 2022
Javier Cazares raced to the school as soon as he heard about the shooting, arriving while police were still outside. He joined a group of bystanders and watched.
"Let's just rush in because the cops aren't doing anything like they are supposed to," Cazares, whose daughter Jackie was one of the 19 student victims, told KENS that he said to the group. "More could have been done."
The officers should have done something, Carranza said.
"There were more of them. There was just one of him," he said.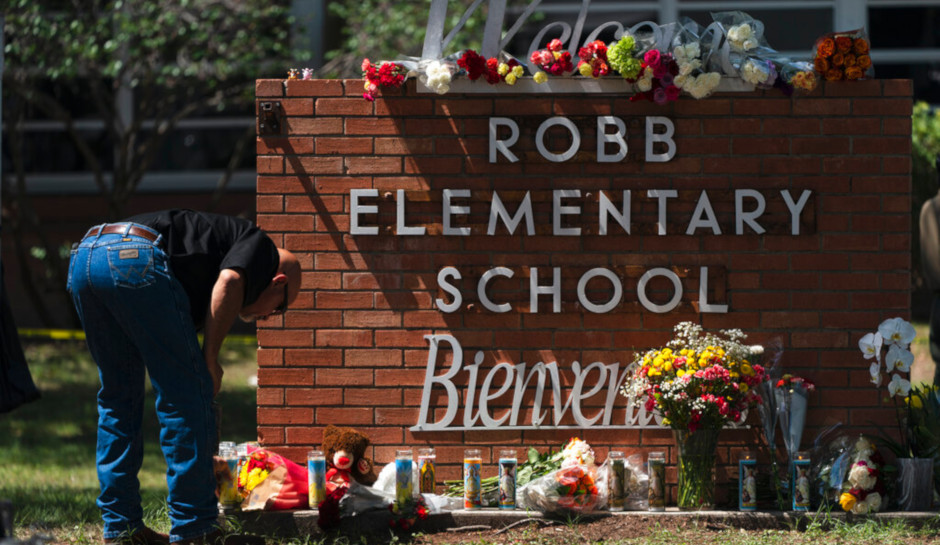 When the Border Patrol team finally entered, a law enforcement official familiar with the investigation told the station, they couldn't get into the classroom and had to find a staff member with a key.
The fourth grader hiding under a table said he heard an officer call out, "Yell if you need help!" One of his classmates responded, but Ramos was still in the classroom, alive.
"The guy overheard, and he came in and shot her," the boy said. "The cop barged into that classroom. The guy shot at the cop. And the cops started shooting."
It was, a teacher in another classroom told NBC News, "the longest 35 minutes of my life."
"What do you want me to say?" the teacher told the reporter before agreeing to speak. "That I can't eat? That all I hear are their voices screaming? And I can't help them?"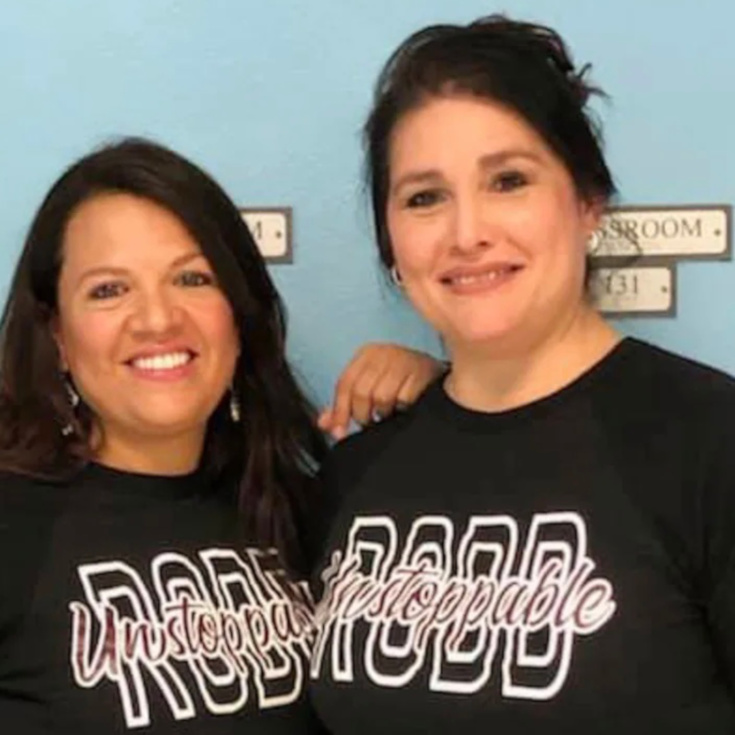 The two teachers inside the classroom where Ramos was barricaded, Eva Mireles and Irma Garcia, were killed protecting their students. The teacher who spoke with NBC said she sat in the middle of her room, trying to comfort and calm her students, who had been watching a Disney movie just moments before.
"They've been practicing for this day for years," she said, referring to the active shooter exercises that have become a glaring part of public school education. "They knew this wasn't a drill. We knew we had to be quiet or else we were going to give ourselves away."
In the end, she said, police broke out the windows of her classroom, and she helped each student into the waiting arms of an officer, then looked around again to make sure no one had been missed. Some parents texted her, she said: "Thank you for keeping my baby safe."
"But it's not just their baby," the teacher said through tears. "That's my baby, too. They are not my students. They are my children."
She added a final thought, telling the reporter she was speaking to that she wanted "this in your article": "Our children did not deserve this. They were loved. Not only by their families, but their family at school."
For the latest true crime and justice news, subscribe to the 'Crime Stories with Nancy Grace' podcast.
[Featured image: Stormy Flores, 11, sits with a sign bearing the names of the Robb Elementary School shooting victims during a prayer vigil in Uvalde, Texas, on May 25, 2022. (AP Photo/Jae C. Hong)]