A defense lawyer who represents one of the three suspects arrested for the death of a 17-year-old Ohio teen, Ethan Liming, is arguing the version of events that led up to the fatal June 2 beating in Akron.
As CrimeOnline previously reported, U.S. Marshals Service on Saturday announced that authorities had arrested three men in connection with the killing: 21-year-old Donovon Jones, 20-year-old Deshawn Stafford Jr., and 19-year-old Tyler Stafford.
All three suspects were given $1 million bail amounts via video arraignment from the Akron jail, in connection with Liming's beating death in Summit County on June 2.
Stafford's lawyer said his client and family members were playing basketball when a car pulled up and someone pointed at them what Stafford thought was an automatic weapon. Stafford reportedly said he ran, but when he realized there wasn't an automatic weapon, he stopped and confronted Liming, who was holding a SplatRBall gun.
The guns shoot tiny water-based gel beads.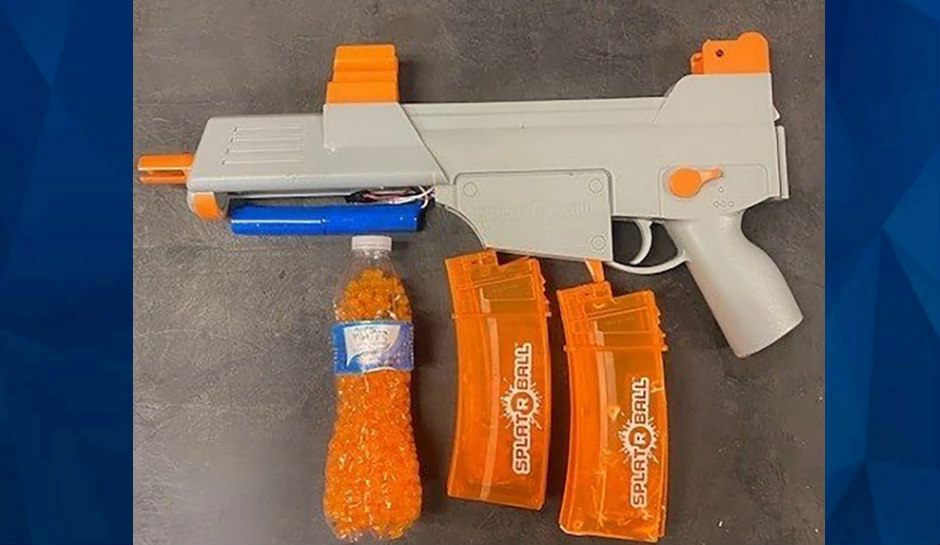 Fox News reports that defense lawyer Jonathan Sinn, who represents Stafford, said that the defendants took the SplatRBall gun away from the victim, and stopped a car to prevent Liming from leaving before the cops arrived.
According to Sinn, the defendants were not trying to stop the car to prevent Liming from going to the hospital, as reportedly alleged.
"My understanding is it wasn't moved in an effort to try and prevent anyone from getting help," Sinn said.
"It was more of a situation of, 'You guys are going to stay here. You guys are gonna stay here until the cops come, you're going to have to explain the situation.' So they didn't want the other boys taking off because they really felt they were in the right."
Sinn said his client was at a community court playing basketball when a vehicle full of teens from "outside" of the neighborhood drove up and fired gel pellet guns.
Investigators believe that Liming was fatally beaten at about 10:46 p.m. Police found his body on the parking lot pavement of the I Promise School in Akron., where he was pronounced dead.
"People are going to say what they are going to say," Liming's father, Bill Liming, said in a statement on Tuesday, adding that he was "confident that when the facts of the case are presented in court, Ethan will get justice."
Jones is facing an additional charge of disrupting public service. His public defender argued that Jones had been at the same warehouse job for more than two years and has a baby due soon. Although the attorney asked for $500,000 bail, Akron Municipal Court Judge James Kimbler set the bond at $1 million.
Dan Horrigan, the mayor of Akron, said in a statement that Liming's "senseless and tragic death has touched every person in our community," according to WOIO-TV. "My thoughts and prayers remain with the entire Liming family at this time." Liming's parents described their son as a kind and loving person in an interview with WEWS-TV. "We miss our child. We would do anything we could possibly do to turn the clock back and have him in my arms again. And to see his face again, but they robbed me of even that ability. And they destroyed my child's face and his head," Bill Liming told the television station.
"And people think that he deserved—people keep saying, 'Oh, you do these things and you deserve you get what you deserve.' I don't think anybody's child would ever deserve what happened to him. Nobody's child would deserve what they did to my child."
In a 
tweet
, James expressed his condolences to the family. "Pray for our community," James wrote.
Liming was an upcoming senior at Firestone Community Learning Center. He played both basketball and football for the school's team.
For the latest true crime and justice news, subscribe to the 'Crime Stories with Nancy Grace' podcast. Listen to our latest episode below. 
[Featured Image via Akron Public Schools, Family Handout]