The mother and grandmother of a missing Georgia toddler went out partying Tuesday night as law enforcement descended on a Waste Management landfill in Chatham County looking for the missing 20-month-old boy.
Staff at a beach bar in Tybee Island, 18 miles from little Quinton Simon's home in unincorporated Chatham County, told WSAV that mom Leilani Simon, grandmother Billie Jo Howell, and their friends racked up a bar tab that topped $300.
"They had shots, we're flirty and demanded a waiter's number" the wait staff from a Tybee Island bar told me. Leilani, Billy Jo Howell, and friends racked up a tab over 300 dollars, while protestors were in front of their house, as the search continues in a dump for Quinton. pic.twitter.com/UOObFVnI7L

— Brett Buffington (@BrettWSAV) October 19, 2022
"They had shots, were flirty, and demanded a waiter's number," staff told the reporter.
The group was spotted at the bar, reported to be Sting Ray's by the New York Post, as FBI, GBI, and local investigators ended their first day of searching the landfill. Chatham County Police said earlier this month they believed Quinton was dead and named his mother as the prime suspect in his death, as CrimeOnline previously reported.
Leilani Simon reported her son missing shortly after 9:30 a.m. on October 5, saying that her boyfriend was the last to see him at about 6 a.m. that morning. Later, a babysitter who regular watched Quinton and his 3-year-old brother said that Leilani Simon had texted her before 6 that morning to say she wasn't needed to babysit that day.
Leilani, her boyfriend, and her three children lived at the home of her mother, Billie Jo Howell, who had legal custody of Quinton and the 3-year-old and had tried to evict her daughter and boyfriend in September.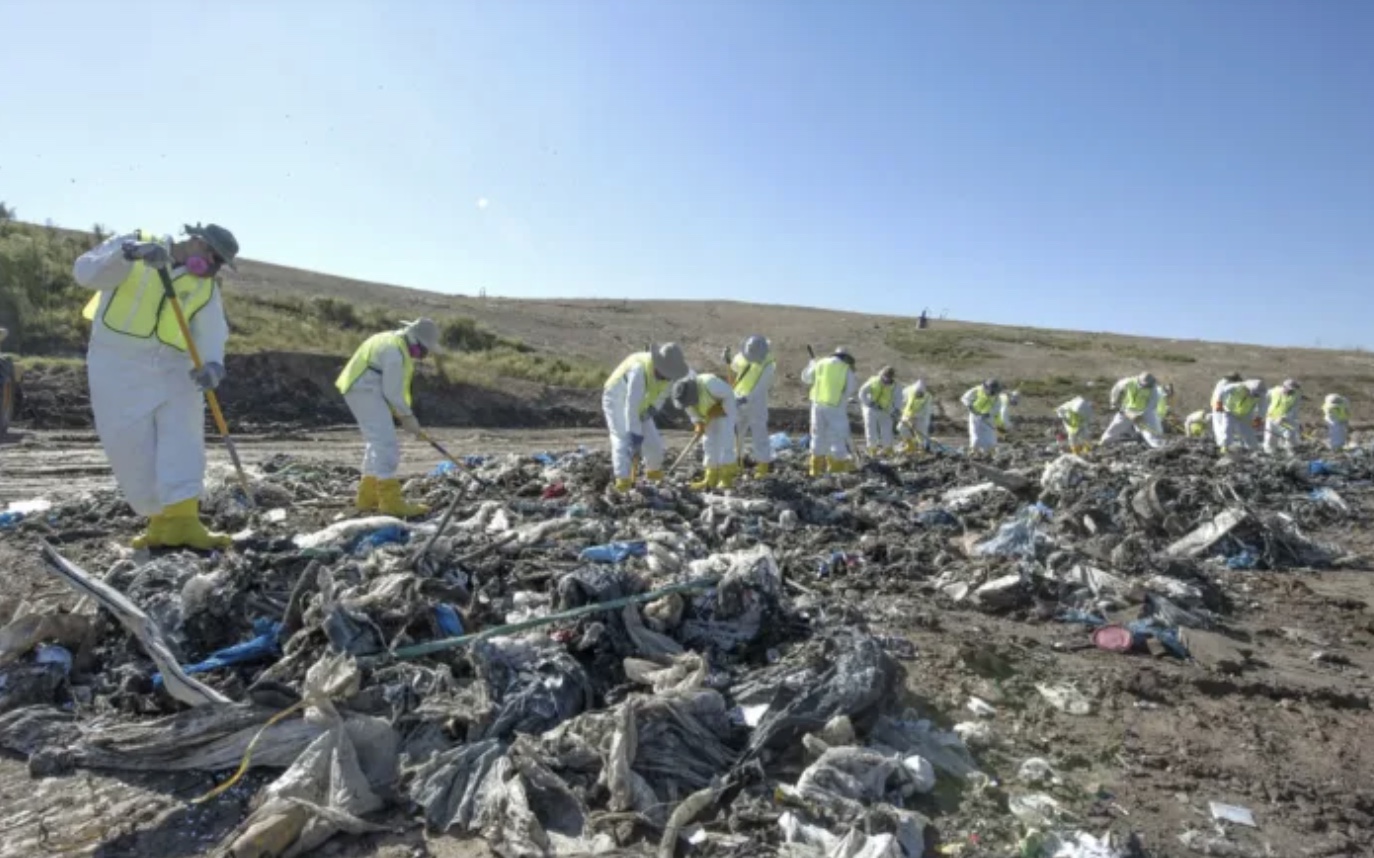 Police now believe Leilani is responsible for Quinton's death and that the boy's remains were put into a "specific dumpster at a specific location" and then dumped into the landfill.
A Sting Ray's server told the Post that the Leilani, Howell, and friends stayed at the bar "for a long time, for hours" and "were drinking Patron shots in the deck area, being loud and laughing."
"They were having a great time, like they didn't have a care in the world," the server said. " … It's almost like they were trying to draw attention to themselves."
We found Billie Jo Howell, #QuintonSimon's grandmother, at the hotel across the street from that beach bar this morning. She told Tybee Island police that I was "starting to annoy" her. @WSAV pic.twitter.com/vdx19DxBwv

— Brett Buffington (@BrettWSAV) October 19, 2022
WSAV — and some YouTube livestreamers — found Howell leaving the Sandcastle Inn across the street from Sting Ray's Wednesday morning. The reporter said Howell told Tybee Island police that he was "starting to annoy" her.
For the latest true crime and justice news, subscribe to the 'Crime Stories with Nancy Grace' podcast.