Shelby County Sheriff Floyd Bonner put two of his deputies on administrative leave Friday after he saw the video of the beating of unarmed motorist Tyre Nichols by Memphis Police officers.
Nichols, who called out for his mother as officer beat, kicked, pepper-sprayed, and tased him to a cacophony of profanities, died on January 10, three days after the beating. Memphis police released the three body camera videos and one pole camera video Friday night, as CrimeOnline reported. The five Memphis officers involved the beating have been fired and charged with murder and other charges.
Floyd said in a statement on Twitter that the two deputies, who were not named, arrived on the scene after the beating.
"Having watched the videotape for the first time tonight, I have concerns about two deputies who appeared on the scene following the physical confrontation between police and Tyre Nichols. I have launched an internal investigation into the conduct of these deputies to determine what occurred and if any policies were violated. Both of these deputies have been relieved of duty pending the outcome of this administrative investigation."
Floyd did not say why he was not afforded an opportunity to see the videos before their public release.
In a statement posted to the sheriff's office Facebook page, Bonner said he was "sad and angry" about Nichols' death and that he would "do everything in my power to prevent another parent from having to bury their child in such a senseless and tragic way."
Memphis police said that officers initially stopped Nichols' car — as he traveling home from a park where he was photographing the sunset — for reckless driving. But Memphis Police Chief CJ Davis said investigators have not been able to substantiate that allegation. Body camera footage shows enraged police officers dragging Nichols from his car while screaming obscenities at him. Nichols appears shocked and tries to ask what he did, then says he wasn't doing anything. Officers spray him with pepper-spray and tase him, but he gets away and runs down the street.
Three more video show what happened when the officers caught up with him in a neighborhood a few blocks away. After three minutes of vicious pummeling, the officers propped Nichols up on an unmarked car and stood around congratulating themselves. Fire department paramedics were reportedly on the scene within 10 minutes of the attack but didn't attend to him for 20 minutes. Two paramedics have also been relieved of duty, officials said.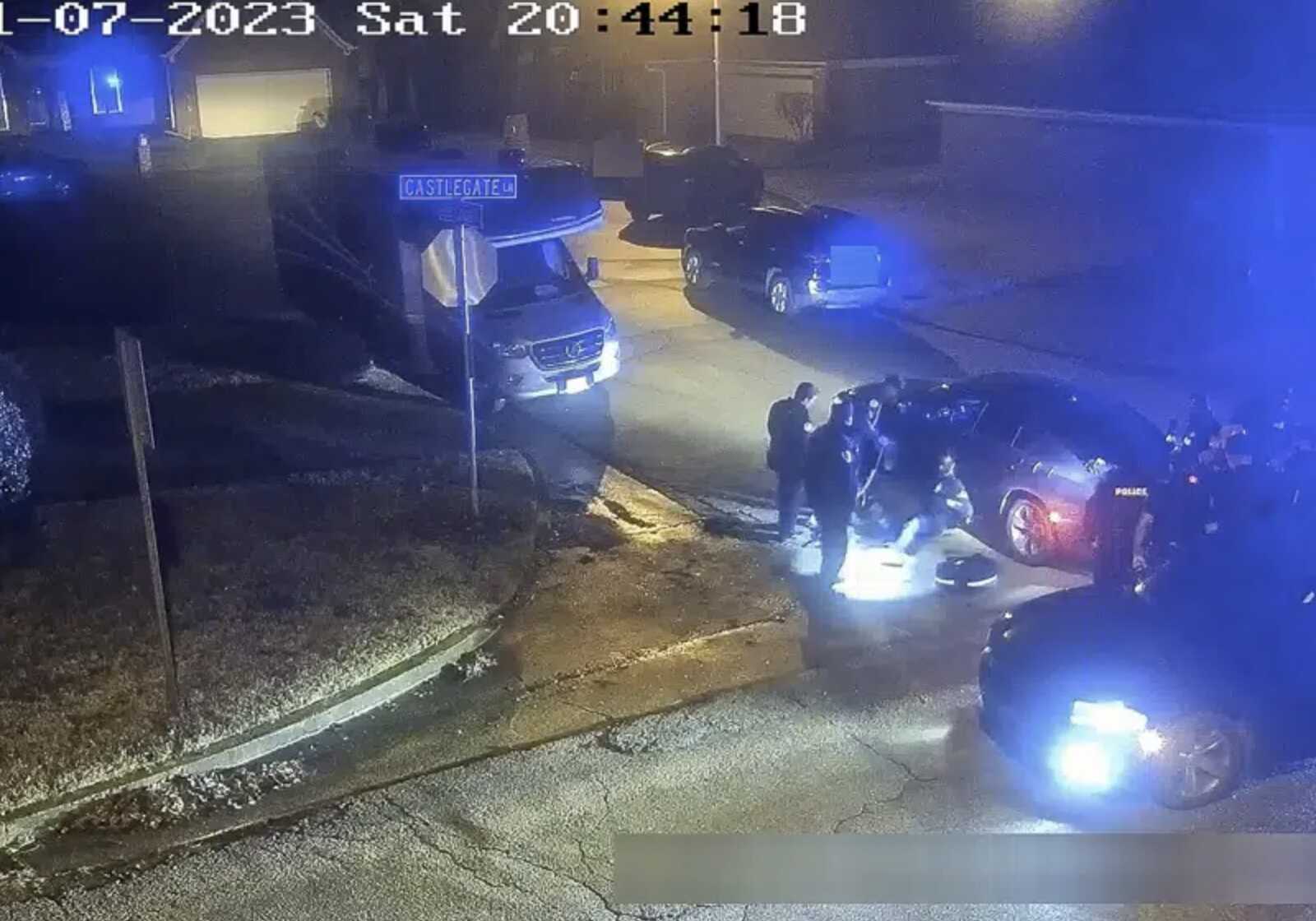 Protests were held across the country Friday night, after the release of the videos, and more are expected on Saturday. While there were some clashes between protesters and police — three demonstrators were arrested in New York — most of the protests were peaceful yet angry.
Nichols' mother, RowVaughn Wells, had specifically called for the protests to remain peaceful, even after she had seen the videos.
"I don't want us burning up our city, tearing up the streets, because that's not what my son stood for," she said Thursday. "If you guys are here for me and Tyre, then you will protest peacefully."
strong>For the latest true crime and justice news, subscribe to the 'Crime Stories with Nancy Grace' podcast.
[Featured image: Tyre Nichols/Ben Crump]