SEE IT: 'Miracle' Tot Boy Survives 3 Days Alone, Found Drinking Water from Stream & Cleaning His Face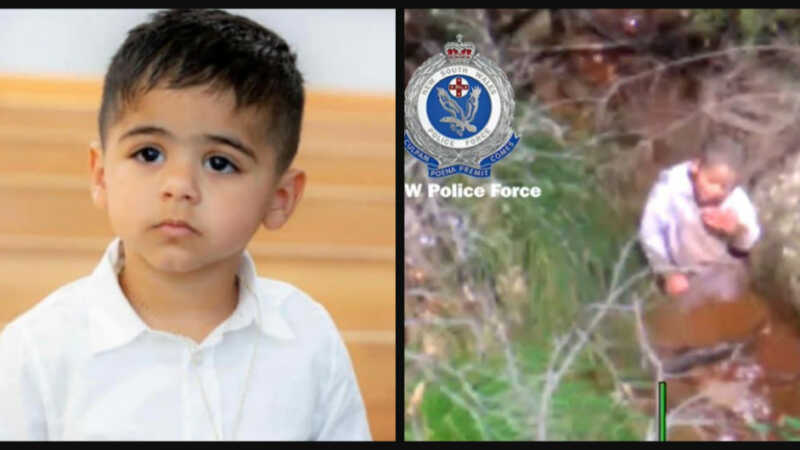 Juveniles
– Anthony "AJ" Elfalak disappeared from New South Wales home Friday, and survived three days in the wilderness, police say.
– Officers with the NSW Police Force in Australia said the child vanished from his family's property in the rural area of Putty.
– On Monday, searchers located the toddler, who's non-verbal and autistic, in the Australian bush, drinking water from a stream.
– "It's a miracle. He's alive. It's amazing," AJ's father, Anthony Elfalak, told 7News Australia.
– AJ had ant bites and a diaper rash, but was otherwise OK, his father said.
– Searchers gave the boy a banana and took him for a medical checkup.
– NSW Police Superintendent Tracy Chapman said being near water helped AJ to survive.