All four Chicago suspects, allegedly involved in a January incident in which a young disabled was tortured and belittled for hours, have pleaded "not guilty."
The Chicago Sun Times reports that police accused Tanishia Covington, 24, Brittany Covington, 18, Jordan Hill, 18, and Tesfaye Cooper, 18, of kidnapping a schizophrenic, bipolar white male and holding him captive for hours inside a West Side apartment.
The disturbing footage, streamed on Facebook Live, garnered so much attention that former President, Obama, took note of it and responded. The content shocked the world, likely because it appeared to be a mindless attack on an innocent victim who the suspects barely knew.
The suspects took turns yelling at the victim, taunting him, and calling him racist names and he huddled in the corner of a room with his mouth taped shut and his hands bound behind his back. One of the male suspects cut off hair on the top of the victims head, and forced him to drink water from a dirty toilet. The same suspect hit the man repeatedly and shouted "f** white people" and "f*** Trump."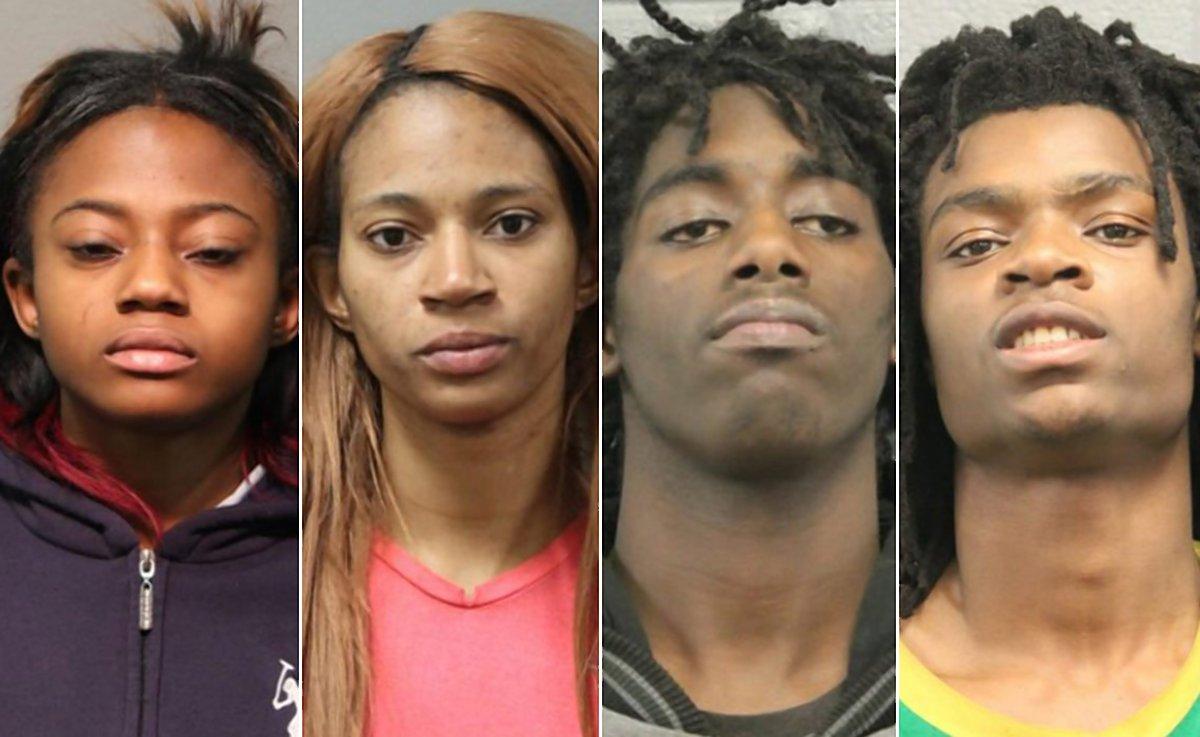 The popularity of the video and the negative reactions prompted the suspects' defense attorney, Amy Campanelli, a Cook County public defender, to blast pre-trial coverage and declare that the suspects wouldn't get a fair trial.
"Sensationalized, pervasive media coverage threatens to poison the jury pool for my clients. They've already been denounced in the media before anything has been proven, and now additional attention is being given, trying them in public before they have their day in court," Campanelli said last month.
The suspects have been in custody since January. They face aggravated kidnapping, assault, and numerous other charges.
[Feature Photo: Facebook]