The legal system has been good to him before.
And on Thursday, O.J. Simpson will face a parole board in a hearing to determine if he will be set free, nine years into his 33-year sentence for armed robbery and kidnapping. 
Simpson was notoriously acquitted of the murders of his ex-wife Nicole Brown Simpson and her friend Ron Goldman in 1995, but a cloud of accusation has followed him since the June night he led Los Angeles police on a high-intensity, slow-speed car chase in his infamous Ford Bronco.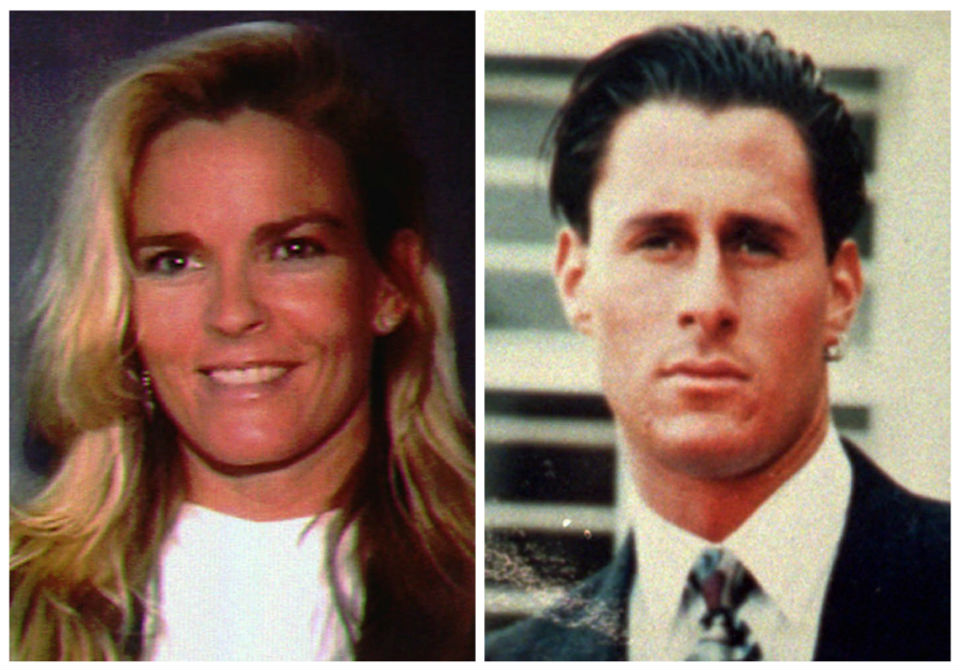 The double murder is the crime the former NFL star and Hollywood player is best known for, even though he was never criminally convicted. But two years after his acquittal, Simpson was ordered to pay a $33 million settlement in a wrongful death suit brought by Goldman's family.
The loss of the wrongful death civil suit appears to have sent Simpson on a downward spiral, and indirectly led to the conviction that put him behind bars nine years ago.
A Free Man, But Not Trouble-Free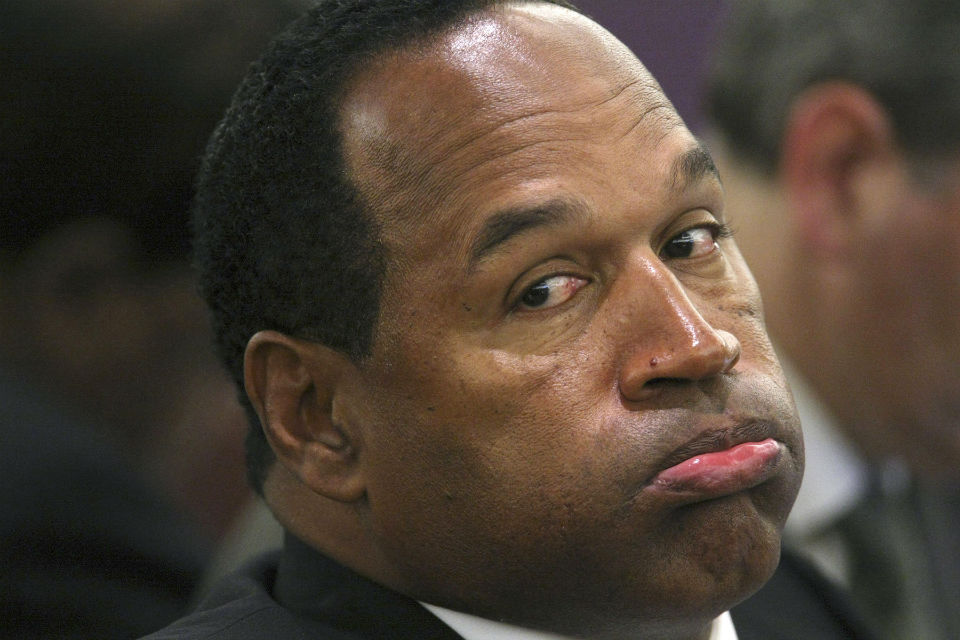 In 1997, Simpson defaulted on his mortgage on the Brentwood estate where he had lived for 20 years. Eventually he made his way to Miami, where he had numerous run-ins with the law on accusations that ranged from simple battery to an alleged involvement in a massive drug ring. But Simpson was not convicted of the more serious charges, and was able to dodge major legal penalties until 2007, when Simpson was involved in an armed robbery at a Las Vegas casino.
In September of that year, Simpson and his-co conspirators robbed a victim at gunpoint, stealing sports memorabilia from a Vegas hotel room. Simpson reportedly believed that the victim, Bruce Fromong, a memorabilia dealer, had come into possession of Simpson's own sports memorabilia. As the convoluted story goes, some of Simpson's friends and family attempted to conceal personal property that was set to be confiscated and auctioned off in order to pay some of the debts from the wrongful death suit Simpson lost to the Goldman family. Some of these items may have been sold, and that is how Fromong would have gotten his hands on them.
Last year, Fromong told Vulture that none of the items in his hotel room that day had belonged to Simpson. He also said he believes Simpson did not kill his ex-wife and her friend.
In 2008, after his co-defendants made plea bargains in exchange for testimony, Simpson was sent to trial and found guilty of multiple felony charges.
Simpson was sentenced to 33 years in prison, with the possibility of parole after nine years. That nine years will be up in October, when Simpson will be a free man if the parole hearing goes well on Thursday.

A Beauty Queen Brutalized Beyond Recognition
But it's been 23 years since the gruesome double murder that started it all, which may go down as one of the biggest crime stories of the century.
In the early hours of June 13, 1994, Nicole Brown Simpson and Ron Goldman were found stabbed to death outside Brown Simpsons's condo in the upscale Brentwood neighborhood of Los Angeles, the same neighborhood Simpson lived at the time. Investigators believed the pair had been killed before midnight, after Brown Simpson returned home from a family dinner.
Goldman and Brown were good friends, but he was also a waiter at the restaurant where she had dinner that night. Police believe that Goldman may have been there to return a pair of glasses Brown Simpson left at the restaurant. There was no indication the two were romantically involved, but Goldman was a very handsome and well-liked man of 25 who had done some modeling.
Photos taken at the scene show the beautiful pair bloodied and brutalized beyond recognition.

WARNING: DISTURBING PHOTOS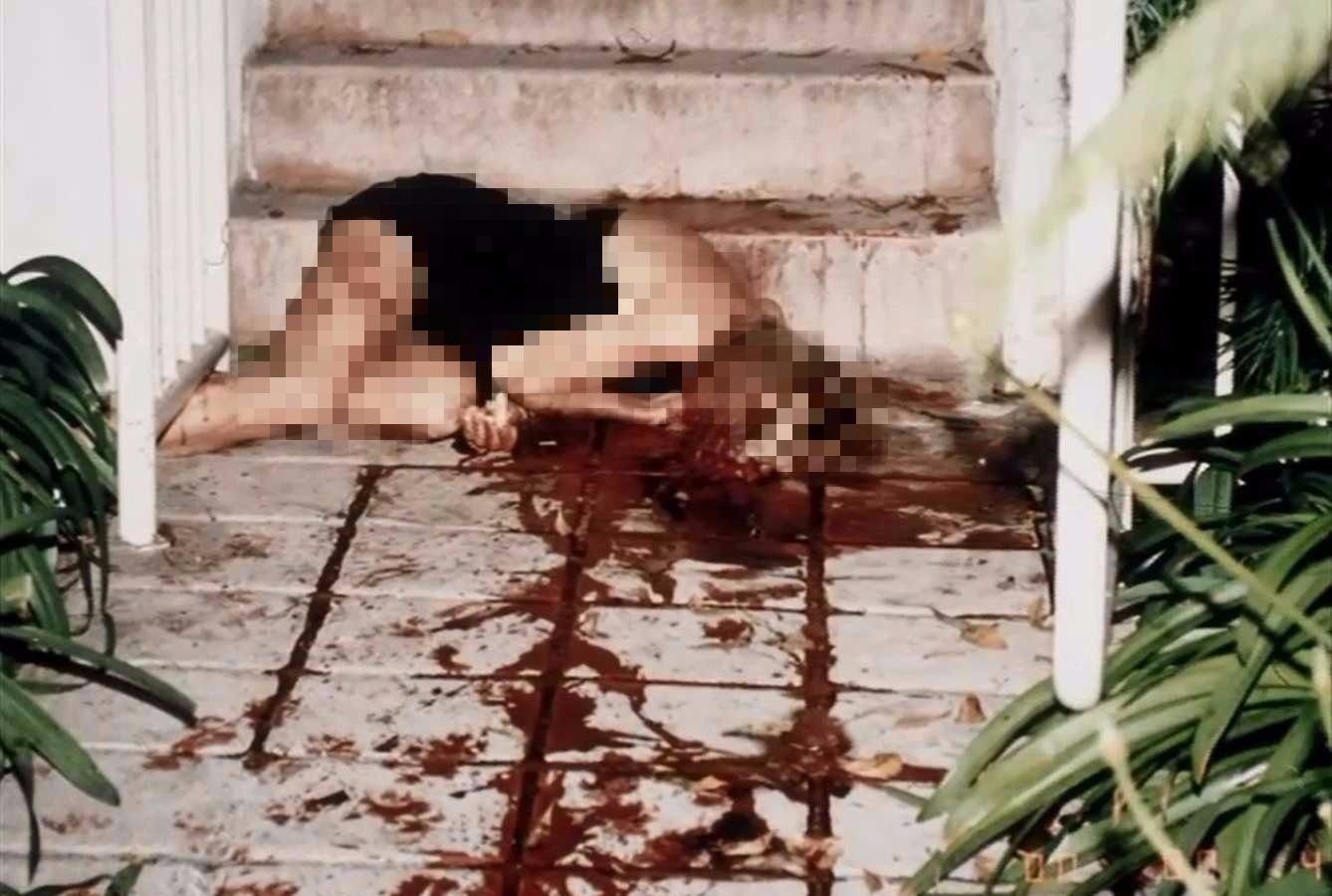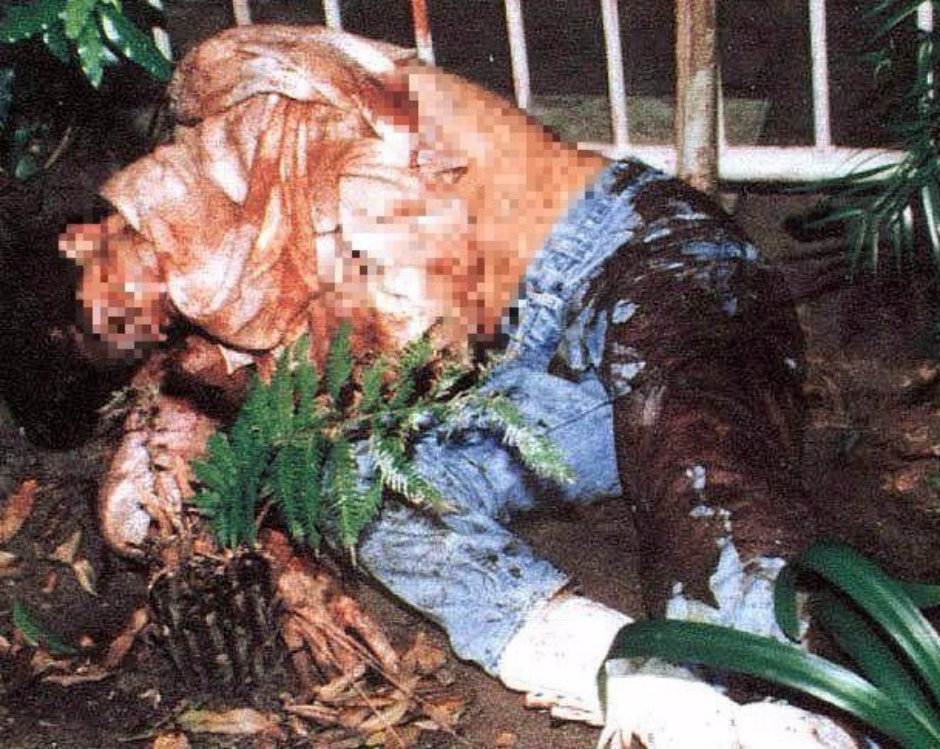 Shortly after the double murder, Brown Simpson's sister Dominique went on a talk show and said Simpson had been an "insanely jealous" husband.
The couple had divorced in 1992, seven years into their marriage, and had attempted reconciliation since that time. Years earlier, Simpsons pleaded guilty to spousal abuse. A recording of a chilling 911 call Brown Simpson made not long before her death can be heard in the EPSN documentary series O.J. Made in America, which first aired in June 2016.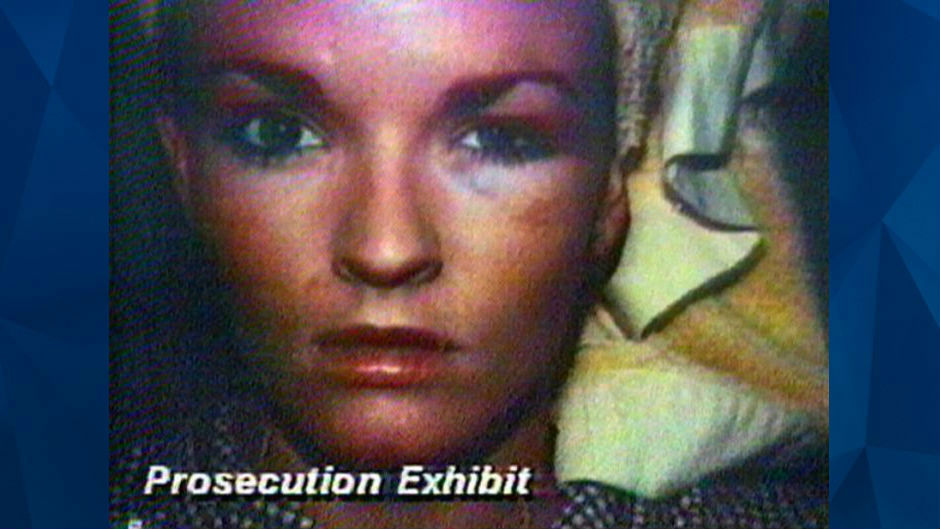 Brown indicates in the 911 call that she has made numerous complaints about her ex-husband's threats and abuse in the past, and complains that police aren't doing enough. (Indeed, at Simpson's murder trial, the prosecution tried to show that police had not arrested him despite several domestic complaints; an argument used to counter the defense's strategy that Simpson was framed by the LAPD.)
Given the couple's acrimonious history, and what news reports at the time called "overwhelming evidence," Simpson was a person of interest almost immediately.
The former football star agreed to turn himself into police and said he would be at the precinct by 11 a.m. June 17. But he never appeared, despite his lawyer's assurances to police that he would show, and a press conference to announce the surrender.
The Chase
The former football star agreed to turn himself into police and said he would be at the precinct by 11 a.m. June 17. But he never appeared, despite his lawyer's assurances to police that he would show, and a press conference to announce the surrender.
Instead, Simpson took off in his white Ford Bronco, driven by lifelong friend and former teammate Al "A.C." Cowlings. Followed by cars and police helicopters in the slow-speed chase, Simpson holed up in the backseat of the car, reportedly holding a gun to his head, threatening to kill himself.
Eventually, Simpson was convinced to surrender, after negotiating with police to drive him back to his Brentwood home, where he could speak to his mother and the family and friends who had gathered in fear and disbelief.
Things didn't look good for O.J. Simpson. But ultimately, he would get away with it — at least in criminal court.

The Trial of the Century
Simpson's double murder trial began on January 25, 1995, but a key decision — the location of the trial — may have impacted juror selection, and ultimately the outcome of the trial.
Some legal experts said at the time that District Attorney Gil Garcetti's decision to hold the trial in Downtown Los Angeles vs. Santa Monica, on the west side of Los Angeles, may have impacted jury selection in a way that disproportionately benefited Simpson's defense "Dream Team": Johnny Cochran, F. Lee Bailey, Robert Shapiro, Robert Kardashian and other well-respected trial attorneys.
OJ: Made in America explored how a long history of racial tension in Los Angeles and distrust of police by minorities may have had an impact on the outcome of the trial. And a 1995 Los Angeles Times story noted the fear of a civil uprising if Simpson was found guilty. Just three years before, the city had been torn apart by the Rodney King riots.
Damning testimony by and about a Los Angeles police officer also went a long way towards helping the defense team overcome strong evidence presented by the prosecution: The blood on Simpson's car, his history of abuse, the gruesome murder scene photos that suggested a crime of passion — perhaps by someone who had flown into a jealous rage.
But testimony that Mark Fuhrman, one of the first officers at the scene of the murders, had a history of racist behavior helped boost the defense's argument that members of the Los Angeles Police Department may have tried to frame the former NFL star. Fuhrman initially denied on the stand that he had made any kind of racial slur in at least a decade, but the defense team was able to show that was not true, bringing a further charge of perjury. Fuhrman would be fired from the LAPD later that year.
Members of the jury later wrote a book about the case, Madame Foreman, in which they point to questions about the police work as the main reason for acquitting Simpson, even though some jurors reportedly believed he likely committed the murders.
A not guilty verdict was delivered on October 3, 1995.

What's Next for Simpson?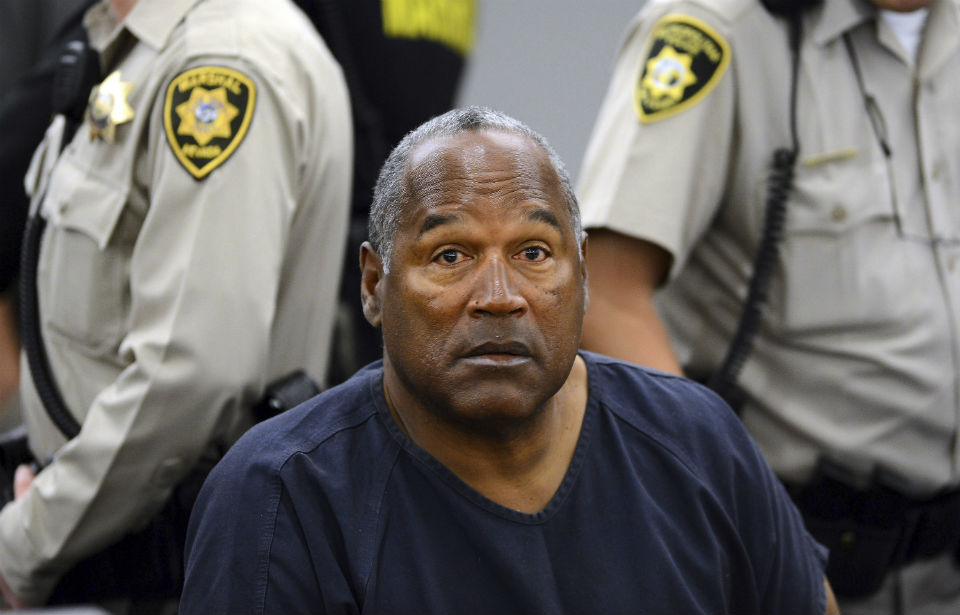 Though Simpson was behind bars, the story of the double-murder of Brown Simpson and Goldman has never stayed out of the headlines for long. Last year, two major television events were devoted to the trial and the acquittal: The ESPN documentary series O.J.: Made in America, and a season of American Crime Stories adapted from Simpson's notorious murder trial.
Also, in 2011, Kris Jenner, the former wife of Simpson's close friend and attorney Robert Kardashian, published a memoir. Much of the material is about her close friendship with Nicole Brown Simpson and her alleged fears that O.J. would one day seriously hurt or kill her. In the memoir, she says she blamed herself for not doing more to keep her friend safe, as Brown Simpson purportedly confided her fears about her ex shortly before her murder.
All told, Simpson is likely even more hated now than he was two decades ago, now that so much more has been revealed about his relationship with Nicole and the circumstances of his astonishing acquittal.
At age 70, Simpson's children are grown. It is not clear if he is in a relationship. He is likely facing serious financial difficulties, and appears to still owe the IRS more than one million in back taxes. Two of the attorneys on the "Dream Team" who helped acquit him have since died, including his close friend Robert Kardashian.
Earlier this year, TMZ reported that they had spoken to some production studios who were interested in the possibility of doing a reality show with Simpsons, while others said they never consider it.
And an old friend of Simpson's, Ron Shipp, told the Daily News last year that he believes Simpson will confess to the murders once he is out of jail.
"The guy is in total torment today," Shipp said. "I hope one day he actually will rid us of all the doubt and all the conspiracy theories and say 'sorry I cannot go to prison (because of double jeopardy laws), but I am sorry I did it."
CrimeOnline will provide livestream coverage of Thursday's parole hearing.