Brad Clement (left) was on his way to turn himself in to Cobb County, Georgia, authorities today for the death of Iraq war veteran, Chase Massner, who disappeared in March 2014 after he went to Clement's house for a visit. At the last minute, Clement changed his mind and is now on the run. He was last seen close to Tucker, Georgia.
Anyone who sees Clement should contact 911 immediately.
It's unclear what type of vehicle Clement left in, or even if he left in a vehicle at all. Sources confirmed that he doesn't currently own a car. He has ties in the North Carolina area.
Clement's lawyer was supposed to meet him while the suspect turned himself into police. Clement, however, fled from his home and has not yet been caught.
Authorities pulled a body from Clement's former backyard on Tuesday; likely the body of Chase Massner. The U.S. Army veteran and father of two young daughters vanished after spending the night at Clement's house, supposedly to talk about issues with his wife. The following day, outbound calls and texts stopped on Chase's phone, ATM activity stopped, and no one could locate him.
Clement said he went to run errands and when he returned, Chase was gone. Yet, not one person saw Chase leave. Roofers were at Clement's house all day and said they didn't see Chase even once. Clement was never formally identified as a primary person of interest in the case, but his timeline on the day Chase disappeared changed frequently.
Cobb County authorities started the dig in the backyard of the home Clement once owned after two cadaver dogs picked up on human remains scents under a concrete slab near the rear deck. They uncovered a body in the ditch, and evidence that made authorities believe it was Chase.
Clement immediately denied any involvement and claimed someone "planted" the body to set him up.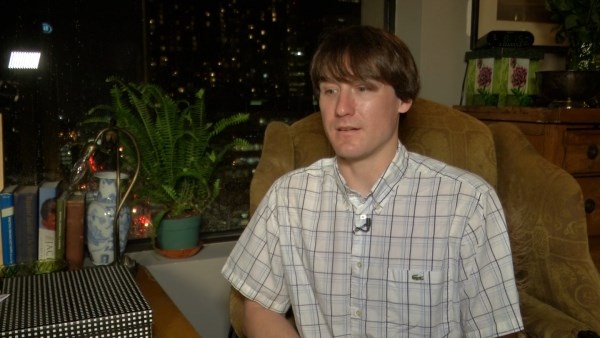 "Well, I didn't put it there, I mean I don't know how…it would get there. It's a big…yard," Clement told Daniel Wilkerson of CBS46.
Check back with CrimeOnline as the story develops.
Nancy Grace interviewed Brad Clement about the disappearance of Chase Massner earlier this year in March. Clement denied any involvement.
Nancy Grace and CrimeOnline have dedicated several episodes of Crime Stories and you can follow our reporting HERE and below:
Finding Chase Massner Episode 1: Who, what, when, where?
Finding Chase Massner Episode 2: A mother's search for answers
Finding Chase Massner Episode 3: Nancy's surprise visit with key witness
Finding Chase Massner Episode 4: Mom confronts man accused of knowing where Chase is
Finding Chase Massner Episode 5 BOMBSHELL: Wife wanted answers, didn't know who to trust
Finding Chase Massner Episode 6: You called, we answered
Finding Chase Massner Episode 7: Wife of missing veteran speaks exclusively with CrimeOnline
Finding Chase Massner Ep. 8: Wife suffers cyberbullying & 'horrible gossip'
Original Story:
Where is Chase Massner? Veteran disappears, family frantic for answers
[Photo: Handout]