James Bradshaw "Brad" Clement was to turn himself in to Cobb County, Georgia, authorities on Thursday, in connection with human remains found in his former backyard. At the last minute, Clement changed his mind and fled. The remains are likely of Chase Massner, an Iraq war veteran and father of two young girls who went missing in 2014.
As Clement, 31, remains elusive, Chase's mother, Stephanie Cadena, offered an emotional plea to the man accused of hiding her son's remains. Although she's devastated, Cadena's heart reached out to Clement's mother. Cadena said she didn't want another mom to go through the pain she has endured.
"Yes it's 3 a.m. and NO I'm not asleep! Brad Clement, for God's sake, STOP! You spoke to me face to face and even hugged me! If you're not guilty face us and show us the truth! You love your Mother and Chase Massner loved me! But Chase is no longer here to speak, you are! Please step up and do the right thing!!!??? "
So far, no leads or possible sightings of Clement have panned out. According to sources, he may be driving a blue Honda Accord. He has ties in both North Carolina and New York, but at this point, he could be anywhere.
Clement is described as a white male, standing 6-feet tall and weighing around 170 pounds. He has sandy brown hair and blue eyes. He was last seen close to the Tucker, Georgia, area.
The Backstory
(Originally reported in CrimeOnline's "Finding Chase Massner Episode 1: Who, what, when, where?")
Clement claimed he had only known Chase for a few months when the veteran spent the night with him at his Kennesaw home on March 26. According to Clement, he invited Chase over after meeting him through a mutual friend and learning he was having marital problems. He'd met and hung out with Chase on a handful of prior occasions, but Clement said he didn't consider himself particularly close to Chase, although he did state that he felt bad for him and wanted to help console him while he went through marital issues.
It's still unclear why Chase chose to go to Clement's instead of to a closer friends' home, but nevertheless, if the account is true, Clement was the last person to see Chase.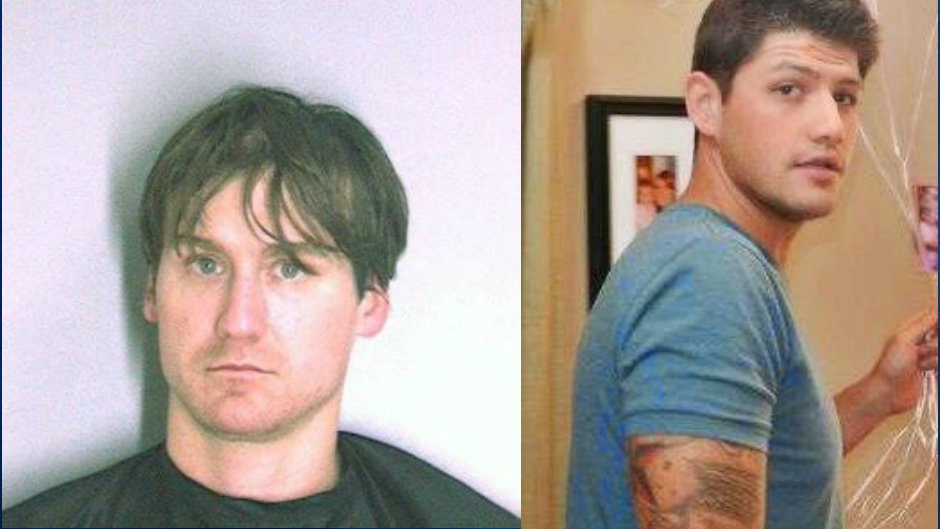 Clement said he couldn't wake Chase up the next morning, on March 27. He also said he didn't want Chase to leave while he was away, so he took Chase's cellphone with him while he ran errands. Clement said he returned home, handed Chase his phone, and went outside to start a BBQ. When he walked back in, Chase was gone. It's a story that Chase's close friends and family have a hard time believing, and coupled with the fact that no one saw him leave, Clement's story, to many, has been hard to swallow from the beginning.
According to police records, Amanda Massner, Chase's wife, claimed that the last time she saw Chase was on March 26, when she dropped him off at QT in Kennesaw. She said they were arguing and wanted some space apart. She communicated with Chase later that night via text messages, but at around 11:38 p.m., phone records indicate that all communication on Chase's phone abruptly stopped.
On Tuesday, Cobb County authorities found a body buried under a concrete slab in the backyard of Clement's former home. When Clement caught wind of it, he immediately denied any involvement but agreed to turn himself in on a "concealing death of another person" charge.
Anyone with any information on Clement's whereabouts should dial 911 immediately.
Nancy Grace and CrimeOnline have dedicated several episodes of Crime Stories and you can follow our reporting HERE and below:
Finding Chase Massner Episode 1: Who, what, when, where?
Finding Chase Massner Episode 2: A mother's search for answers
Finding Chase Massner Episode 3: Nancy's surprise visit with key witness
Finding Chase Massner Episode 4: Mom confronts man accused of knowing where Chase is
Finding Chase Massner Episode 5 BOMBSHELL: Wife wanted answers, didn't know who to trust
Finding Chase Massner Episode 6: You called, we answered
Finding Chase Massner Episode 7: Wife of missing veteran speaks exclusively with CrimeOnline
Finding Chase Massner Ep. 8: Wife suffers cyberbullying & 'horrible gossip'
Original Story:
Where is Chase Massner? Veteran disappears, family frantic for answers
[Feature Photo: Handout/Team Chase]