Apparently, former health sciences teacher Tad Cummins is trying to get out jail by claiming he's not allowed to talk privately with his lawyer. Prosecutors said that Cummins' allegation is simply not true.
Tennessean reports that Cummins, 51, and his lawyer, Assistant Public Defender Dumaka Shabazz, filed a motion last Friday that claimed they've been denied the opportunity to meet privately to discuss Cummins' upcoming federal trial. Cummins is in jail after he reportedly kidnapped a 15-year-old high school student and drove her across state lines, from Columbia, Tennessee, to a secluded cabin near near Cecilville, California.
"In American criminal law, the right to privately confer with counsel is nearly sacrosanct," Cummins' motion read.
Authorities are currently holding Cummins at a detention center in Henderson County, Kentucky,  but he's transported to Nashville for meetings with his lawyer. According to Shabazz, authorities do not provide a area to meet with his client privately. The motion read that during one meeting, a prison guard walked in on them. On another occasion, the prison reportedly provided no private meeting room, forcing Cummins and his lawyer to talk in a general visitation area.
"By detaining Cummins in these conditions, the government is seriously interfering with … his Sixth Amendment right to counsel."
Cummins' is now asking to get out of jail before his trial, something that prosecutors in the case find laughable. Prosecutors filed a response, stating that the United States Marshal Service confirmed that Cummins was indeed provided a private meeting room, and that there were no previous complaints about it until Cummins' recent motion.
"The United States Marshal Service confirms that when the Defendant was transported to Nashville to meet with his attorney, he was provided a private consultation room. "If the Defendant experienced any unsatisfactory meeting accommodations on either visit, none were brought to the attention of the United States Marshal Service."
Prosecutors are asking that Cummins remain in jail. A judge has yet to rule on the motion.
Cummins met his former student while he was teaching at Culleoka Unit School in Columbia. He allegedly managed to convince the teen to run away with him in April. For close to a month, Cummins manages to evade capture after he changed his looks and convinced the teen to dye her hair. When authorities finally caught up to the pair, they were broke , living in a tiny cabin without furniture in Siskiyou County, California.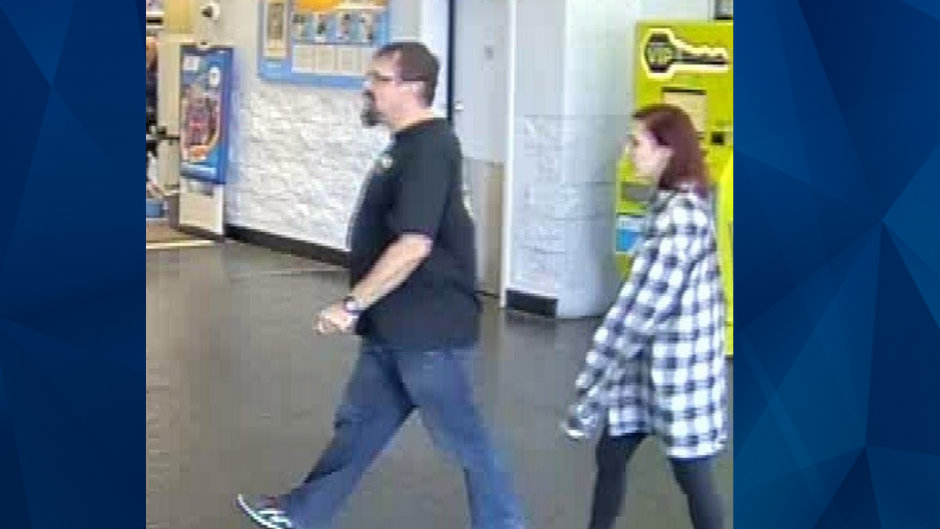 After his arrest, Cummins allegedly admitted to his wife that he had sex with the teen. His wife promptly filed for divorce,
Meanwhile, the teen victim was reunited with her family, then take in for mental and emotional abuse counseling. Her family reported last month that she is doing well but "has a long way to go."
January 23: A 12-year-old student sees Tad Cummins give Elizabeth Thomas a "romantic peck" on the lips in his classroom at Culleoka Unit School in Maury County, Tennessee.
January 30: After the student reported the kissing incident, a school resource officer contacts the Maury County Sheriff's office to report the inappropriate contact between the teacher and the 15-year-old student.
Detectives interview the witness student at the school, who tells officers that they confronted Tad Cummins with another student before reporting the incident to school officials.
The student related that Cummins rambled on and on about how much he loved his wife but indicated that [Thomas] sometimes went to church with him and his wife and that [Thomas] had a troubled past.
January 31: The detectives have been in contact with Elizabeth Thomas's father Anthony; together they are able to access messages from Elizabeth's phone. The records show "brief contact" between the student and the teacher on January 31.
Detectives interview Elizabeth Thomas, who admits that she was in Cummins's classroom on January 23 but denies a kiss took place.
(Thomas) indicated Cummins may have been consoling her when the student walked in. (Thomas) advised that Cummins possibly held both of her hands around the wrist area and may have been close to her face at the time, telling her she needed to calm down.
February 1: Cummins appears at the Maury County Sheriff's office for a non-custodial interview. He denies kissing Thomas, and describes their relationship as "father-daughter" in nature.
February 3: Elizabeth Thomas is in Cummins's classroom for approximately 30 minutes, in violation of an order for Cummins to avoid contact with her.
February 6: Cummins is suspended from the school because of his prohibited contact with Thomas.
On a subsequent and unspecified date, Cummins's school-issued laptop and his iPad are turned over to detectives. Cummins was reluctant to turn over the iPad.
March 10: Tad Cummins refills a prescription for Cialis, a performance-enhancing drug that treats sexual dysfunction.
March 13: A friend of Thomas's drops her off at Shoney's restaurant in Columbia, Tennessee, at approximately 8 a.m. The same morning, Cummins tells his wife he needs to borrow her Nissan Rogue for a job interview. Further investigation reveals that no such interview was scheduled.
Tad's wife Jill Cummins finds a note from her husband on the evening of March 13, claiming that he was going out of town to either Virginia Beach of the Washington, D.C. area to "clear his head." He promises to return and asks her not to contact police.
At approximately 10:30 p.m., Anthony Thomas calls the Maury County Sheriff's Department to report Elizabeth missing, and says he is concerned she is with Cummins.
March 14: Jill Cummins contacts the Maury County Sheriff's Office to report that her husband did not come home the night before. She says that he took out a $4,500 loan a week before, and tells police that two guns, toiletries, and clothes are missing from the home, along with the money from the loan.
March 15-16: Cummins and Thomas book a room at a Super 8 Motel in Oklahoma City. A hotel employee does not report this sighting to authorities until March 29. The employee tells police that Cummins asked for directions to a nearby Walmart. A review of surveillance camera footage conducted on March 30 confirms Cummins and Thomas were at the Walmart location on March 15.
March 16-17: An employee at the Wyndham Hotels and Resorts in Guymon, Oklahoma, reported to police on April 1 that Cummins had booked a hotel room there, with only one bed, for the night of March 16.
Follow-up investigation found that Cummins and Thomas had visited a Guymon Walmart location on March 16. They appeared on store surveillance camera footage, and purchased bought women's razors, cheese cubes, chocolate, and KY jelly with cash.
April 20: Investigators locate Cummins and Elizabeth in Siskiyou County, California, after a caretaker reported on April 19 that they were staying in a remote cabin using fake names. Cummins was arrested without incident and booked into a California jail. Based on previous evidence, investigators believed that he was carrying out a sexual relationship with Elizabeth.
In turn, Cummins was charged with a federal offense of "transporting a minor in interstate commerce with the intent to engage in criminal sexual activity. He is awaiting extradition to Tennessee.
April 21: Elizabeth Thomas is reunited with her family.
Check back with CrimeOnline for additional updates.
[Feature Photo: Handout]