A nurse in Indiana lost her job after reportedly posting a racist tweet suggesting that babies of white women should "be sacrificed to the wolves."
The Indiana University Health system released a statement Sunday announcing that a recently hired employee no longer worked there, just a day after IU Health announced that it was investigating a social media post that was connected to one of its employees, Taiyesha Baker, New York Post reports.
"A recently hired IU Health employee tied to troubling posts on social media this weekend is no longer an employee of IU Health."
Baker was not mentioned in the statement. However, IU Health spokesperson Jason Fechner confirmed on Saturday that she was working for the health system at the time the post landed on Twitter. He also said that she was not working at Riley Hospital for Children nor did she have access to patients during the investigation, according to Indy Star.
Fechner did not comment whether Baker was fired or quit the job herself before the investigation was over.
The tweet has since been deleted but suggested that boys born to white women needed to die.
"Every white woman raises a detriment to society when they raise a son. Someone with the HIGHEST propensity to be a terrorist, rapist, racist, and domestic violence all star. Historically every son you had should be sacrificed to the wolves B—-."
Baker's account has been deleted, but another Twitter user posted a screenshot of several of her tweets that she previously posted.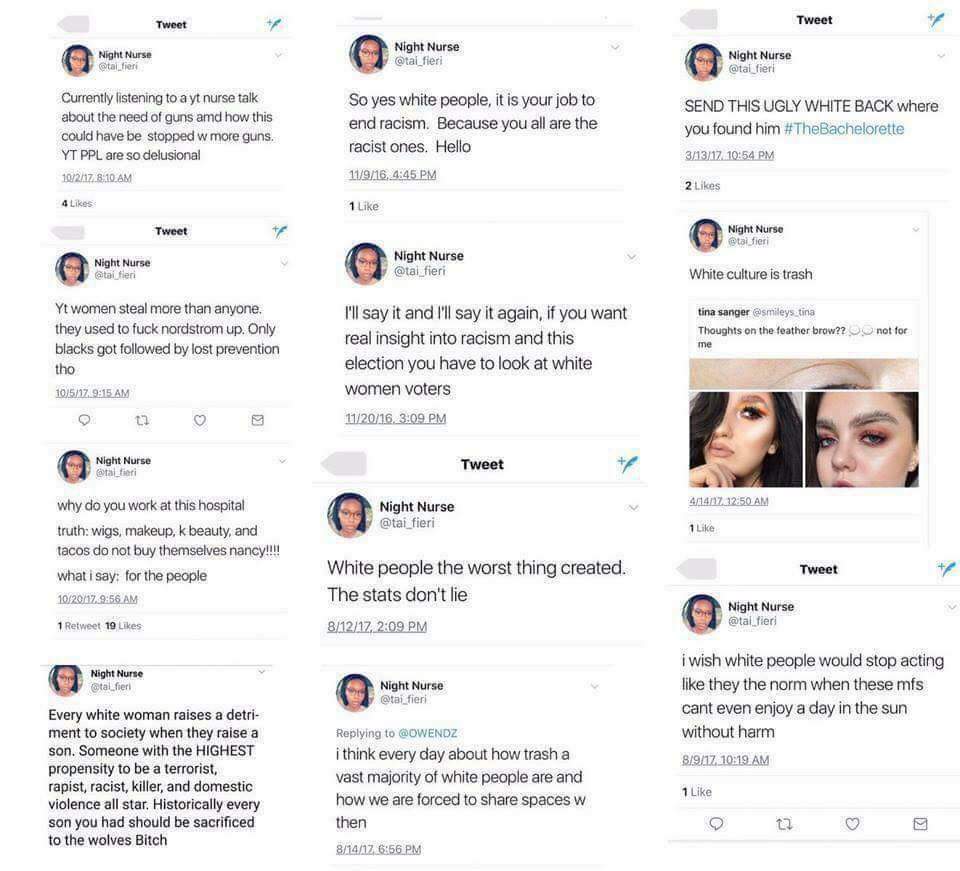 Baker only recently received her registered nurse license on October 30.
[Feature Photo: Twitter]