A Texas woman was killed Thursday night after she stopped on the highway to help an intoxicated man who had spun out his truck.
Develtrick Adair, 25, reportedly spun out his truck on the middle lane of the highway around 11:45 p.m. on Thursday night while allegedly driving under the influence. Several people, including 56-year-old Theresa Ware, pulled their vehicles over and got out onto the highway to help the man, reports NBCDFW.
Witnesses said Adair appeared to be dazed as the group led him to the center median to wait for help.
After getting the driver to safety, Ware went back to his truck to find identification, WFAA reports. That's when she was struck by a Ford pickup truck traveling down the highway. She was rushed to Baylor Medical Center and listed in critical condition.
Ware was later pronounced dead at the hospital.
The driver who struck her reportedly stayed at the scene and cooperated with police investigating the incident.
Dallas County Sheriff's deputies eventually found Adair walking along the highway. They arrested him and charged him with suspicion of drunk driving.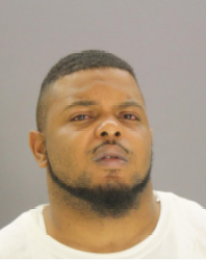 Witness Laride Conerly, who also stopped to help Adair when he spun out his truck, said Ware was a hero that night.
"As a Christian guy, and I don't know how it is to lose a loved one, it's just very hurtful. Her actions tonight show that she was a great woman. And I just want to say to her family, you guys had a great hero in your family."
[Feature photo: Theresa Ware/Family photo]