The Las Vegas Metropolitan Police Department released on Friday a detailed but preliminary investigative report concerning the investigation into the deadly Las Vegas shooting massacre on October 1, when gunman Stephen Paddock killed 58 people, and as we learned on Friday, injured over 700 more.
As CrimeOnline previously reported, Clark County Sheriff Joseph Lombardo announced the existence of the report in an unexpected but welcome news conference on Friday, the first press conference in over three months. Lombardo acknowledged that he and his department chose to release the report in response to intense public interest in the devastating shooting massacre, the deadliest in modern U.S. history. He cautioned that the investigation is ongoing and that this is not the final report.
Included in the report are never-before-seen investigative photos of Paddock's adjoining suites on the 32nd floor of the Mandalay Bay Resort & Casino, where he opened fire on a crowd of concertgoers assembled at the Las Vegas Village to watch the Route 91 Harvest Festival.
The photos illustrate Paddock's immense arsenal of weapons as well as the measures he took to rig a surveillance camera to keep an eye on the hallway. Additional details in some photos remain unexplained.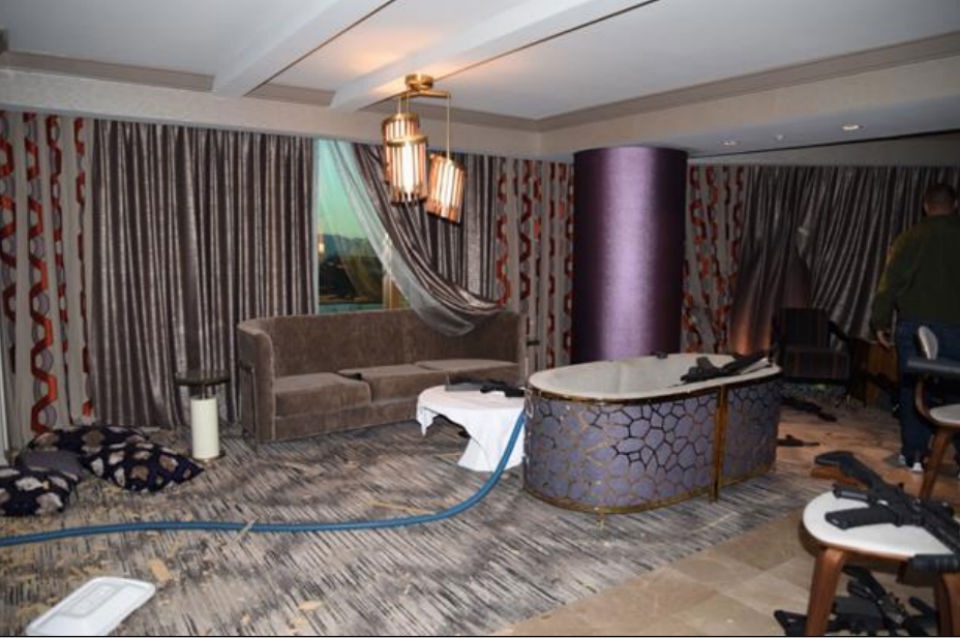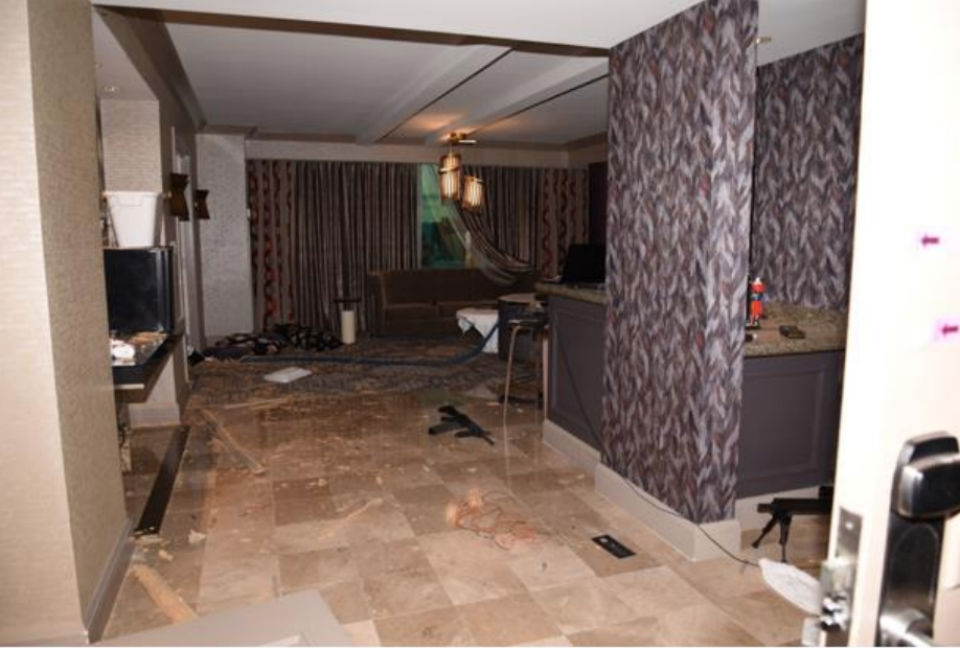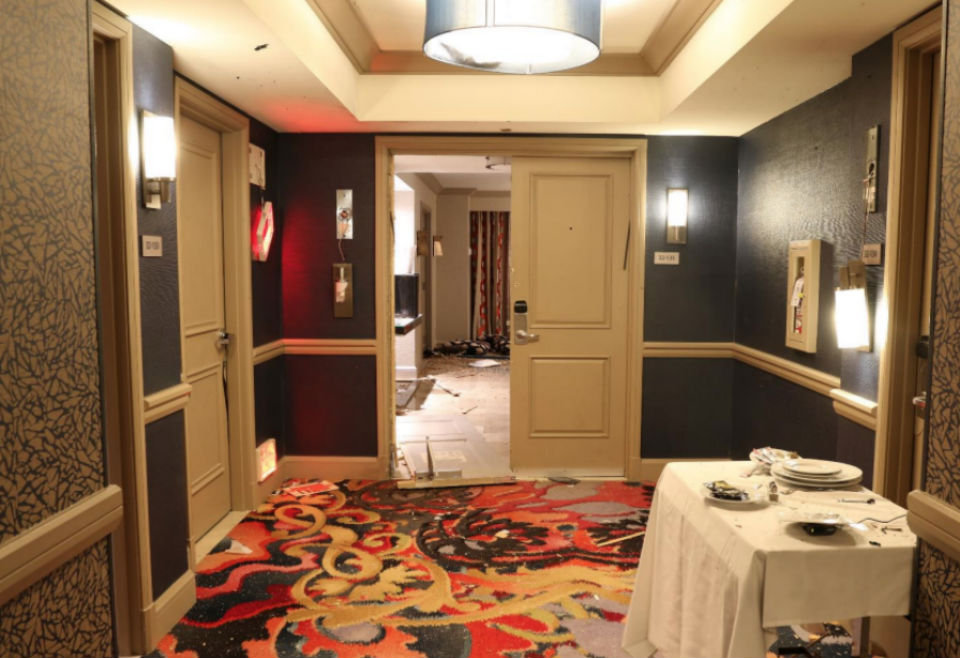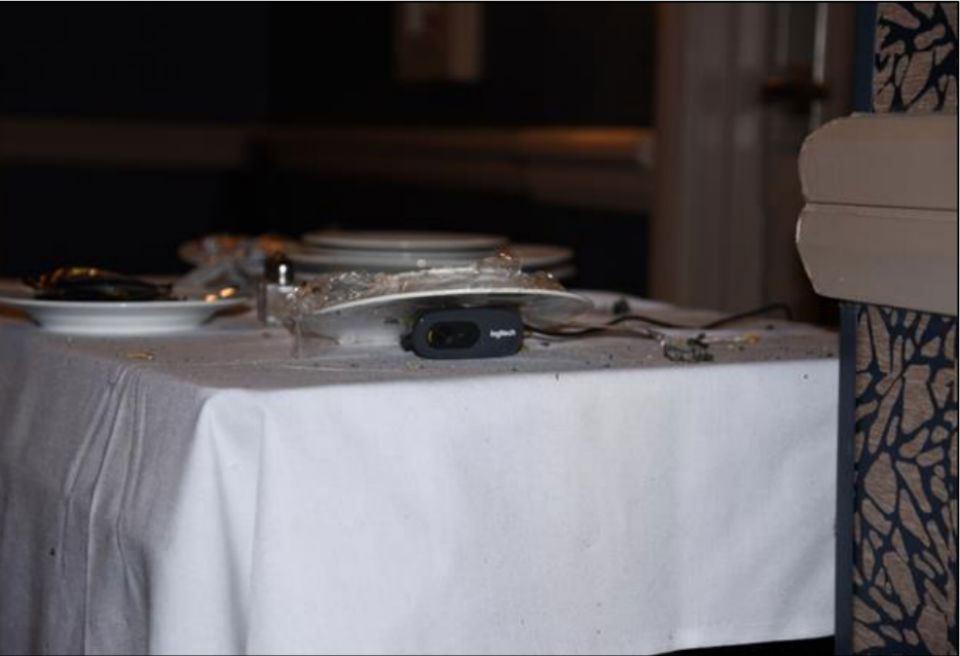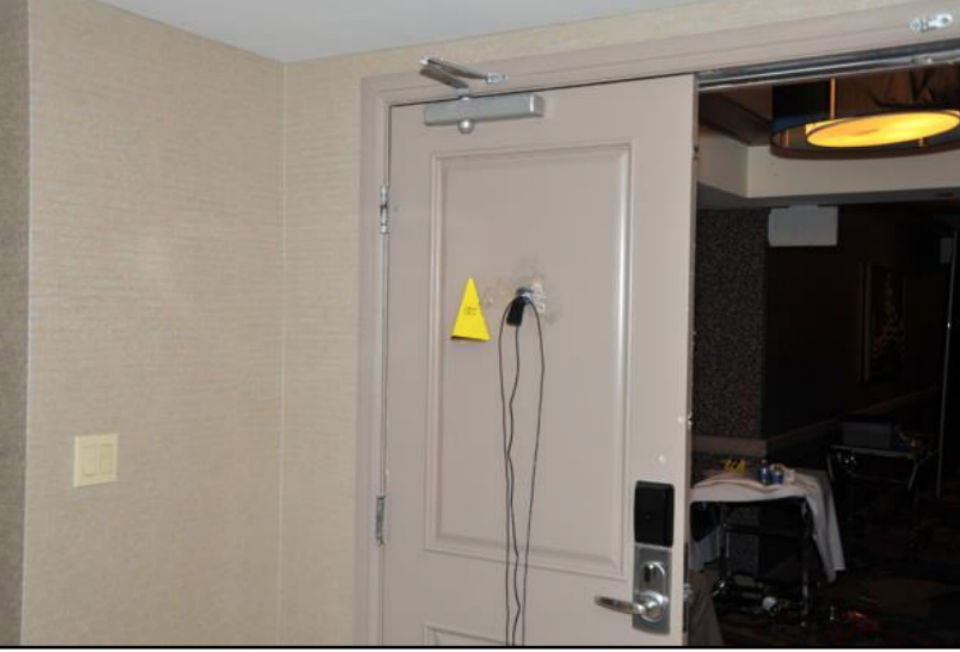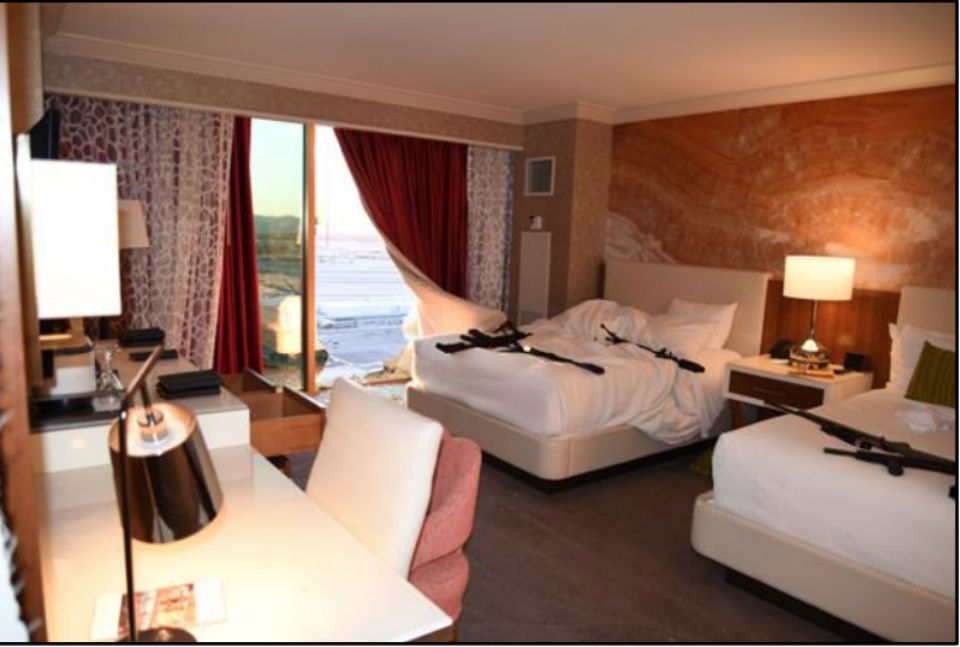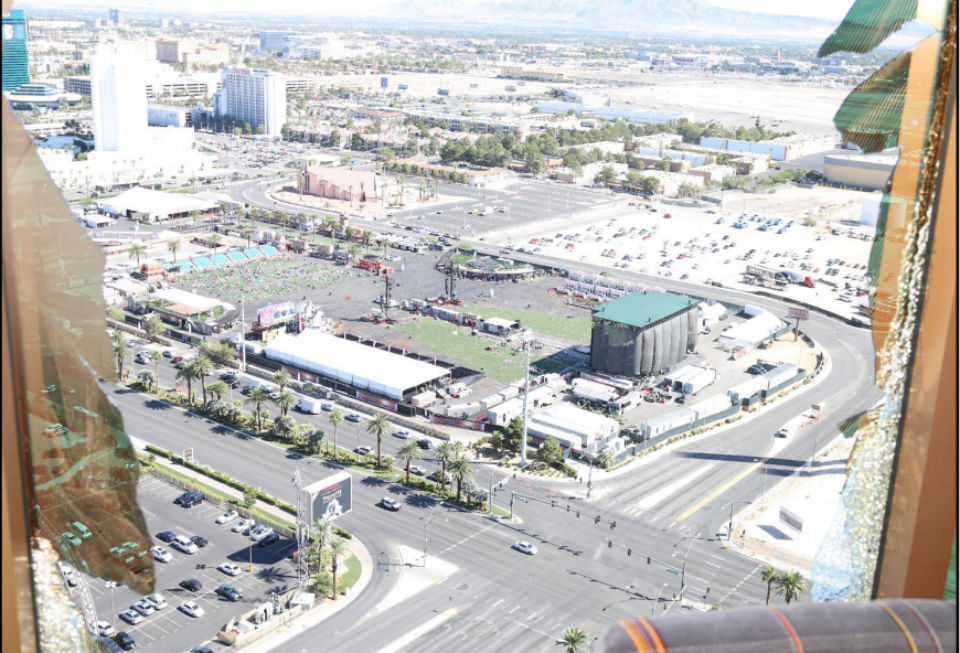 Stephen Paddock was found dead of a self-inflicted gunshot wound to the mouth inside room 32-135. The report released Friday does not include any images showing any of Paddock's body, but describes in detail how the body was found:
"Paddock was on the floor south of the chair and side table. He was wearing black pants, a long sleeve brown shirt, black gloves, and grey shoes. Paddock was on his back with his head to the south, feet to the north, and arms at his sides. There was apparent blood surrounding his nose and mouth, and on the floor under his head. There was also apparent blood on the front of his shirt. A rifle was on the floor under his legs. A grey box cutter was on the floor between his feet. There were casings on the floor surrounding him. A silver/black colored "Smith & Wesson" revolver with apparent blood on it was on the floor south of Paddock's head."
In Friday's press conference, Sheriff Lombardo reiterated that he is certain Paddock was the lone gunman, and said that he does not anticipate that Paddock's girlfriend Marilou Danley will be facing any charges in connection to the shooting massacre. Contrary to a local news report earlier this week that indicated Danley was with Paddock at the Mandalay Bay sometime during the week leading up to the shooting, the newly released investigative report says that she was overseas in the Philippines for two consecutive weeks and did not return to the United States until October 3.
Authorities have revealed that they are investigating another individual in connection to the massacre, but have not revealed any further specifics.
[Feature image: Las Vegas Metropolitan Police Department]